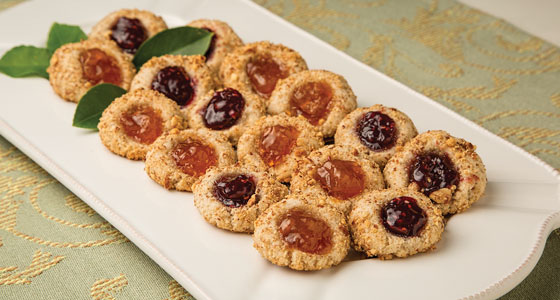 "Healthy indulgent food, sometimes called 'permissible indulgences,' are indulgent food with a clean, healthy, or better-for-you attribute," says Gretchen Hadden, marketing communications manager, Cargill Cocoa & Chocolate. "These attributes sometimes help consumers rationalize a treat or mitigate guilt. It might be a protein-packed chocolatey compound coating surrounding a nutrient-dense snack bar, or a frozen dairy treat enhanced with nuts and seeds, or even superfood ingredients such as açai or cocoa nib inclusions."
The variety of today's healthy indulgent foods and beverages is growing. "Consumer demand for healthier foods and beverages has become so widespread it has reached the segments known and popularized for their unhealthiness: chocolates, confections, and desserts," says Rikka Cornelia, product manager at BI Nutraceuticals.
The main health benefits consumers are looking for in healthy indulgent foods and beverages typically depend on the product application, says Cornelia. She mentions several examples. Baked goods such as brownies and cookies have added fiber and protein. Chocolates boast antioxidants and heart health and sleep benefits, and ice cream has added protein.
Here is a look at some of the ingredients that help consumers have their cake and eat it, too.
Plant Protein
Plant-based proteins have penetrated just about every food and beverage segment. A Nielsen Homescan survey found that 39% of Americans are now trying to eat more plant-based foods. Cargill recently conducted proprietary research and found that respondents were extremely/very open to buying products with plant-based protein in various categories, including nutritional beverages (70%), snacks, (62%), and dairy (60%) (Cargill 2019).
"Added protein, especially plant protein, is one big trend in the healthy indulgence space," says Pam Stauffer, global marketing programs manager at Cargill. "Across food and beverage segments, protein remains the most sought-after ingredient, as consumers associate the nutrient with a host of perceived health benefits, from weight management to longer-lasting energy."
Currently, pea protein is one of the most popular plant proteins in terms of consumer interest, product development, and ingredient innovation. "Pea protein offers an allergen-friendly alternative to those who may be sensitive to dairy, soy, or any other top allergen," says Tyler Lorenzen, president of PURIS. "Plant proteins are anti-inflammatory, do not naturally contain cholesterol, saturated fats, and trans fats, and are often accompanied by fiber."
PURIS offers PURIS pea protein, sourced from yellow pea seed varieties and processed without the use of hexanes. Using its clean-tasting pea protein and pea starch ingredients, the company has formulated a yogurt prototype that is functionally creamier and has a better mouthfeel without using gums. The product is high in protein and contains 8 g of sugar, all while being naturally cultured. "The legacy indulgent healthy treat is, without a doubt, yogurt," says Lorenzen. "Innovation in yogurt has gone from being fermented dairy yogurt to multiple styles of yogurt (like Greek, Aussie, etc.), but plant-based yogurts are growing in this fermentation market."
Another sweet treat that is popular amongst PURIS' customers is PURIS plant-based cheesecake. "Our cheesecake is cheese-free and fortified with protein with a very decadent taste. What makes this particular application unique? It is allergen-free, and again, is better for the environment," says Lorenzen.
New plant protein ingredients continue to evolve in the formulation of plant-based healthy indulgent food and beverage products. Ingredion in March launched VITESSENCE Pulse 1803 Organic Pea Protein Isolate. The ingredient can be used to formulate high-protein products, including nutrition and sports bars; alternative meat and alternative dairy products; powdered and ready-to-drink beverages; and better-for-you baked goods and baking mixes.
Axiom Foods in March launched Vegotein neutral-tasting pea protein. Vegotein is rich in iron, highly functional, and features an 80% protein concentration. It can be blended with rice protein for a complete protein source. Other plant protein ingredients from the company include Cannatein Hemp Heart Protein, Incatein Sacha Inchi Protein, and Oryzatein Brown Rice Protein.
Fiber
"More broadly, we see evidence that consumers are beginning to understand digestive health as it relates to the microbiome and overall health and wellness," says Taylor Halstead, product manager for specialty carbohydrates at Cargill. "Consider the findings of a 2018 HealthFocus International report, which found digestive health is the top-ranked functional health benefit shoppers look for in foods and beverages. The same study noted that consumers view digestive health holistically, with 70% linking digestive health with their overall physical health."
Cargill's Oliggo-Fiber chicory root fiber adds fiber to a wide range of indulgent products. Chicory root fiber, which is a soluble fiber, offers a plant-based, label-friendly, non-genetically modified option to promote digestive health. Plus, it fits with today's clean label trends and can help with sugar reduction.
"The health benefits of chicory root fiber are well documented. Studies have shown that 5 g of chicory root fiber per day not only adds fiber to the diet, but it can also help feed normal beneficial probiotic bacteria in the gut," explains Halstead.
"When using fiber in products, not only are manufacturers adding to the nutritional profile, but oftentimes [they] can use fiber to lower the amount of sugar in a product," says Kyle Krause, product manager, functional fiber and carbohydrates North America at BENEO. "Certain ingredients only tackle the dose of sugar in the recipe, but BENEO goes further in bringing good-tasting solutions as well as added fibers." Orafti chicory root fiber (inulin and oligofructose) increases fiber intake and can reduce the sugar and fat content in a range of food products. This soluble fiber can stabilize water into a creamy structure, mimicking fat. "Chicory root fiber enables food manufacturers to produce fiber-enriched and reduced-calorie versions of traditionally indulgent food products such as ice cream, yogurt, mousses, dairy drinks, or smoothies that consumers do not want to sacrifice for a healthier eating regime," adds Krause.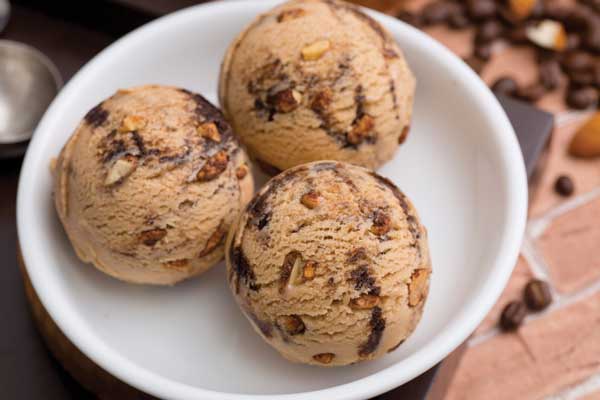 Almonds, Botanicals, and More
Almonds are a versatile ingredient with both indulgent and healthy attributes. "They're ideal for better-for-you applications, such as an inclusion in low-fat ice cream or an almond protein-enhanced snack bar," says Jeff Smith, director of marketing at Blue Diamond Almonds Global Ingredients Division. "Consumers can feel less guilty about their snacks knowing that almonds deliver important nutrition in every bite." Almonds are the tree nut highest in six essential nutrients per ounce, which include protein (6 g), fiber (4 g), calcium (75 mg), vitamin E (7.4 mg), riboflavin (0.3 mg), and niacin (1 mg).
"At the Blue Diamond Almond Innovation Center, we're working with manufacturers on new uses for almonds as an indulgent inclusion, one that delivers great taste and texture in perfectly bite-sized pieces," says Smith. "Because almonds come in so many forms—sliced, diced, slivered, and split—they are ideal for a variety of dessert items, such as fillings in pies and cheesecakes. A low-fat ice cream can seem more indulgent with chocolate and almond mix-ins. Additionally, Blue Diamond's almond butter can serve as a nutrient-rich and flavorful base for a nondairy ice cream."
Blue Diamond's newest innovation is Blue Diamond Almond Protein Powder, which is ideal for any nutritionally focused food and beverage formulation, such as a fortified chocolate protein shake. The powder is nutrient dense, providing an excellent source of fiber, magnesium, phosphorous, manganese, and copper, and it is a good source of potassium and calcium.
At the 2019 Natural Products Expo West show, some exhibitors showcased several dessert and beverage product concepts that were formulated with botanicals to provide an added health benefit and a decadent appeal. Takay Foods, for example, showcased a mix for smoothies and ice cream that provides 20 g of protein, 10 g of fiber, and 10 g of healthy fat. Additionally, it provides 20% of the daily vitamin intake. The Green Vibe version contains moringa, guayusa, mint, pineapple, avocado, banana, flax seed, Andean lupin, and gluten-free rolled oats.
Petal featured its sparkling beverage line Petal Sparkling Botanical Blends. Each organic beverage features antioxidants and comes in flavors such as Elderberry White Tea Flower, Lemongrass Dandelion, Peach Marigold, and Lychee Rose.
In addition to botanicals, other fruits and vegetables can be used to create decadent, yet healthy, foods and beverages. "Blueberry works well in flavor combinations with spices, botanicals, floral, citrus, and herbaceous because blueberries complement and enhance as well as balance flavors. The fruitiness of blueberries shines in chocolate-based desserts, candies, and snack foods of all kinds," says Thomas Payne, industry specialist for the U. S. Highbush Blueberry Council. Payne adds that blueberries are synergistic with oats, amaranth, buckwheat, chia, millet, quinoa, sorghum, teff, kamut, farro, and spelt.
A sweet potato powder offered by BI is rich in nutrients, including calcium, iron, vitamin A, and protein. "Applying its unique manufacturing capabilities, BI maintained the integrity of the vegetable's nutrients while transforming it into a powder for versatile applications, such as muffins, shakes, bars, and snacks. These applications offer nutrition without compromising texture and taste, creating the ultimate healthy indulgence," says Cornelia.
Immunity and Digestive Ingredients
Farm & Oven Bakery Bites from Farm and Oven Snacks provide 40% of daily vegetables as well as probiotics and prebiotic fiber. This product is another example of an indulgent food with healthy attributes like immune and digestive health benefits. Beet Dark Chocolate Bakery Bites contain 2 servings of zucchini and beets, probiotics (specifically, Ganeden BC30), and 8 g of dietary fiber. Carrot Cinnamon Bakery Bites contain 2 servings of carrots, 6 g of dietary fiber, and probiotics.
Immune health is the number two most desired functional benefit consumers seek in a food or beverage, according to research from Kerry. This is second to general health and wellness. Ganeden BC30 (Bacillus coagulans GBI-30, 6086) from Kerry is a patented probiotic ingredient. It is a spore-former, which makes it highly stable. The efficacy of Ganeden BC30 is backed by more than 25 published studies that show its safety, digestive and immune support, and protein utilization.
At the 2019 Natural Products Expo West show, Kerry showcased an indulgent product concept, Mexican Cold Brew Protein Bar, that was formulated with probiotics and Kerry's immune ingredient, Wellmune. Wellmune is a proprietary baker's yeast beta 1,3/1,6 glucan clinically proven to help strengthen the immune system. Meng (2016) showed that 62% of children taking Wellmune were reported to have "good" health status compared to only 15% of children taking a placebo. The protein bar contained 1 billion colony-forming units of Ganeden BC30 and 250 mg of Wellmune and was made with 100% Mexican single-origin beans.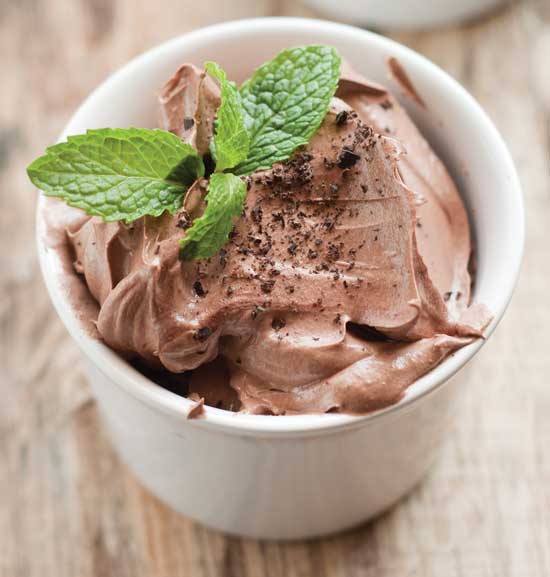 Sugar Reduction
Sweetness and indulgence often go hand in hand, but with consumers wanting to eat healthier, sugar reduction is a top concern. "Sweetness profile and mouthfeel are important characteristics of popular food items such as confectionery, chocolate, cakes, cookies, and other sweet goods," says Krause. "BENEO's sugar replacer isomalt is the only sugar replacer derived from pure sugar beet and thus has a sugar-like taste with about 50% of its sweetness." It replaces sugar in a 1:1 ratio while being sugar-free, very low glycemic, low in calories, and tooth friendly.
Weight management is a key issue when seeking "healthy" indulgent foods, says Krause. "Functional carbohydrates, like BENEO's Palatinose isomaltulose, can help in achieving lower blood glucose and insulin profiles by replacing high glycemic carbohydrates. As a low-glycemic carbohydrate, Palatinose provides safe, sustained energy in the form of a slow release of glucose into the body."
"Today's improved stevia sweeteners make it easier than ever to reduce sugar in most any application—from frozen treats to indulgent baked goods," says Stauffer. Options like Cargill's ViaTech stevia leaf extract and EverSweet next-generation sweetener enable food and beverage manufacturers to achieve optimal sweetness and significant sugar reduction without sacrificing taste.
The most recent news related to sugar reduction is that allulose, a low-calorie sweetener, has been cleared of "added sugar" labeling. The U.S. Food and Drug Administration in April announced that it will allow the low-calorie sweetener to be excluded from total and added sugars counts on Nutrition and Supplement Facts labels when it is used as an ingredient. Tate & Lyle offers DOLCIA PRIMA allulose, which is 70% as sweet as sugar, and Ingredion, through a partnership with Matsutani Chemical Industry, offers ASTRAEA allulose.
Chocolate
Another decadence that cannot be denied is chocolate. "The ability to manage the opposing dimensions of sensory and consumers' definition of health is a key focus area for our research and development teams," says Hadden. "This manifests itself in the form of a cocoa and chocolate portfolio that spans areas such as reduced-sugar options, protein fortification, and dark chocolate offerings." Cargill's current portfolio includes both reduced-sugar chocolate and a range of sugar-reduced compound coatings and fillings. Cargill also recently launched Marbella, a super-dark, super-premium 80% cacao chocolate under its Peter's brand.