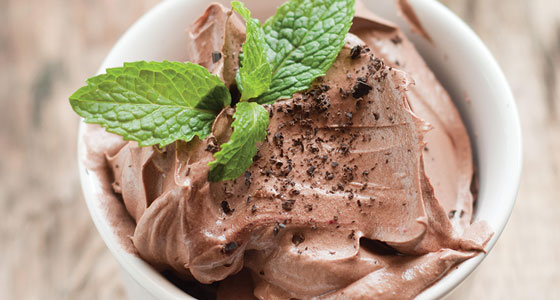 Dietary fiber has long been accepted as a nutrient essential for good health, benefitting cardiovascular health, digestive health, weight management, and more. In the United States the recommended amount of dietary fiber is about 25 g/day for women and 38 g/day for men. However, most people fall short of these daily recommendations, averaging around 15 g of fiber/day. Americans are not the only ones falling short in consuming enough dietary fiber. Europeans also do not consume the recommended amounts of fiber (Sensus 2018). A study commissioned by Sensus showed that among the European residents polled, 85% said they did not know the recommended daily intake of fiber.
Research continues to support the benefits that dietary fiber plays in weight management, immunity, digestive health, and the gut microbiome. As digestive health continues to grow as a health concern, consumers are looking to increase dietary fiber in their diets, creating an opportunity for food and beverage manufacturers. According to a 2018 Innova Market Insights consumer survey, 44% of U.S. consumers and 33% of UK consumers are increasing their consumption of fiber. The company's research tracked 21% average annual growth in new product launches carrying a fiber claim.
New product development with fiber is increasing, and fiber applications are numerous, from baked goods and snacks to supplements and beverages. Prebiotin from Jackson GI Medical, for example, is a plant-based nutritional supplement made with a prebiotic fiber that is said to help with improved regularity and digestive functions. The prebiotic fiber that is used in Prebiotin is oligofructose-enriched inulin. The supplement has been shown to improve the mix of intestinal microbiota in both children and adults, helping in digestive health, calcium absorption, weight management, heart health, and more.
Here is a closer look at some recent news and research regarding some of the dietary fiber and prebiotic ingredients that can boost the nutritional appeal of foods and beverages.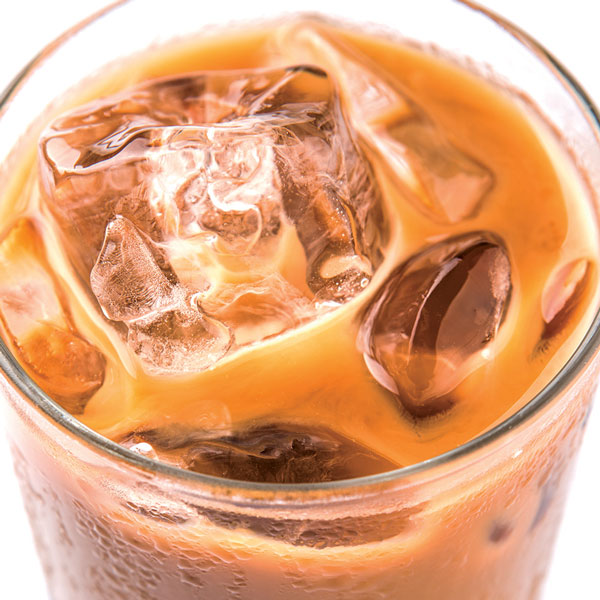 Defining Dietary Fiber
When the final rule on the Nutrition Facts and Supplement Facts label regarding dietary fiber was released, seven nondigestible carbohydrates met the definition of dietary fiber (naturally occurring fibers that are intrinsic and intact in plants, or as isolated or synthetic fibers that have demonstrated a beneficial physiological effect). These are beta-glucan soluble fiber, psyllium husk, cellulose, guar gum, pectin, locust bean gum, and hydroxypropyl methylcellulose. The U.S. Food and Drug Administration in 2018 added the following eight ingredients to the list: mixed plant cell wall fibers, arabinoxylan, alginate, inulin and inulin-type fructans, high-amylose starch (resistant starch 2), galactooligosaccharide, polydextrose, and resistant maltodextrin/dextrin.
Fiber suppliers welcomed the additions and some released announcements regarding their fiber offerings. For example, ADM/Matsutani LLC announced that Fibersol was included on the list of approved dietary fibers. A digestion-resistant maltodextrin, it can be labeled as "soluble corn fiber," "soluble vegetable fiber (corn)," "digestion-resistant maltodextrin," "resistant maltodextrin," or "maltodextrin." More than 20 years of clinical research and almost 100 published studies outline how Fibersol helps maintain intestinal regularity, attenuates post-meal blood glucose levels, and retains healthy post-meal serum triglycerides. Recent studies have also shown Fibersol to be a prebiotic fiber that provides an increased feeling of satiety.
Another ingredient producer, Ingredion, announced that three of its fiber ingredients meet the new dietary fiber definition: NUTRAFLORA short-chain fructooligosaccharide inulin-type fructan, HI-MAIZE 260 high-amylose maize (resistant starch 2), and BIOLIGO GL 5700 galactooligosaccharide. The NUTRAFLORA ingredient is said to help promote the growth of beneficial bacteria in the large intestine. Produced from non-GM cane sugar, the soluble prebiotic fiber is 30% as sweet as sugar, helping to enable partial sugar replacement. HI-MAIZE resistant starch supports balanced energy by reducing the glycemic response to foods and improving carbohydrate metabolism. It is the subject of an FDA-authorized qualified health claim for reduced risk of type 2 diabetes. BIOLIGO GL 5700 supports immune and digestive health.
Finally, several ingredient suppliers of chicory root fiber published announcements regarding the use of the ingredient in products. BENEO promoted Orafti inulin and oligofructose, and Cargill touted Oliggo-Fiber as being able to be listed as dietary fiber on the Nutrition and Supplement Facts label. Sensus, manufacturer of Frutafit inulin and Frutalose oligofructose chicory root fibers, welcomed the announcement as well. The company reports that its Frutafit inulin and Frutalose oligofructose can replicate the functions of sugar while providing fiber to food products and to consumers.
Nutritional Research
Researchers continue to investigate the benefits of fiber, and some of their published studies are furthering fiber's usage. Lohner et al. (2018) showed that chicory root fiber, a variant of BENEO's Orafti inulin, modified the composition of the intestinal microbiota in children aged 3–6 years. The observed benefits included improved gut microbiota composition, softer stools in a normal range, and fewer incidents of infections. "BENEO's chicory root fibers, inulin and oligofructose, have become extremely popular with manufacturers for use in both food and beverage products. This is mainly due to the fact that they resonate to the key consumer trends of naturalness, digestive health, including the microbiome, and weight management," says Jon Peters, president of BENEO. He adds that BENEO's inulin and oligofructose are two of the three proven prebiotics, according to the International Scientific Association for Probiotics and Prebiotics. "They naturally support digestive health as they 'feed' the microbiome so that beneficial bacteria can selectively grow and support the health of their host," he says.
In addition to health benefits, chicory root fibers can help manufacturers improve a product's nutritional profile by reducing sugar, fat, and calories while adding a valuable fiber source from nature. "Lowering sugar content in foods and beverages continues to be a main issue cited by consumers as research has shown that they are concerned about weight management and overall health," observes Peters. "Chicory root fibers work very well in combination with natural and artificial high-intensity sweeteners, as they help to mask off-notes for a more synergistic sweetness," he explains. "Additionally, these fibers also can replace digestible carbs that are not considered fibers, according to the FDA."
Moving on, a different study examined the effects of prebiotics, probiotics, and synbiotics on intestinal barrier function and gut microbiota in obese adults (Krumbeck et al. 2018). The results showed that consumption of galactooligosaccharides (in this case, Vivinal GOS powder from FrieslandCampina) significantly reduced certain markers of gut permeability, indicating an improved intestinal barrier function and providing a rationale for use in disorders with an underlying leakiness of the gut. Vivinal GOS is produced by enzymatic conversion of lactose present in the whey fraction of cow's milk.
DuPont Nutrition & Health released findings from a clinical study showing a link between metabolic health benefits of HOWARU Shape and the gut microbiome. HOWARU Shape is a synbiotic dietary supplement containing both the prebiotic Litesse Ultra polydextrose and probiotic culture Bifidobacterium animalis subsp. lactis 420 (B420). Hibberd et al. (2018) observed that there was a beneficial impact on the gut microbiota in overweight individuals who consumed HOWARU Shape daily for six months. While the consumption of the probiotic culture alone had a positive impact on the gut microbiota, the beneficial effect was even more pronounced when it was combined with Litesse Ultra in the HOWARU Shape dietary supplement.
Another source of dietary fiber is derived from guar gum such as Sunfiber from Taiyo. It is a galactomannan-based soluble dietary fiber made from hydrolyzed guar gum. Rao and Quartarone (2019) published a review summarizing the clinically observed effects of guar fiber on digestive health. In the review, the researchers pointed out that several clinical studies suggested the guar fiber normalizes both constipation and diarrheal conditions. Also, it was effective in alleviating the symptoms associated with irritable bowel syndrome. The guar fiber may offer potential protection and promotion of digestive health both alone and when combined with probiotics as a synbiotic formula. In another study, Sawai et al. (2019) demonstrated that supplementation with partially hydrolyzed guar gum helped improve constipation and gut dysbiosis symptoms, which in turn helped attenuate the level of serum inflammation cytokines. The results showed that supplementation with partially hydrolyzed guar gum altered gut microbiota and significantly increased the frequency of defecation per week and altered the gut microbiota.
Additional news about research being conducted in the area of dietary fiber includes a collaboration between APC Microbiome Ireland, a Science Foundation Institute Research Centre, and Tate & Lyle to study the health benefits of fiber. For the new research project, which was announced in March 2019 and is being funded by Tate & Lyle, APC Microbiome Ireland will screen dietary fibers to identify potential health benefits for specific age groups and study the effects of the benefits of these fibers on specific improved health outcomes, particularly relating to cardio-metabolic health. Tate & Lyle's fiber ingredient portfolio includes PROMITOR soluble fiber (resistant maltodextrin), STA-LITE polydextrose, and PromOat beta-glucan.
New Fiber Ingredient Developments
In addition to the nutritional research that has been published, suppliers have unveiled new dietary fiber ingredients that will aid in enriching products with fiber.
Cargill recently expanded its line of Oliggo-Fiber ingredients with Oliggo-Fiber XL Ultra, which is designed to make chicory root fiber more accessible for supplement makers. It has high stability and low water activity, and can be used in capsules, tablets, and powder blends. "In particular, Oliggo-Fiber XL Ultra's low water activity level enables it to be used as a blending excipient with probiotics, which are sensitive to moisture, resulting in enhanced stability of the probiotic culture compared to standard inulins or other fibers," says Taylor Halstead, product manager for specialty carbohydrates at Cargill.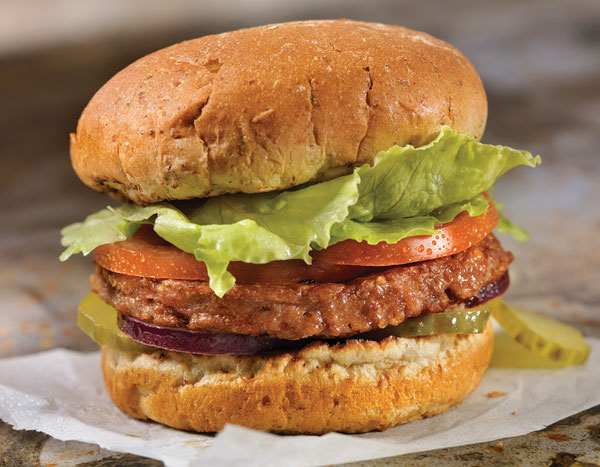 PreticX from AIDP is a non-GM corn-derived form of oligosaccharide called xylooligosaccharide. Research shows that xylooligosaccharides strongly foster bifidobacteria. PreticX is FDA GRAS certified, and last year the European Food Safety Authority approved it as a novel food for use in food in Europe. In addition to this prebiotic, AIDP also offers naturally sourced ingredients from kiwi fruit called Actazin and Livaux. Actazin is a cold-pressed kiwi fruit concentrate that supports regular bowel movements through its natural abundance of soluble and insoluble fibers, polyphenols, and the enzyme actinidin. Livaux is made from Zespri SunGold kiwi fruit, which supports Faecalibacterium prausnitzii, the lack of which is associated with multiple digestive issues.
Citri-Fi citrus fiber from Fiberstar is a byproduct from the citrus juicing industry. In addition to adding fiber to foods and beverages, Citri-Fi can be used to reduce the use of ingredients that have a greater environmental impact, including eggs, oils, and meats. The ingredient is labeled as "citrus fiber," "dried citrus pulp," or "citrus flour." Fiberstar recently introduced a clean label natural citrus fiber system containing Citri-Fi that can replace methyl cellulose in plant-based meat-free foods thanks to its excellent gelling, emulsion, and binding functions. Citri-Fi natural citrus fiber forms stable emulsions at both hot and cold temperatures. When used with natural hydrocolloids, the gelling and hot binding functionalities make the system complete. In addition, the Citri-Fi system allows formulators to lower the amount of saturated fats such as coconut or palm oil, which improves the overall healthiness of the product.
Next month's Nutraceuticals section will discuss ingredients that may function to help promote energy.