Vegans, vegetarians, and flexitarians (who still eat meat but have cut back on consumption) are driving growth in the market for plant-based food and beverage products. Around the globe, the use of plant-based claims on new food and beverage products grew at an average rate of 60% annually from 2014 to 2018, according to data from market intelligence company Innova Market Insights. Statistics like the preceding prompted Innova to make "The Plant Kingdom" one of its Top 10 Trends of 2019.
Companies and brands are greening up their portfolios to attract consumers who want to add more plant-based options to their diets. For the mainstream consumer, going plant-based is more about achieving a healthy and sustainable balance between meat and vegetables rather than adopting an all-or-nothing way of eating.
Although vegan numbers are rising globally, this has not been the key factor in the growing interest in plant-based eating. Rather it is the well-documented boom in the popularity of flexitarian diets that is fueling the mainstreaming of vegan products and the use of vegan-friendly certification. The appeal of plant-based alternatives has widened far beyond the relatively small group of people who avoid animal products for ethical reasons to the much larger group of people looking for healthier, cleaner foods.
According to Innova Market Insights' 2018 Consumer Lifestyles Survey, eight in 10 consumers in the United Kingdom, United States, China, Brazil, France, and Germany have changed their own or their family's diets to try to be healthier, with over 40% of those consumers increasing consumption of fruits and vegetables in order to do so.
Today's consumer displays a high level of mindfulness about well-being and the environment overall, so it is no real surprise that consumers are becoming increasingly mindful in their food choices, wanting to know what is in their foods in order to make decisions about health, sustainability, and ethical issues. In line with this, consumers are increasingly choosing plant-based options, which often are also vegan-friendly, for a range of reasons, but the overall effect has been a rise in the number of products and brands on the market and an increase in the variety of ingredients used to make them.
Vegan Positioning Surges
According to Innova Market Insights data, 6% of global food and beverage launches used vegan-friendly positionings in 2018, up from just 1.5% in 2013. Even in the relatively developed U.S. market, penetration more than doubled from 3.7% to 8.1% over the same period, while in the United Kingdom it nearly trebled from 5% to 14.7%.
Leading food categories for vegan claims include snacks, beverages (including sodas, waters, and juices), cereals, and ready meals, as well as more specific subcategories, such as waters formulated with plant-based ingredients, meat substitutes, and dairy alternative drinks.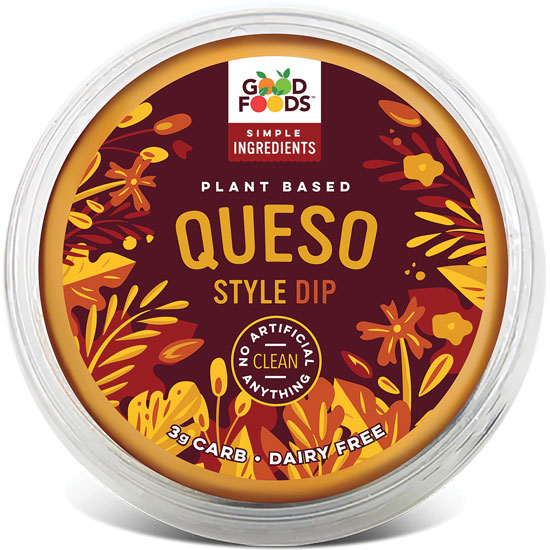 Snacks accounted for a leading 11.6% of global food and beverage launches with a vegan positioning in 2018, but penetration was higher in the cereal category, where 17.8% of new products used vegan claims, compared with 8.6% for snacks. Cereals lend themselves relatively easily to the use of vegan positionings given that they are primarily made from different grains with added ingredients such as fruit and nuts. Many products use multiple health claims, with gluten-free one of the most popular in recent years, alongside high fiber and whole grain. Key growth areas include non-GMO and protein content. Vegan positionings have been added in many instances, although not always with front-of-pack prominence.
Rising interest in vegan positionings in the snack category is also clearly in evidence. As in cereals, many products have always contained plant-based ingredients and can manage to use vegan claims with relatively little in the way of reformulation or repositioning. Likewise, alongside vegan-friendly, many products are also able to appeal to other consumer trends of the moment, including raw and paleo diets.
Perhaps surprisingly, beverages take third place in terms of numbers of vegan-friendly launches recorded by Innova Market Insights in 2018, behind both cereals and snacks.
While juices/juice drinks tend to lead in terms of actual numbers, one of the key growth areas in the overall beverages market in recent years has been waters formulated with plant-based ingredients as activity rose in line with interest in clean eating and in plant-based diets overall. Actual numbers remain relatively modest overall, and it is still one of the smallest beverage subcategories in terms of new product development.
Launches tend to feature multiple health claims, many based on the properties of dominant coconut water, which has isotonic benefits and a natural, healthy, low-calorie image. Many products are also positioned as naturally gluten-free, paleo, and vegan-friendly, while increasing numbers also carry claims such as low or zero calorie, no additives/preservatives, no sweeteners, and GMO-free.
In the United States in particular, the high level of activity in waters was initially driven by coconut water, but now increasingly focuses on a range of other sources. The increasing variety of other types of waters formulated with plant-based ingredients include the relatively established, such as aloe, and tree-based options, such as birch and maple, alongside newer variants, such as almond, chlorophyll, ginger, cactus, and nettle.
Even in the coconut water market, rising levels of competition have resulted in an increase in value-added and flavored varieties on the market, with rising numbers of launches featuring additional functional ingredients, such as probiotics, fiber, or protein. Flavored varieties may feature ingredients such as coffee, tea, and cocoa, as well as a range of fruit juices, and cold-pressed varieties are also emerging in light of rising levels of interest in minimal processing in the beverage category and indeed the food and drinks industry overall. Ongoing interest in the future mainstream potential for coconut water was also reflected in the February 2018 purchase of a stake in the premium coconut water brand Harmless Harvest by Danone's venture arm, Manifesto Ventures.
Another area of growth in vegan positionings is in ready meals, where interest in meat reduction in the diet has had the effect of increasing numbers of vegetarian and vegan launches, although many products with vegan positionings are also sought out by vegetarians and flexitarians as part of their diets. Launches with a vegan positioning accounted for 6.6% of global ready meal and side dish introductions in 2018, rising to 9.6% in the United States and 13.8% in the United Kingdom. However, this covered a wide range of different subcategories, including pasta, rice, and potato products, as well as more processed products, such as main dishes, pizza, and sandwiches.
More and Better Meat Substitutes
The broadening interest in plant-based diets has also resulted in meat alternatives moving beyond their original vegetarian and vegan domain to encompass a much broader base of flexitarians as new product development has been focusing on improving quality to replicate real meat. Meat substitutes accounted for 14% of global meat launches in the first nine months of 2018, up from 6% in 2013. There has been consider-able activity and innovation from new plant-based meat brands targeting opportunities for good-tasting, nutritious, and sustainable options among vegetarians, vegans, meat reducers, and flexitarians.
The meat substitutes market has obviously seen considerable interest in vegan positioning, with 46% of global launches carrying this type of claim, rising to over 73% in the United States. These products use a variety of non-meat ingredients, including soy, vegetables, cereals, and pulses.
Quorn, the meat-free brand based in the United Kingdom but owned by a Filipino food group since 2015, has been available for some years, but has now developed its original mycoprotein-based range with vegan formulations. Newer arrivals in this market include Beyond Meat with its Beyond Burger meatless burger patty, which claims to be the world's first plant-based burger that looks, cooks, and satisfies like beef without GMOs, soy, or gluten. Originally introduced in 2016, a new upgraded version was launched in early 2019 featuring coconut oil and cocoa butter to create a marbling effect to make the texture mimic real meat more closely. It also uses apple extract to help the product brown like meat when it is cooked as well as featuring a different mix of ingredients, including mung bean and rice protein, as well as the original protein source—peas.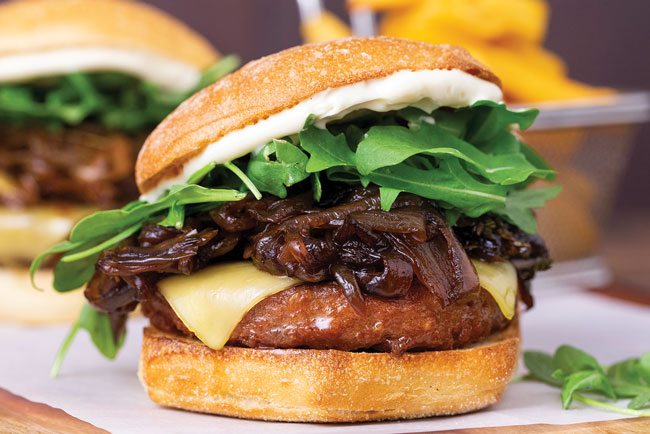 While the relatively new startup is performing strongly, there have also been initiatives from major multinationals in both retail and foodservice. Burger King has announced plans to roll out its Impossible Whopper nationally in 2019 following its successful trial in 59 stores in Saint Louis. The meatless patty is claimed to be just like a classic Whopper, but with an Impossible burger patty made with soy and potato protein and coconut and sunflower oils. Impossible Foods has been selling its burger through restaurants since 2016, starting with trendy individual restaurants, then upmarket burger chains, and then fast food outlets.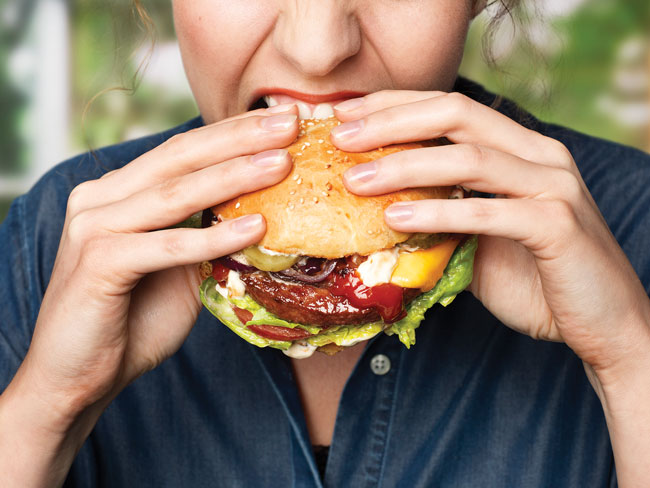 New entrants in the retail market include Nestlé, with its biggest move to date into the meat-free market with a new "cook from raw" plant-based burger in Europe with plans for a subsequent U.S. debut. Garden Gourmet Incredible Burgers are 100% plant-based with natural protein from soy and wheat and with natural plant extracts (beetroot, carrot, and bell pepper) helping create the look of a beef burger before, during, and after cooking. They are claimed not to compromise on flavor, texture, or cooking experience and come in frozen and chilled formats. A spring 2019 launch in a number of European markets, including Austria, Belgium, Germany, the Netherlands, and Scandinavia, is set to be followed by an autumn rollout in the United States with a fresh cook-from-raw plant-based Awesome Burger under the Sweet Earth brand, customized for the domestic consumer and set to complement Sweet Earth's existing range of veggie-centric burgers.
An Array of Dairy Alternatives
Another area seeing strong growth on the back of rising interest in plant-based diets is the dairy alternatives sector, a trend Innova Market Insights identified within its Top 10 Trends for 2019 under the heading of "Alternatives for All." Interest may have started in the free-from sphere over lactose intolerance concerns and risen via a broader perception of their status as healthy alternatives. Now the move to more plant-based options is helping to boost growth still further.
In some parts of the world, the rise of dairy alternatives has been nothing short of meteoric. In the Western world, in particular, the market is evolving rapidly and has diversified beyond dairy alternative drinks to include alternatives to yogurt, cheese, and ice cream, while at the same time, the range of ingredients used to replace milk continues to expand and advance.
Dairy alternatives are thriving across North America and West Europe, but positioning and formulation choices can vary from country to country and national knowledge remains vital to development. For example, some countries are increasingly influenced by a rise in veganism, while others are still driven primarily by lactose concerns.
New product development in dairy alternatives has been increasing across the board, with Innova Market Insights reporting a compound annual growth rate in the double digits in the number of product launches between 2013 and 2018. The market was largely pioneered by and continues to be led by beverages, with dairy alternative drinks accounting for 7.6% of global dairy launches recorded by Innova Market Insights in 2018.
In the move to offer something new, an increasing variety of non-soy plant-based ingredients are appearing, including cereals such as rice, oats, and barley. We are also seeing an increase in nuts, particularly almonds, but also hazelnuts, cashews, walnuts, and macadamias, as well as coconut and more unusual options such as lupin, hemp, and flaxseed.
The United States is notable as the first country to see almond milk rise to popularity, with sales up from virtually zero in the mid-2000s to overtake soy to become the leading nondairy beverage option some years ago.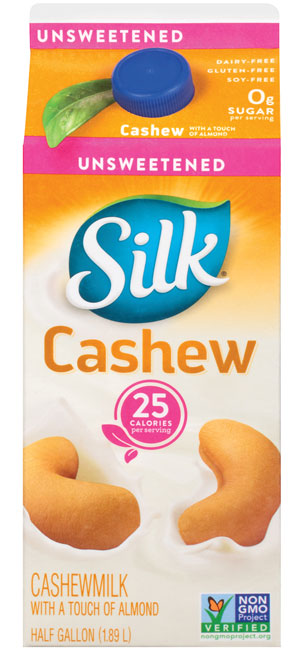 The acquisition of WhiteWave by Danone in 2016 was of particular significance to the dairy-free category because of WhiteWave's plant-based dairy alternatives interests. Its dairy-free beverage brands not only included Silk, but also So Delicious and Alpro, and it gave Danone the opportunity to further develop its interests in the market in both North America and Europe.
WhiteWave's Silk is the leading brand among plant-based beverages in North America, with a range now encompassing soy milk, almond milk, coconut milk, and cashew milk, as well as dairy-free yogurt alternatives and creamers. WhiteWave's So Delicious Dairy Free brand of milks, creamers, desserts, and cultured products, acquired by the company in 2014, has also been highly successful in recent years, while WhiteWave's Vega brand has been a key driver in the North American plant-based food and nutrition category with its protein and nutritional shakes, sports nutrition system, supplements, and snack bars. Meanwhile, WhiteWave's Alpro brand has been key in driving the plant-based beverages market forward in Europe, where it only really extended out of soy milk and into the wider plant-based market in 2012. Its range now also includes almond, hazelnut, coconut, cashew, rice, and oat milks.
Acquisition activity by the dairy industry has continued, although on a slightly smaller scale, as exemplified by the July 2018 announcement that U.S.–based Dean Foods was to take a majority share in Good Karma Foods, known for its market-leading range of flaxseed-based milk and yogurt alternatives. Dean Foods first entered the plant-based beverages market with its May 2017 minority investment and distribution deal with Good Karma, extending this to a majority investment just over a year later.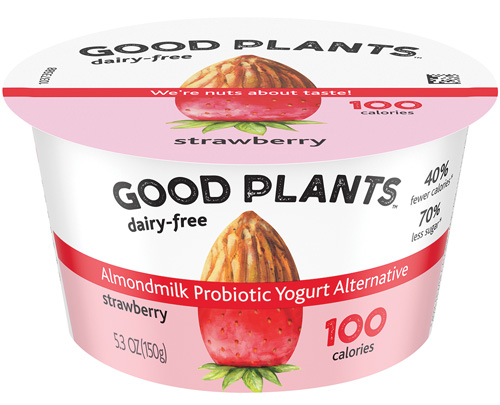 Along with dairy alternative drinks, spoonable nondairy yogurt has also seen strongly rising levels of interest, but from a smaller base, taking its share of global dairy launches from less than 0.5% in 2012 to 1.7% in 2018. As with beverages, alternative non-soy plant-based ingredients are increasingly in evidence, with launches including cashew-based options such as Cashewgurt from Happy Cashew in Germany and Vega Protein Cashew Milk Yogurt Alternative in the United States, as well as a hemp-based alternative from French company Triballat under the Sojade branding.
At the same time, more mainstream yogurt multinationals are moving into the once highly specialized sector. These included Danone with the launch of its Good Plants brand of dairy-free, almond milk–based probiotic yogurt alternative in the United States. This new vegan line, launched at the end of 2018, includes vanilla, strawberry, chocolate coconut, and lemon meringue flavors, all with 100 calories and a reduced sugar level.
Market Intelligence
Consumer research conducted in the United Kingdom for Innova Market Insights gives a general idea of attitudes to plant-based dairy alternatives in Europe although this is certainly one of the most advanced markets in the region and many other countries are still playing catch-up. Almost two-thirds of UK consumers drink or eat plant-based milks and yogurts each year, with a fifth consuming them more than once a week. Furthermore, 29% of existing consumers are increasing their intakes.
Plant-based innovation is flourishing, with health, sustainability, and ethics making plant-derived products and ingredients increasingly popular. While the number of vegan consumers compared with vegetarians, flexitarians, and non-meat eaters remains very limited, products suitable for them are now gaining a much higher profile as a result of improved labeling, which has allowed easier identification and more informed choices.
Whatever the relative strengths of the different drivers, the range of product choices has never been so great, and innovators are continuing to deliver more complex, convenient, and indulgent options. Key opportunities include the use of a wider range of plant-based ingredients, greater segmentation with the move mainstream, and the development of more indulgent options. One of the key challenges may involve improving sustainability credentials in some instances.