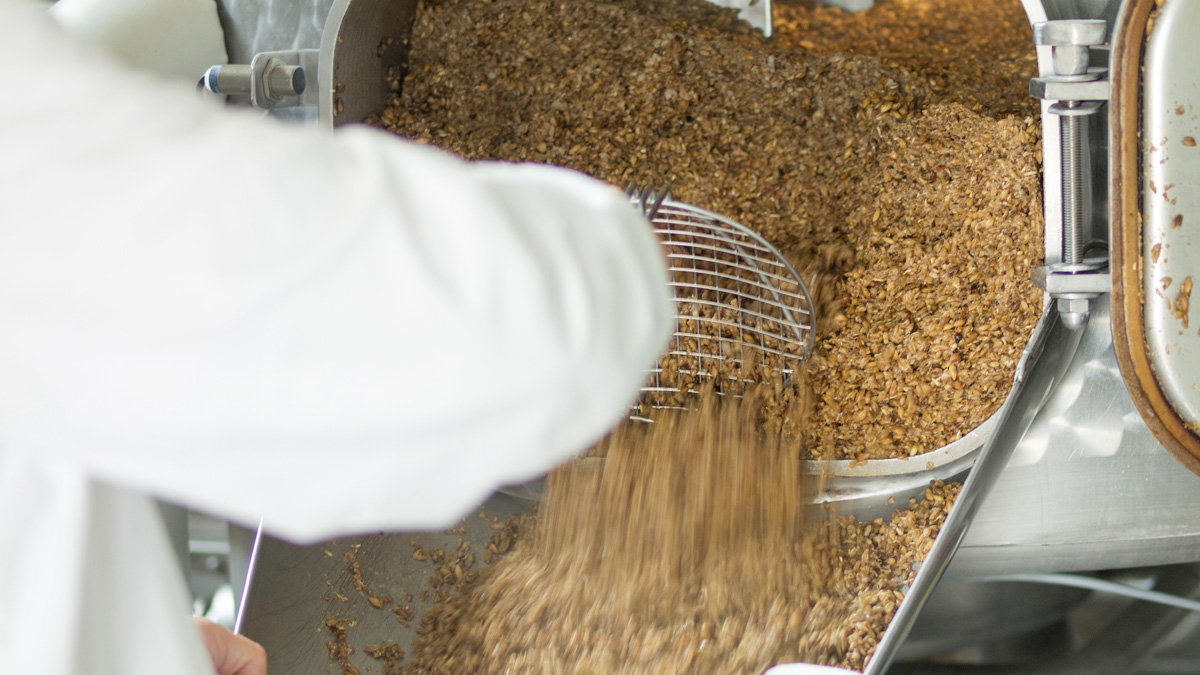 Consumer interest in reducing food waste and supporting eco-conscious brands is fueling the development of upcycled foods in a big way. Food byproducts that once were used for compost or animal feed are working their way onto mainstream supermarket shelves in the form of snack foods, cereals, bread flour, and even beverages. At FIRST, several exhibitors are making headway in the upcycled space with new ingredient developments that fill a growing niche.
For Renewal Mill, upcycling is not only a way to fight climate change and food loss but provides an avenue for turning byproducts from food manufacturing into carbon-neutral, superfood ingredients and premium, plant-based pantry staples. The company's upcycled organic okara flour, for example, offers versatility as well as outstanding nutrition.
Okara is derived from the soybean pulp byproduct left over from the manufacture of soy milk and tofu. Renewal Mill sources its okara from USDA-certified organic soybeans, which are dehydrated and milled into a light, fluffy flour with fine particle size. The ivory color and neutral flavor provide versatility along with the benefit of adding protein and fiber to applications ranging from baked goods to plant-based meats.
Other products in Renewal Mill's carbon-neutral upcycled ingredients portfolio include oat protein, sunflower meal, and gluten-free spent grain. The company also offers custom product formulation services that include the opportunity to work with a James Beard Award winner in the creation of upcycled solutions.
At ReGrained, the company's patented upcycling technology has been used to create ReGrained SuperGrain+, an economical and environmentally friendly grain powder rich in plant protein, dietary fiber, and probiotics. Created from de-sugared, sprouted ancient grains that were byproducts from beer production, its functionality and nutritional profile allow it to be used in many applications.
ReGrained has also rescued other food byproducts, including pressings from juice, and oats and almonds left over from plant-based milk production, to create co-developed products for global food brands. As a co-founder of the Upcycled Foods Association, ReGrained also offers product development services through its Upcycled Food Lab, which helps customers take products from concept to market.
To learn more about upcycling and other consumer trends, including flexitarianism, purpose-driven buying, and sugar reduction, attend "10 Trends Shaping What Consumers Choose, Buy and Eat," presented by the editors of Food Technology at 10:30 a.m. CT on Tuesday, July 20. The presentation will be followed by insights from Mike Kostyo, trendologist and senior managing editor at Datassential.
---
Register for FIRST to check out the other Supplier Suites to find solutions to your formulation, packaging, and technology challenges.