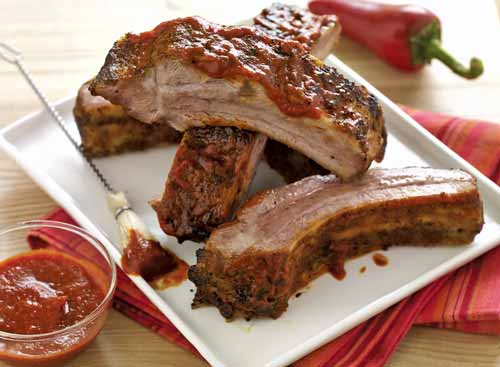 Whether frying bacon, making a sandwich, or grilling steak, meat-loving consumers have plenty of options for breakfast, lunch, and dinner. Ingredient manufacturers offer a number of solutions to reduce sodium in cured meats, keep bacterial growth in check in cold cuts, and add flavor to grilled, fried, stewed, and broiled meats with seasoning blends. Flavoring manufacturers, for instance, are developing meat and poultry flavorings to add savory, meaty, and umami tastes to soups, sauces, gravies, and more while culinary professionals are serving house-cured meats, ethnic dishes that present meat in different ways, and new cuts of meat. Even global influences are affecting the seasonings and preparation methods of these proteins.
Raid the Liquor Cabinet to Enhance Meat
Many people enjoy libations as they eat their meal, but creative chefs and product developers are using alcoholic beverages as ingredients in all sorts of recipes and applications, including meat and poultry. Spirits, wine, and beer can impart flavor, enhance other flavors in the finished food, tenderize meat, and make a sauce.
Bourbon is one of the spirits often used in sauces—think maple bourbon barbeque sauce, for example—and in combination with other ingredients to form a braising liquid. However, because the demand for bourbon has outpaced the supply, other spirits are filling the void in culinary applications, explains Barbara Zatto, director of cuisine and sales manager west for Mizkan Americas Inc., Mt. Prospect, Ill. (www.mizkan.com). Whiskey is one of the spirits filling the gap, but because it has a sharper taste than bourbon and is not as smooth, it needs to be cooked for a longer time or enhanced with ingredients like roasted tomato, apricot or peach preserves, or dried fruits like raisins, cranberries, and dates that can add a natural sweetness, says Zatto. The sweeter flavors of rum and tequila make them great options for sauces and marinades. "When you grill a product that has been marinated in a rum-based marinade, you get the sweetness, the char from the caramelization of the sugars in the alcohol, and a bit of oak flavor because rum is aged in oak barrels," says Zatto. Tequila will provide an agave flavor that can be enhanced with a little acid in the sauce or marinade, she adds, while heat from chilies can downplay the sweetness and fruit can heighten it. Mizkan's denatured spirits are formulated to be simmered with the food, marinade, and sauce to develop the flavor of the spirit ingredients and enhance the flavor of the food. The line includes dark and light rums, tequila, French brandy, vodka, Kentucky bourbon, Kentucky straight whiskey, and nonalcoholic triple sec.
Seasonings Add Global Flair
This summer, the food technologists at Wixon Inc., St. Francis, Wis. (www.wixon.com), were busy developing a number of seasoning blends, marinades, and rubs to bring smoke flavors, vegetable notes, spicy bite, and more to steaks, chops, wings, and other meat and poultry applications.
Its latest developments include two that play into the growing interest in global cuisines. Asian Delight Sesame Marinade combines toasted sesame, garlic, and ginger with soy sauce, red chili peppers, and chopped green onion, and Indian Bazaar Cardamom Rub gives poultry warm, spicy flavors of cardamom, cinnamon, clove, garlic, and ginger.
Sauces and seasonings continue to become more sophisticated as product developers and culinary professionals are drawing on regional American influences and global cuisines to create new flavor sensations. Four Alarm Buffalo Sauce gives wings the balance of heat from Tabasco® with the umami and fresh tastes of tomato. Combining the deep spicy notes of mole with the fruitiness of goji berries in a creamy Goji Berry Mole Sauce can bring an interesting flavor complexity to meat and poultry. For chicken wing and other chicken products, Wixon developed Kickin' Bourbon Wing Seasoning, Korean BBQ Wing Seasoning, and Maple Bourbon Wing Seasoning, blends that feature sweet-savory flavors of ingredients like honey and chili pepper and highlight the trendy use of distilled spirits.
--- PAGE BREAK ---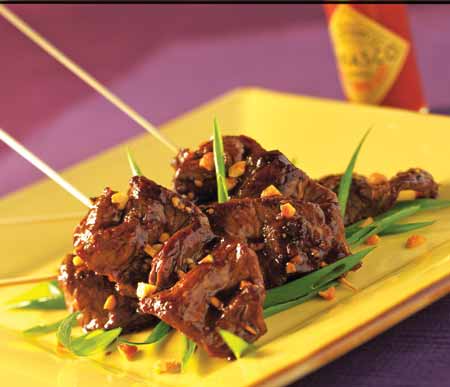 Sauces Add Taste-Tempting Excitement
Tabasco® Brand Original Pepper Sauce when used in combination with other ingredients provides "a turbocharged, three-dimensional taste experience," says Judson McLester, executive chef and ingredient sales manager at McIlhenny Co. and Tabasco Brand Products, Avery Island, La. (www.tabascoingredients.com). A marinade formulated with Tabasco Brand Original Pepper Sauce, low-sodium soy sauce, ketchup, and cider vinegar for chicken helps to break down the chicken skin to enhance the crispness of it and provide color, aroma, and distinctive taste to the skin and the layer of meat right underneath the skin, adds McLester. Another function of the Tabasco Brand Original Pepper Sauce in an application like this, he says, is that the amounts of the other ingredients in the recipe can be reduced because the sauce contributes sweetness, sodium perception, heat, and its distinctive aged acid taste.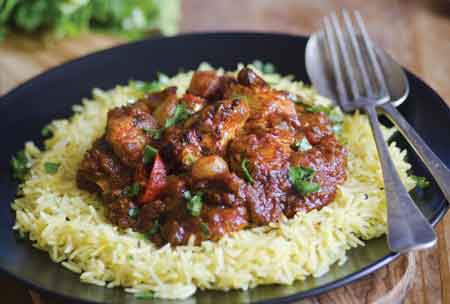 In addition to the Tabasco Brand Original Pepper Sauce, the company features a wide range of sauces with varying heat levels and tastes like Sweet & Spicy, Buffalo Style, Green Pepper, Garlic Pepper, Chipotle, and Habanero, and also offers Tabasco Brand Soy Sauce, Garlic Grilling/Marinating Sauce, Steak Sauce, Worcestershire Sauce, Caribbean Style Steak Sauce, BBQ Sauce, and Teriyaki Sauce. The variety gives product developers, culinary professionals, and home cooks ways to incorporate flavor and enhance steak and other cuts of beef, chicken, pork, hamburger, and more prepared by grilling, braising, stewing, broiling, and frying. Some of the options like the Garlic Pepper Sauce, Sweet & Spicy Sauce, and Teriyaki Sauce bring a different depth of flavor to meat and poultry dishes popular in Asian cuisine.
Millennials Seek Convenience in Meat Products
"Although U.S. meat consumption has been on the decline due to health concerns related to red meat and economic downturn, Packaged Facts estimated that retail sales of meat and poultry products topped $85 billion in 2012, up from nearly $73 billion in 2008," states Jean Shieh, marketing manager, savory flavors at Sensient Flavors, Hoffman Estates, Ill. (www.sensient.com). "The same report projected sales of meat and poultry products to grow to $98.3 billion by 2017."
One of the drivers for the sales increase is a shift in consumer demographics, particularly among Millennials who are looking for convenience, which has boosted the growth in value-added products such as pre-cooked meats, marinated or ready-to-cook meat and poultry products, or "just add protein" products, says Shieh. "The demand changes [the] meat and poultry product mix and encourages development of new marinades, simmer sauces, and packaging designed for younger, smaller households." Sensient Flavors' Simmer Sauces are a way to produce meals with "home-cooked" taste in a short period of time, and the company offers meal suggestions made with the sauces. Slow-cook pork in Apple Cider Simmer Sauce made with Walla Walla onion, pork drippings, and Jonathan apple flavorings. Fire-Roasted Tomato Simmer Sauce, a smoky, roasted tomato sauce formulated with sautéed garlic flavor and a blend of spices, is a perfect match for Italian sausage and peppers. Beef & Mushroom Simmer Sauce adds beef pot roast and porcini mushroom flavors to slow-cooked beef tips. Chicken pairs well with the dairy and cheese notes enhanced by Sensirome® Ultra Dairy, DairyBoost ™ Fresh Cream, and DairyBoost Browned Parmesan in Creamy Basil Parmesan Simmer Sauce. Finally, it is easy to prepare chicken marsala in Marsala Simmer Sauce made with Savory Mate® Poultry Plus.
The interest in global foods continues to affect food product development, including marinated, ready-to-cook, pre-cooked, and processed meat and poultry categories. "The growing ethnic population helps drive the development of many meat products with a new range of flavors and formats," explains Shieh. "Hispanic inspirations and Asian influences resulted in products such as fajitas steak strips, tequila lime chicken wings, southeast Asian marinades with Thai basil flavor or ginger flavor, and Korean BBQ–flavored beef jerky." The company's chili pepper flavorings span a range of chili peppers, including guajillo, jalapeño, pickled jalapeño, chipotle, aji Amarillo, peri-peri, and ghost chili for use in traditional Southeast Asian, African, Caribbean, and Mexican cuisines. Sensient's line of Asian flavors draws on popular foods from Southeast Asia and includes red curry, coconut, Thai basil, galangal, kaffir lime extract, and lemongrass.
--- PAGE BREAK ---
Heating Things Up
With 63% of consumers saying they eat spicy foods at least once a week, one out of four consumers eating spicy foods more often than they did one year ago, and one out of two consumers agreeing that foods taste better with some level of heat, according to an online survey conducted by Kalsec Inc., product developers can expect to develop more products with varying heat intensities to meet the demand.
Kalsec, Kalamazoo, Mich. (www.kalsec.com), in June 2014 introduced Fusionary ™ Heat, a line of heat-delivery ingredients to bring varying dimensions of heat expression to foods, including meat and poultry. Fusionary Heat combines heat (pungency) with on-trend ingredients with taste elements like savory, sour, sweet, and tangy for a one-of-a-kind sensory experience. There are more than 10 combinations, some of which include Cardamom Citrus Heat, Sweet-Roasted Chipotle, Horseradish Citrus, and Tangy Sweet Ginger. There is even one called Heat Shiver that gives heat up front followed by a refreshing cooling sensation, and another called Indulgent Heat that imparts a rich, creamy flavor with subtle, extended heat.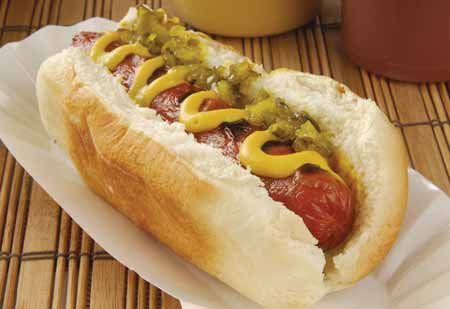 Reducing Sodium in Cured Meats
Salt adds flavor and helps to control pathogen growth in meat products. The calls by health officials for consumers to reduce their sodium intake have led some manufacturers of processed meat products to offer products with reduced sodium. As with many reduced-sodium applications, product developers cannot just remove some of the sodium from the formulation and leave it at that. Water binding capacity is reduced and yield loss during cooking can be significant when sodium is reduced in meat products. Jungbunzlauer, Newton Center, Mass. (www.jungbunzlauer.com), offers several ingredients that can help reduce sodium in meat products without changing the taste and texture that consumers expect.
The ingredients are part of Jungbunzlauer's HealthyChoices ® ingredient options and were showcased in a pig-in-a-blanket product concept during the 2014 IFT Food Expo. Cured meat contributes to an excessive intake of sodium and sub4salt ® cure can reduce sodium by up to 35% through a 1:1 replacement of standard nitrite curing salt. The ingredient is made from sodium chloride, potassium chloride, sodium gluconate, and sodium nitrite. The mini hot dogs in the product concept also contained potassium lactate in place of sodium lactate and sodium gluconate, which functioned as a cost-effective stabilizer that reduced phosphates without affecting the taste, texture, and shelf life of the meat, according to the company. The combination of the three ingredients in the finished product concept reduced sodium by 47% and phosphates by 40%.
From Asian Condiment to Versatile Ingredient
Consumers may think of soy sauce as a condiment most often used in some Asian cuisines. But soy sauce is quite a versatile ingredient, with uses including flavor enhancer and marinade base for meat, remarks Joe Leslie, national industrial sales manager at Kikkoman Sales USA Inc., San Francisco, Calif. (www.kikkomanusa.com/foodmanufacturers). "Marinades like soy sauce and teriyaki influence the flavor of the Maillard reaction by breaking down the proteins on the outside of the meat. This allows marinade flavors to seep into the meat during cooking. The overall effect is enhanced depth and richness, with a well-balanced flavor profile that is neither Asian nor soy sauce, but synergistic with traditional meat flavors."
Other benefits soy sauce brings to meat and poultry applications are that it helps preserve meat during refrigerated and frozen storage by reducing lipid oxidation and improves the texture of meat and poultry when used in a brine solution, adds Leslie. He points out some specific applications where soy sauce ingredients contribute various functions. These include bacon and other cured meats, where soy sauce adds color, balances sweet and smoke flavors, contributes salt for curing, and adds natural preservatives; beef, where it contributes savory flavor and aroma, adds color, and helps blend the flavors of the spices from seasoning blends or marinades; jerky, where it enhances meaty flavors, contributes color, contributes salt for curing, and enhances or replaces preservatives; and chicken, where it enhances aroma, contributes savory flavor, and helps blend spice flavors.
Kikkoman offers a range of soy sauce ingredients to help manufacturers enhance the flavor, texture, aroma, and more of meat and poultry. Kikkoman Premium Soy Sauce (PTN) has a stronger flavor than the original Kikkoman Soy Sauce, while Kikkoman Premium Less Sodium Soy Sauce (PTN-LS) allows for sodium reduction in formulations by up to 50%. Gluten-free sauces and marinades are possible with Kikkoman Gluten-Free Soy Sauce. For lighter-colored applications, product developers can use Kikkoman Clear Soy Sauce (PK-56). Granulated soy sauce is easily dissolved, and powdered soy sauce blend well into rubs and dry seasoning blends.
--- PAGE BREAK ---
Stable Casings for Better Sausage Products
A new range of alginate casings promises to add function and stability to sausages produced using co-extrusion technology. DuPont Nutrition & Health, New Century, Kan. (www.danisco.com), recently introduced Grindsted ® Meatline 7000 stabilizer system range of alginates that are said to eliminate issues with splits and tears of casings during stuffing, hanging, drying, smoking, and packaging. The alginate casings work especially well with co-extrusion technology, which involves the casing simultaneously applied as a coating while the filling is extruded in sausage form, according to the company. The alginate systems in the Grindsted Meatline 7000 line produce a coating that quickly transforms into a strong, elastic film that remains stable throughout the finished sausage product's shelf life. The casings can be used on all types of sausages—from dry and semi-fermented to fresh and cooked—as well as sausage diameters from 6 to 32 mm.
Cherry Powder Brings Function to Cured Meat
Capitalizing on the reducing and antioxidant properties of organic acids in acerola cherries, Naturex, Avignon, France (www.naturex.com), developed Acerola Cherry 17 cherry powder for use as a naturally derived curing enhancer, color stabilizer, and an alternative to sodium erythorbate.
"Sodium erythorbate does not provide the curing, but basically functions as a reductant that improves the efficiency of the reaction of the actual curing agent—the nitrite source—with the meat," says Baptiste Demur, business manager at Naturex. "It speeds up the release of nitric oxide within the meat, accelerating the curing process and lowering residual nitrite levels. It also enhances color stability over the shelf-life of the meat product. With its high levels of naturally occurring organic acids, our Acerola Cherry 17 serves the same functions while allowing for a cleaner labeling." In non-cured raw meat products like ground meat or fresh sausage, the ingredient can protect myoglobin and extend color stability, he adds.
The company's Acerola Cherry 17 debuted at the 2014 IFT Food Expo along with two other naturally derived antioxidant ingredients. XtraBlend ® RA, a blend of acerola cherry extract and rosemary extract, is said to protect against fat oxidation and color fading. "The development of this innovative blend is the result of Naturex's extensive expertise in rosemary-based antioxidants and of recent findings on the food preservation properties of acerola cherries," remarks Demur. The other recently released ingredient, Acerola Cherry 36 powder, contains 36–38% naturally occurring vitamin C and is not formulated with carrier compounds.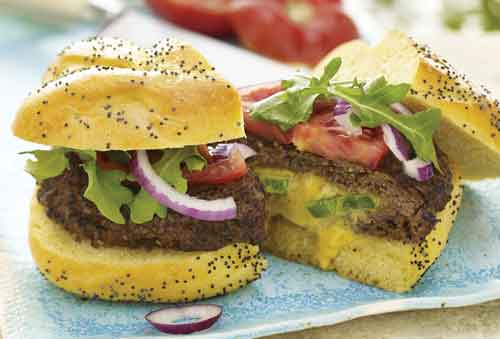 Global Influences Enhance Grilled Meat
Barbeque and grilling are going global with hot and flavorful chilies, meats and marinades with Brazilian-cuisine flair, and fragrant spices popular in India, according to the McCormick ® Grill Mates ® & Lawry's® Flavor Forecast ® 2014: Grilling Edition from McCormick & Co., Sparks, Md. (www.mccormick.com).
Several themes that are driving grilling and barbeque, as named by the food technologists and culinary professionals who produced the report, include Brazilian BBQ, where grillers are marinating various cuts of meat in flavorful blends and skewering them before putting them on the grill; Fired Up Chilies, which encompasses chili-stuffed burgers, sriracha BBQ sauces, and grilled chilies as burger toppings; and Indian Expedition: Backyard Style, which explores the use of ingredients like curry powders, garam masala, and more. The report even explains how the flavors and ingredients of Mexican cuisine can add excitement to grilled meat and poultry with smoky chipotle peppers, fresh herbs, and citrus.
--- PAGE BREAK ---
Boosting Protein Content
Developing new uses for chicken ingredients is something that International Dehydrated Foods Inc., Springfield, Mo. (www.idf.com), promotes. During the 2014 SupplySide West, the company highlighted its ARC ™ Concentrated Protein Chicken Powder ingredient line, which consists of highly digestible protein used to supplement protein in pasta, soup, extruded snacks, and more. Representatives from the company distributed samples of Protein Puffs made with one of the chicken powders from the line. The company first developed ARC 70 Concentrated Protein Chicken Powder and has now developed other chicken powders in the line that have higher protein concentrations. In addition to focusing on the ARC line, the company also highlighted its functional chicken broth by reporting that preliminary tests have shown that the broth has anti-inflammatory properties and may help maintain healthy joints.
Controlling Listeria Growth with Vinegar
Corbion, Lenexa, Kan., (www.corbion.com), through its Corbion Purac division, introduced two vinegar ingredients to inhibit Listeria monocytogenes growth and extend shelf life in fresh and ready-to-eat meat and poultry products.
Verdad ® N8 and Verdad N9, which Corbion Purac launched at the 2014 IFT Food Expo, are produced by the fermentation of corn sugar with specifically selected food cultures. The Verdad vinegars have their own specific function in addition to inhibiting Listeria growth for up to 100 days, controlling the growth of a range of spoilage organisms, and extending shelf life. Verdad N8 provides a balanced flavor, making it useful in flavor-sensitive products while Verdad N9 is free of sodium and is the lowest use level liquid vinegar on the market, according to the company. Both ingredients are liquid. They can be labeled as "vinegar," which gives food manufacturers label-friendly food preservative options.
The ingredients join two others in the line of Verdad vinegars. Verdad N5 and Verdad Powder N6 contain white distilled vinegar and are produced by fermentation using food cultures. Both have been shown to be effective at inhibiting Listeria growth and both impart a slight, mild vinegar taste. Like the Verdad N8 and N9 ingredients, these are labeled as "vinegar."
Chicken's Popularity Booms
Newly Weds Foods Inc., Chicago, Ill. (www.newlywedsfoods.com), manufactures a number of ingredients for meat and poultry applications, including seasoning and ingredient systems, antioxidants, antimicrobials, binders, cures, glazes, and marinades, and its Kitchencounters™ program addresses trends related to meat and poultry applications and ingredients used in them. In the Summer 2014 edition of Kitchencounters Trend E-book, the company reports that chicken is the favorite protein among consumers, citing the adaptability of chicken in pairing with a wide range of ingredients and global cuisines. For example, the report points out that chicken gives chefs the chance to highlight glazes, marinades, sauces, dipping sauces, shake-on seasonings, global flavors, and cooking methods. Garlic, spicy, barbecue, teriyaki, and lemon are the most popular flavors paired with chicken. Consumers are also enjoying chicken-centric restaurants, which feature fried chicken, chicken sandwiches, and roasted or grilled whole and half chicken and promote the chicken as being free-range, local, cage-free, antibiotic-free, or hormone-free.
Kitchencounters is a new global multimedia culinary program that links all of the Newly Weds Foods culinary centers around the world, allowing Newly Weds Foods product developers and culinary professionals to have access to the latest culinary trends in these regions and to collaborate with customers in their own locations via real-time video conferencing.
--- PAGE BREAK ---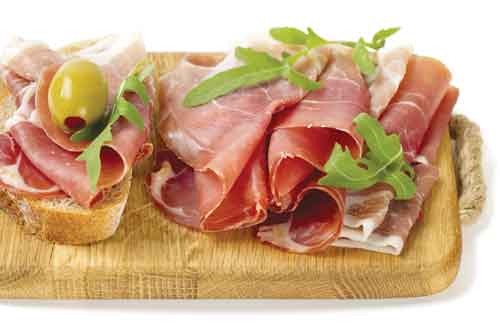 Naturally Derived Options for Meat Applications
Food manufacturers are concerned with the safety of their food products, but they also need to address consumer health concerns and their demands for simpler ingredient labels. In a side-by-side comparison of ingredient legends for deli-style turkey breast, consumers preferred the shorter list of ingredients that featured propionic acid (57%) versus the longer list that included sodium lactate/sodium diacetate (43%) as the active ingredient for controlling Listeria monocytogenes, according to a study conducted by Harris Poll on behalf of Kemin, Des Moines, Iowa (www.kemin.com).
Other research conducted by Kemin found that 81% of shoppers purchase meat or meat products from the refrigerated section, and that as the ready-to-eat meat and poultry market grows, manufacturers need to provide safe products with short, easy-to-read labels, reports Brittany Bailey, product manager for the Food Technologies Division at Kemin, in a company press release.
Ingredient solutions that Kemin offers to meet these demands include BactoCEASE ™ propionic acid–based antimicrobial system and Fortium® line of naturally derived plant extracts and antioxidants of rosemary and green tea. The BactoCEASE ingredient helps to control the growth of Listeria, reduce microbial spoilage, extend shelf life, and increase the safety of ready-to-eat meat and poultry products, according to the company. An additional benefit of the ingredient is that manufacturers use less of it but still get the same effectiveness as conventional antimicrobials. Bailey explains that because the ingredient is applied at 10 times less the application rate than traditional lactates, manufacturers can reduce the amount of preservatives while maintaining product quality and meeting consumer demands.
The Fortium rosemary and green tea extracts and antioxidants can help to maintain the color and improve the oxidative stability in raw ground meat like beef and pork. This is important, as the appearance and color of raw meat influences consumers' purchasing decisions. The ingredients are said to have no negative effects on the flavor of the meat after cooking. They also are naturally derived alternatives to synthetic antioxidants such as BHA, BHT, and TBHQ.
Flavors Capture Nuances of Grill Methods
Using patented technologies has allowed Kraft Food Ingredients, Memphis, Tenn. (www.kraftfoodingredients.com), to replicate popular grilling techniques in its Natural Grill Flavors ® ingredient line.
Flavorings in the Grill Flavors category replicate the flavor of rapid gas grilling and have options to provide cost optimization to formulations. High-heat charred grilling effects are captured in the CharGrill Flavors. Specifically, these give foods an ashy charcoal flavor with savory, roasted, and smoky notes. Backyard Grill Flavors provide the flavor of reduced charcoals that include browned, fried, fatty, and slightly sweet elements created by slow, covered outdoor grills. Mesquite and Hickory Grill Flavors gives foods aromatic, cured, smoky, and ashy flavors characteristic of outdoor grilling over wood chips.
Next month's Ingredients section will review developments in encapsulated ingredients.
--- PAGE BREAK ---
---
Two Takes on a Brazilian Favorite
The hearty black bean stew feijoada is a traditional dish in Brazil. Various cuts of beef, smoked and salted pork, and sausage are included in the stew along with various vegetables. For the 2014 IFT Food Expo, Bell Flavors & Fragrances Inc., Northbrook, Ill. (www.bellff.com), and Innova Flavors, Lombard, Ill. (www.innovaflavors.com), each created versions of feijoada product concepts to highlight their meat flavorings. The Feijoada Chili Cheese Nachos from Bell used smoke and roast pork flavors to give the ground beef and shredded pork slow-cooked and smoked meat flavors. The chili also featured an umami flavor to round out the meaty, savory profile. Innova Flavors formulated its feijoada with Portuguese Style Linguica Flavor, a smoked pork sausage flavor with garlic and paprika notes, and Spanish Style Chorizo Flavor.
---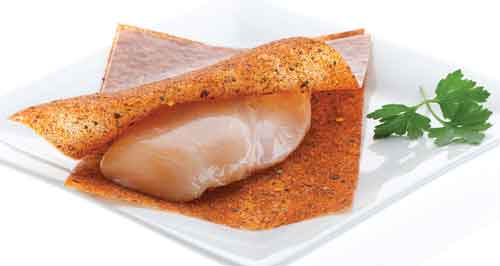 Packaging Flavor for Consistent Results
"We like to say that at Flavorseal we package flavor," says Chris Carroll, chief executive officer of Flavorseal, Avon, Ohio (www.flavorseal.com). The company packages flavor through its Seasoning Transfer Technology, specifically with its seasoning sheets, casings, transfer netting, and roasting bags. Liquid sugar is converted into a type of adhesive, and the company's technologists calibrate a precise amount of the adhesive onto the medium (bag, parchment paper, plastic). A spice blend is then applied to the liquid sugar adhesive using a combination of temperature and humidity to cure it. Carroll explains that heat is not used in the process as it would release oleoresins from the spices, lessening the flavor and aroma impact. The spice transfer takes place when the spices come into contact with the moisture on meat or poultry. The benefits of using products like the seasoning sheets and roasting bags are consistent application of the seasonings, less waste, and a savings of time, he adds.
The spice and seasoning blends can be customized to customers' specifications, and the Flavorseal culinary team offers expertise to customers who want to understand the changing food and flavor trends that drive consumers' purchases. You would probably never think of the fashion and food industries as having anything in common, but Carroll points out one big similarity, and that is that trends in fashion and trends in food flavors are constantly changing. Much like fashion trends that change over time, flavor trends shift over time, which means product developers need to be attuned to the latest so that their products reach consumers at the right moment so as to capitalize on the flavor trend. "We are working on new blends and new flavor profiles," says Carroll. "We're pushing the envelope. We want innovation to be in our customers' hands, and we want it to be meaningful and really have an impact on their business."
---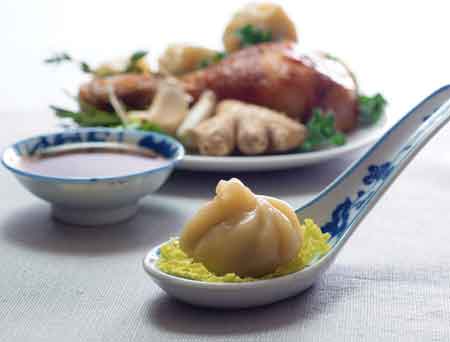 Ingredient Roundup
Looking for more ingredient solutions for meat and poultry applications? Consider the following options for improvements and enhancements.
• First came umami, the taste most closely associated with "yummy" or "savory" sensations. Now, Ajinomoto North America Inc., Arlington Heights, Ill. (www.ajiusafood.com), is highlighting kokumi, a taste discovered by researchers at the company. The taste is difficult to describe, but some researchers agree that it characterizes "richness." At the 2014 IFT Food Expo, the company featured chicken broth made with Kokumi Type Yeast Extract, which the company reports enhances the complexity of the chicken flavor of the broth by delivering richness for a flavor that lasts longer.
• Bio Springer, Milwaukee, Wis. (www.biospringer-na.com), promoted two of its yeast extracts from its Springer ® 2000 range for salt reduction and MSG replacement in meat-based products at the 2014 IFT Food Expo. Springer 2016 allowed for a 30% sodium reduction in chicken broth and Springer 2020 replaced MSG in chicken broth. Both ingredients helped to intensify chicken and brothy tastes in the broth and are rich in the 5' nucleotides, 5'IMP (inosinate), and 5'GMP (guanylate), which have flavor-enhancing properties.
• The gas that spoilage bacteria produce during their metabolism can cause pores in cooked ham and cooked whole muscle products. SafePro® ImPorous meat culture from Chr. Hansen, Hoersholm, Denmark (www.chr-hansen.com), is said to limit the formation of the pores in the meat products without affecting quality.
• A steamed dumpling filled with chicken adobo soup brings snacking on-the-go to new levels. The Shanghai Soup Dumpling product concept from the 2014 Innovation Roadshow® by David Michael & Co., Philadelphia, Pa. (www.dmflavors.com), featured a soup made with DM Choice® Natural Flavor "Roasted Chicken Type" Powder and included right inside of the steamed dumpling.
• The e(Lm)inate® line of antimicrobial blends from Hawkins Inc., Roseville, Minn. (www.hawkinschemical.com/groups/food-ingredients), combines ingredients like potassium lactate, potassium acetate, sodium diacetate, potassium diacetate, potassium propionate, sodium propionate, and vinegar to help control Listeria. The company promotes the ingredients for their ability to effectively suppress Listeria growth at lower levels.
• ICL Food Specialties, St. Louis, Mo. (www.iclfood.com), offers ingredients and ingredient systems for protein extraction/emulsification, color stability, purge protection, flavor retention, and texture enhancement of meat and poultry applications. It also features ingredients to enhance breadings and coatings and provide function in reduced-sodium products.
• Many product developers are looking for naturally derived meat-based ingredients to help them reduce costs and improve attributes of finished products. Proliant Meat Ingredients, Ankeny, Iowa (www.proliantmeatingredients.com), developed a line of functional proteins such as Natural Dehydrated Turkey Broth and Natural Dehydrated Chicken Broth to help improve purge, texture, and sliceability of fresh and processed turkey and chicken products while addressing the bottom line.
• The proprietary line of Meat Plus+ flavoring systems from Savoury Systems International Inc., Branchburg, N.J. (www.savourysystems.com), consists of single ingredients that can replace two or more in a formulation, helping food manufacturers save production time while providing desired mouthfeel and savory tastes to food products. The ingredients combine meat ingredients like broth powder, extracts, and fats with yeast extract and HVPs.
• The Meatshure ® line of encapsulated acidulants, salts, and antioxidants from SensoryEffects, St. Louis, Mo. (www.sensoryeffects.com), can provide shelf life improvements, microbial safety, and consistent pH levels in meat applications through the timed release of the encapsulated ingredients.
---
www.ift.org
Members Only: Read more about meat and poultry products and ingredients online at www.ift.org. Type the keywords into the search box at the upper right side of the home page.

Karen Nachay,
Senior Associate Editor
[email protected]