Transparency drives consumer preference
If brand loyalty of consumers toward food products is not officially dead, it may indeed be on life support," notes Label Insight's Food Revolution Study, which found transparency to be a key reason consumers may choose one brand over another.
Ninety-four percent of respondents say that it is important to them that the brands and manufacturers they buy from are transparent about what is in their food and how it is made, and 37% say they would switch brands if another brand shared more detailed product information, according to the study, which surveyed more than 1,500 consumers to determine how they make food choices. In addition, 67% of consumers believe it is the brand or manufacturer's responsibility to provide them with this information, and the study authors note that manufacturers have an opportunity to take back control of their messaging.
Since packaging real estate is limited, digital labeling can provide another medium for giving consumers information, says Patrick Moorhead, Label Insight chief marketing officer. "Additionally, enhancing brand websites, brand mobile apps, and the way that products are displayed on e-commerce retailers with accurate and complete product data is another way to ensure consumers are getting a full, clear picture of what's in your product and how it's made," he says. "Achieving consistency across all of these digital touch points is not easy, but ultimately very valuable to both brands and consumers."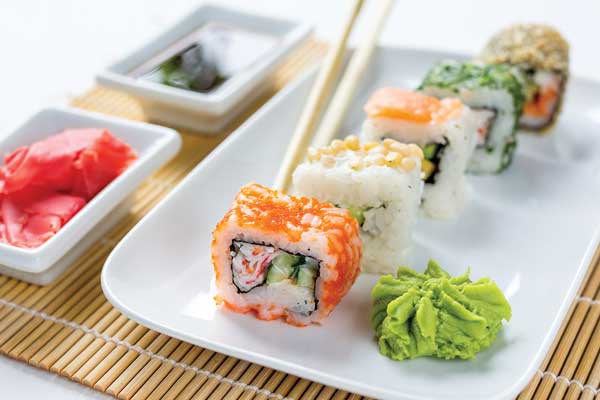 An alternative to wasabi
Wasabi, a spicy complement to sushi and other Japanese dishes, can be difficult to produce, but demand for the root is high. A recent Journal of Food Science study examined an alternative that can provide a similar spicy flavor and proposed a method to mass produce it.
Alpinia officinarum (AO), an herb in the ginger family popularly called "lesser galangal" or "smaller galanga," contains galangal acetate, which provides a wasabi-like taste. In this study, researchers isolated the compound and tested whether it remained after a variety of processes, including steam distilled essential oil; in this form, galangal acetate is absent due to thermal instability. To avoid thermal decomposition, the authors developed an integrated process involving cold ethyl acetate extraction that they believe can be used for mass producing AO, which they say may also offer better food safety qualities than wasabi.
Congress passes GM bill
In July, Congress passed a bill that created a new national standard for labeling food that contains genetically modified (GM) ingredients, which was signed into law by President Obama on July 29. This law supersedes the Vermont law and all subsequent state laws, preventing a patchwork of labeling laws.
The law allows companies to disclose GM ingredients via a QR code or website, though some consumer advocates say that customers should not have to scan packages to detect the presence of GM ingredients, says Creighton R. Magid, partner at law firm Dorsey & Whitney. They may be confusing to consumers, especially since QR codes can and are used to convey other kinds of information, according to food industry regulatory lawyers Claudia Lewis and Matt Poliner of Venerable LLP, who add that companies must maintain a delicate balance between ensuring compliance and appealing to consumers.
In contrast with Vermont's law, this law also exempts ingredients created from gene editing and "excludes from the definition of 'bioengineered food' animal products that might otherwise be labeled as GMO because the animal was fed genetically engineered feed," adds Magid. While companies that have already started labeling their products have an advantage in complying with the new law, Lewis and Poliner advise companies to stay abreast of ongoing discussions as the USDA works to nail down the specifics of the law; the agency has two years to develop the standard.
--- PAGE BREAK ---
Enhancing canola oil
Engineering canola with a microalgal polyketide synthase-like system can boost the health benefits of the resulting oil, according to a recent study that appeared in Nature Biotechnology. It has long been accepted that foods rich in docosahexaenoic acid (DHA) and eicosapentaenoic acid (EPA) are good for health, but their main source—marine fish—is not a sustainable way to supply these nutrients, according to Dave Dzisiak, commercial leader, grains and oils North America, for Dow AgroSciences. "Right now, fatty fish is really the only way to get DHA and EPA in the diet. Canola enhanced with these long-chain omega-3 fatty acids would allow manufacturers to sustainably source and incorporate them in a variety of foods consumers already know and like," he says.
Past research has incorporated EPA and DHA into land plants, but these have not been produced commercially. In this study, a synthase system made up of three multidomain polypeptides and an accessory enzyme was applied to canola seeds and was able to synthesize EPA and DHA without substantially altering plastidial fatty acid production or affecting seed yield. The canola oil processed from field-grown grain contains 3.7% DHA and 0.7% EPA, and it can provide more than 600 milligrams of omega-3 long-chain polyunsaturated fatty acids in a 14-gram serving.
"According to the International Food Information Council 2016 Food and Health Survey, 37% [of consumers] are specifically trying to eat more omega-3 fatty acids, but one-third also say knowing what foods contain these heart-healthy fats is a barrier to consuming more. DHA-enriched canola oil would help manufacturers more easily address this consumer demand and confusion," says Dzisiak.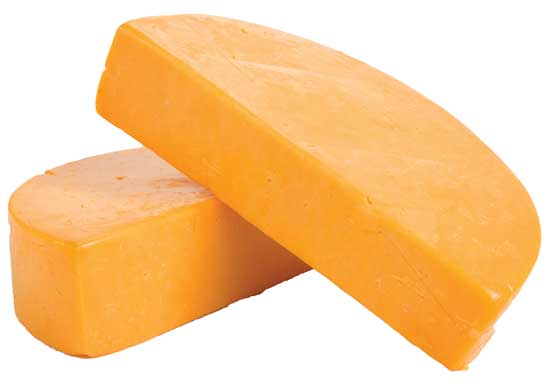 Adding carrageenan to Colby
Carrageenan can be added to raw milk during the production of low-fat cheeses to boost their moisture content and improve their functional properties, according to a study that appeared in the Journal of Food Science.
In this study, k-carrageenan, ι-carrageenan, and λ-carrageenan were added to milk during the production of low-fat Colby cheese, and researchers monitored the effects on the physiochemical and functional properties of the cheese during ripening. They found that k-carrageenan had no significant effect on the cheese, but the addition of 0.3 grams/kilograms ι-carrageenan and 0.3 grams/kilograms λ-carrageenan improved the textural and rheological properties of low-fat cheese by increasing the content of bound and expressible moisture and by interfering with casein crosslinking, which increases the moisture in the nonfat substance and the actual yield.
---
News Bites
• Professional member Anton Angelich, group vice-president of marketing for Virginia Dare, received the 2016 Award of Merit from McGill University, which is presented in acknowledgement of a lifetime contribution of exceptional leadership and service to the university.
• Arla Foods Ingredients opened a new hydrolysates factory in Nr. Vium, Denmark.
• Axiom Foods' Oryzatein organic brown rice protein ingredient was granted the Food & Drug Administration's first generally recognized as safe classification for any rice protein.
• IFT professional member Diane Barrett, extension specialist emirata at University of California, Davis, received a 2016 distinguished service award for outstanding research from the University of California Division of Agriculture and Natural Resources.
• Bell Flavors & Fragrances, Edlong, and FONA International were recognized as some of Chicago's 2016 Best and Brightest Companies to Work For by the National Assoc. for Business Resources.
• Cargill agreed to acquire Five Star Custom Foods, which specializes in cooked protein products and custom prepared soups and sauces.
• Tracy Cesario, director of corporate communications at FONA International, was appointed to the communications board of the International Organization of the Flavor Industry.
• Danone announced it would acquire WhiteWave in a deal valued at more than $10 billion.
• GNT Group recently started construction on an additional spirulina plant at its headquarters in Mierlo, the Netherlands.
• Healthy Food Ingredients agreed to purchase Heartland Flax, a leading manufacturer of flax and flax oil.
• Gores Holdings will buy Hostess Brands, the maker of Hostess Twinkies, Ding Dongs, and CupCakes.
• Stabilizer company Hydrosol announced plans to expand its production capacity in Germany.
• Mérieux NutriSciences acquired Lactolab, expanding its dairy testing capabilities and services in South Africa.
• MGP completed a British Retail Consortium (BRC) audit, achieving an "AA" rating for the company's wheat protein and starch facility in Atchison, Kan.
• NSF International opened an office in Guayas, Ecuador.
• Olam Spices & Vegetable Ingredients announced it had received non-GM and gluten-free certification.
• Oregon Cherry Growers announced its certification as a B Corporation by B Lab, which recognizes for-profit companies for their standards of social and environmental performance, accountability, and transparency.
• RIMFROST AS obtained regulatory approval for the European market.
• The Robert Mondavi Institute awarded travel grants to University of California, Davis, student members Yamile Mennah-Govela, Tian Tian, and Tong Xu.
• IFT member Josip Simunovic became a research professor at North Carolina State University in the Dept. of Food, Bioprocessing, and Nutrition Sciences.
• Josh Vernoski, regulatory affairs manager for FONA International, won the Flavor and Extract Manufacturers Assoc.'s inaugural Emerging Leader Award.
• Watson passed its BRC certification and earned an "AA" rating.
• The University of Wisconsin–Madison Hancock Agricultural Research Station celebrated its 100th anniversary on July 28.

Melanie Zanoza Bartelme, Associate Editor
[email protected]