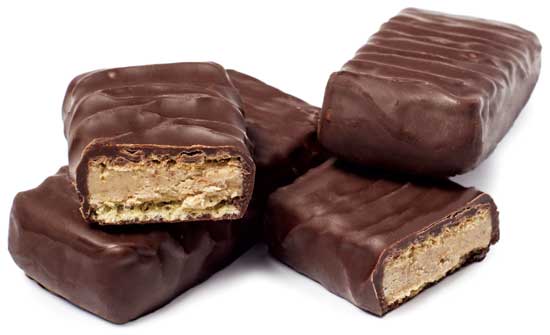 Consumers know that dietary fiber is important for health, but many adults are not meeting the recommended 28 g/day. With benefits in the areas of blood sugar management, digestion, weight management, and mineral absorption, fiber has an important role in overall wellness. Gopinath et al. (2016) even suggested that increasing the intake of fiber-rich foods could be a successful strategy in disease-free and fully functional aging. The researchers examined the relationship between dietary glycemic index and glycemic load, carbohydrate, sugar, and fiber intake (including fruits, vegetables, and breads/cereals fiber) and successful aging. A total of 1,609 adults aged 49 and older who were free of cancer, coronary artery disease, and stroke at baseline were followed for 10 years. Successful aging status was defined as the absence of disability, depressive symptoms, cognitive impairment, respiratory symptoms, and chronic diseases. The subjects in the highest quartile versus lowest quartile of total fiber intake had greater odds of aging successfully. Those who remained consistently below the median in consumption of fiber from bread/cereal and fruit compared with the rest of cohort were less likely to age successfully.
Here is a look at fiber ingredients that can help consumers increase their intake of dietary fiber.
Defining Fiber
Last year, the U.S. Food and Drug Administration (FDA) issued a new definition for dietary fiber, defining it as "non-digestible soluble and insoluble carbohydrates (with three or more monomeric units) and lignin that are intrinsic and intact in plants; isolated or synthetic non-digestible carbohydrates (with three or more monomeric units) determined by the FDA to have physiological effects that are beneficial to human health." Currently the FDA has identified seven types of isolated or synthetic non-digestible carbohydrates that meet the new definition. They include beta-glucan soluble fiber, psyllium husk, cellulose, guar gum, pectin, locust bean gum, and hydroxypropylmethylcellulose. Companies with ingredients that did not make this list or meet the definition have filed citizen petitions with the FDA for approval. Some of these ingredients include chicory root inulin, resistant starch, and oligosaccharides. Information in the petitions includes data and research supporting the beneficial physiological effects of these ingredients. Companies with $10 million or more in annual sales must comply with fiber labeling requirements by July 2018, and those with less than $10 million in annual sales must comply by July 2019.
Dietary Fiber on Display
Regardless of the new definition, companies at this year's Engredea and Natural Products Expo West showcased their fiber ingredients that are supported by research to have beneficial physiological properties as well as functionality. For example, Cargill, Wayzata, Minn. (cargill.com), created a reduced-sugar vegan hazelnut spread with its Oliggo-Fiber chicory root fiber, which aided in sugar reduction. AIDP, City of Industry, Calif. (aidp.com), showcased PreticX prebiotic in a cranberry beverage. It is a non-GM corn-derived xylooligosaccharide. Ingredion, Westchester, Ill. (ingredion.us), served a reduced-sugar prebiotic cherry-beet juice containing NUTRAFLORA L95-S prebiotic fiber.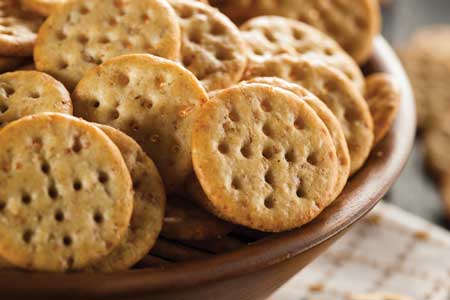 In October 2016, Ingredion launched VERSAFIBE dietary fiber ingredients for low cost-in-use fiber fortification. The corn-based insoluble resistant starches enable manufacturers to add fiber to foods with little to no impact on product texture, flavor, and color. VERSAFIBE 2470 and 1490 dietary fibers can deliver fiber and help reduce calories and carbohydrates in low-moisture applications such as breads, crackers, cookies, pastas, noodles, and extruded products. These are additions to Ingredion's portfolio of fibers, including HI-MAIZE resistant starch, NUTRAFLORA prebiotic soluble fiber for digestive support, and NUTRIOSE soluble fiber for satiety and weight management benefits.
The FDA in December 2016 approved a Qualified Health Claim petition for high-amylose maize resistant starch and reduced risk of type 2 diabetes. The qualified health claim petition was based on eight clinical trials that assessed the impact of HI-MAIZE high-amylose maize resistant starch on insulin sensitivity and other biomarkers. The resistant starch helps maintain healthy blood sugar levels and supports balanced energy by reducing the glycemic response to foods and improving carbohydrate metabolism. It is a white fiber that can be seamlessly incorporated into breads, baked goods, snacks, and pasta, where it replaces up to 20% of flour.
ADM Matsutani, Decatur, Ill. (fibersol.com), in January 2017 introduced Fibersol-DLQ, a corn syrup solid version of soluble corn fiber that offers approximately 75% soluble dietary fiber on a dry solids basis. Fibersol-DLQ, like its liquid counterpart Fibersol-LQ, has been specifically designed for customers who want their products to make a fiber claim, but do not require a higher percentage of fiber.
Fiberstar, River Falls, Wis. (fiberstar.net), has highlighted the functionality of its Citri-Fi 125 ingredient, a natural citrus fiber derived from the orange juicing process. Citri-Fi contains insoluble and soluble fiber. Last month, the company announced the winners of the Citri-Fi 125 Student Innovation Contest. First place went to the team from Oregon State University Seafood Research and Education Center, which used the citrus fiber ingredient as an effective fat blocker in fried seafood. Specifically, Citri-Fi 125 was used in a coating formulation to reduce oil pick-up, providing potential cost savings, as well as providing opportunities to reduce fat and calories. Second place went to the team from Surya University in Indonesia for creating a reduced-fat instant laksa paste. In this product concept, Citri-Fi 125 was used to reduce the amount of coconut milk used, resulting in cost savings and fat reduction. Third place went to the team from Washington State University for a Citri-Crunch Healthy Savory Extruded Pork Snack product concept. The citrus fiber helped reduce the oil uptake and improved the flavor by enhancing the umami flavor of monosodium glutamate.
--- PAGE BREAK ---
Fiber Research
In addition to ingredient developments, fiber suppliers continue to publish research supporting health benefits. Taiyo International, Minneapolis, Minn. (sunfiber.com), announced research that its soluble dietary fiber, Sunfiber, was found to improve the metabolic health of people who are glucose intolerant (Kapoor et al. 2016). Sunfiber is a partially hydrolyzed guar gum ingredient. The human clinical study noted benefits in hyperglycemia, cholesterol levels, inflammatory markers, and a decrease in waist circumference, particularly associated with abdominal fat, without any additional modifications to diet, exercise, or lifestyle. Twelve healthy subjects consumed 6 g of Sunfiber with each meal for 12 months. The researchers found that consuming the meals that included 6 g of the ingredient three times daily resulted in significantly reduced postprandial blood glucose levels; significantly reduced postprandial insulin and triglyceride levels; lowered LDL cholesterol and increased HDL cholesterol levels; reduced inflammatory markers, including C-reactive protein; and significantly reduced body mass index, particularly measurable in waist circumference.
In February 2016, Health Canada approved Taiyo's Sunfiber health claims for treating irritable bowel syndrome (IBS) and alleviating childhood constipation. Taiyo is also pursuing similar qualified health claims for IBS in the United States and Europe.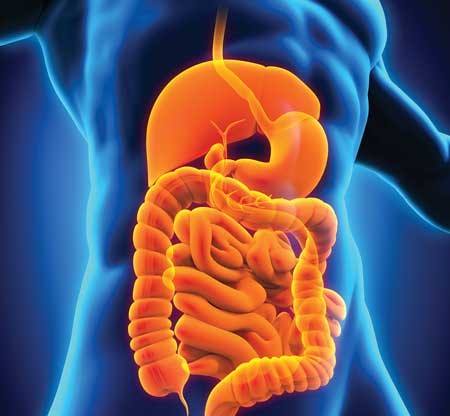 BENEO, Morris Plains, N.J. (beneo.com), recently published two studies showing further digestive health benefits (improving bowel regularity and softening stools) for its prebiotic chicory root fiber (BENEO 2017). Micka et al. (2016) showed that chicory root inulin improved bowel function in adults and contributed to improved digestive health. The clinical trial included 44 healthy, slightly constipated subjects. The subjects consumed a beverage that contained either 4 g of BENEO's Orafti Inulin chicory root fiber or a placebo three times a day (once with a breakfast meal, once with a lunch meal, and once with a dinner meal) over a 4-week period and after a 2-week run-in phase. The results showed that the prebiotic chicory inulin significantly improved stool frequency per week without resulting in gastrointestinal discomfort. Closa-Monasterolo et al. (2017) demonstrated that prebiotic chicory root fibers, inulin, and oligofructose supported digestive health by improving stool consistency, while at the same time being very well tolerated, in children between ages 2–5. The subjects received either 2 g of a combination of BENEO's Orafti Inulin and Oligofructose, or a placebo, incorporated into yogurt or fresh cheese, two times a day for a 6-week period.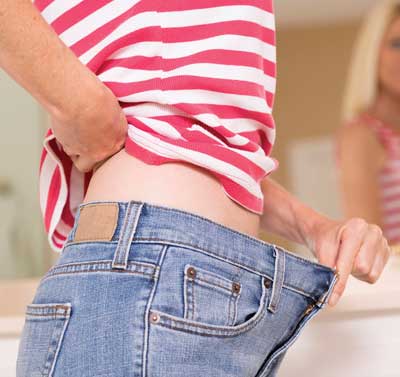 DuPont Nutrition & Health, Madison, Wis. (dupont.com), published research that found that Bifidobacterium lactis 420 probiotic alone or in combination with its prebiotic fiber, Litesse Ultra polydextrose, reduced body fat mass, trunk fat mass, waist circumference, and energy intake compared to a placebo (Stenman et al. 2016). The study was conducted in a population of 225 healthy adults and demonstrated that probiotic and synbiotic (fiber plus probiotic combination) seemed to control body fat mass, especially in the abdominal area in overweight adults.
MGP Ingredients, Atchison, Kan. (mgpingredients.com), announced results of an independent study conducted at South Dakota State University showing that its Fibersym RW resistant wheat starch reduced risk factors associated with metabolic syndrome (MGP Ingredients 2016). Such factors included high blood pressure, abdominal obesity, elevated fasting blood sugar, and high blood cholesterol and triglyceride levels. The 26-week study involved 20 subjects from two Hutterite colonies in eastern South Dakota who had signs of metabolic syndrome. The subjects consumed food products made with flour (control) or a 30%/70% blend of Fibersym RW and flour with no other dietary restrictions. The intervention was conducted in two 12-week sessions, with a two-week break to allow the researchers to switch the intervention and control groups so that each group served as its own control. After consuming Fibersym RW, the subjects had a lower percentage of body fat and trending lower waist circumference, along with reduced glycosylated hemoglobin and lower fasting blood glucose. The consumption of Fibersym RW also resulted in reduced total cholesterol, HDL cholesterol, and non-HDL cholesterol, as well as less pro-inflammatory molecules in the blood.
In November 2016, MGP Ingredients filed a citizen petition with the FDA asking the agency to further confirm the status of Fibersym RW and FiberRite RW resistant wheat starches as dietary fiber. While MGP's citizen petition is undergoing review, the current status of Fibersym RW, along with FiberRite RW, as accepted dietary fiber and recognized fiber-fortifying ingredients remains in place.
Nexira, Rouen, France (nexira.com), in November 2016 announced that the European Food Safety Authority (EFSA) approved its health claim for Fibregum for glycemia regulation. Fibregum is an acacia gum with a minimum guarantee of 90% dietary fiber. In order to bear the health claim, at least 30% of sugars should be replaced in foods or drinks by acacia gum. Through different evaluations, EFSA based its opinion on a scientific consensus that concluded that sugar replacement in foods and beverages by non-digestible carbohydrates induces a reduction of postprandial glycemia and insulinemia.
Next month's Nutraceuticals section will provide a preview of some of the ingredient suppliers exhibiting at IFT17 in Las Vegas, June 26–28.
---
www.ift.org
Members Only: Read more about fiber ingredients at ift.org. Type the keyword into the search box at the upper right side of the home page.

Linda Milo Ohr,
Contributing Editor
Denver, Colo.
[email protected]
References
BENEO. 2017. "Studies Show Further Digestive Health Benefits for BENEO's Chicory Fiber." Press release, Feb. 8. Beneo, Morris Plains, N.J. beneo.com.
Closa-Monasterolo, R., N. Ferre, G. Castillejo-DeVillasante, et al. 2016. "The Use of Inulin-type Fructans Improves Stool Consistency in Constipated Children. A Randomised Clinical Trial: Pilot Study." Inter. J. Food Sci. Nutr. doi: 10.1080/09637486.2016.1263605.
Gopinath, B., V. M. Flood, A. Kifley, J. C. Y. Louie, and P. Mitchell. 2016. "Association Between Carbohydrate Nutrition and Successful Aging Over 10 Years." J. Gerontol. A. Biol. Sci. Med. Sci. 71(10): 1335–1340.
Kapoor, M. P., N. Ishihara, and T. Okubo. 2016. "Soluble Dietary Fibre Partially Hydrolysed Guar Gum Markedly Impacts on Postprandial Hyperglycaemia, Hyperlipidaemia and Incretins Metabolic Hormones over Time in Healthy and Glucose Intolerant Subjects." J. Functional Foods. 24: 207–220.
MGP Ingredients. 2016. "MGP's Fibersym RW Reduces Risk Factors Associated with Metabolic Syndrome." Press release, Aug. 4. MGP Ingredients, Atchison, Kan. mgpingredients.com.
Micka A., A. Siepelmeyer, A. Holz, S. Theis, and C. Schon. 2017. "Effect of Consumption of Chicory Inulin on Bowel Function in Healthy Subjects with Constipation: a Randomized, Double-blind, Placebo-controlled Trial." Inter. J. Food Sci. Nutr. 68(1): 82–89.
Stenman, L. K., M. J. Lehtinen, N. Meland, et al. 2016. "Probiotic With or Without Fiber Controls Body Fat Mass, Associated With Serum Zonulin, in Overweight and Obese Adults—Randomized Controlled Trial." E. BioMed. 13: 190–200.