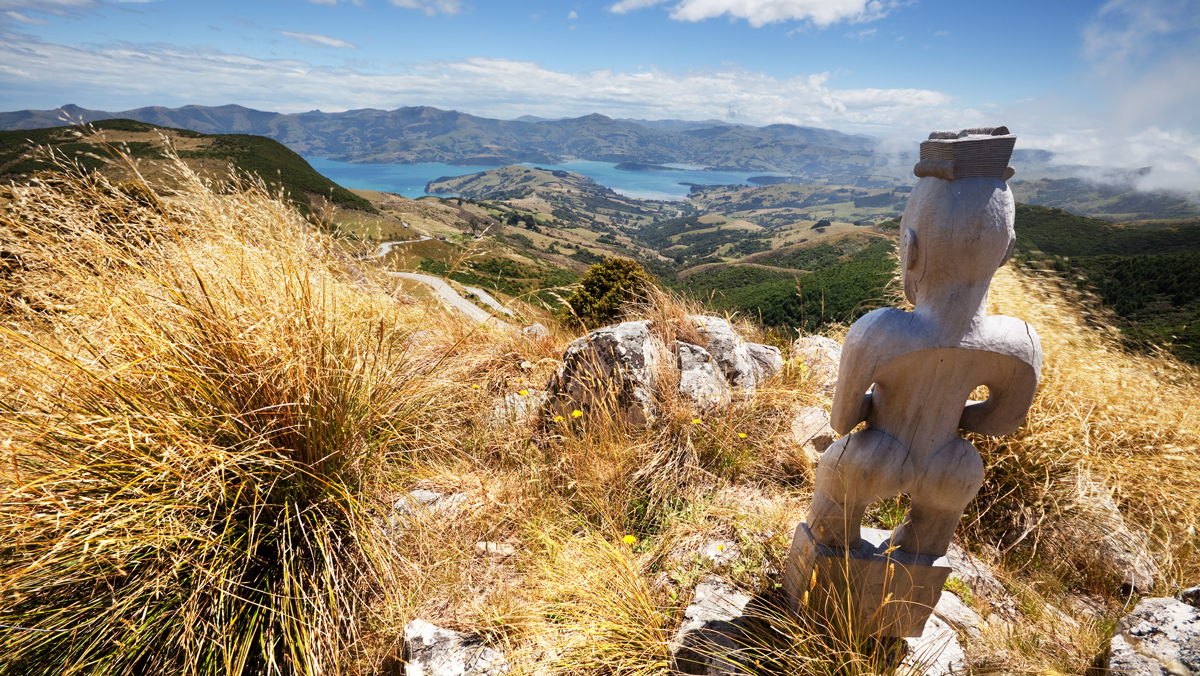 Indigenous knowledge, handed down through generations, articulates one's worldview and overall being. For the Māori of New Zealand, this is called mātauranga: a unique body of knowledge from a Māori worldview, which incorporates Māori traditional knowledge, language, practices, and culture.
And now, within New Zealand, mātauranga is being recognized as a core component across all science sectors, including Western priorities surrounding environmental, health, social, and economic impact. This commitment to link ancient knowledge with modern science is rooted in Vision Mātauranga, a government policy that in 2007 advocated for Māori to make distinctive contributions to research, science, and technology.
Vision Mātauranga "unlocks the science and innovation potential of Māori knowledge, resources, and people" and remains the guiding policy for the New Zealand Ministry of Business, Innovation and Employment. This policy is also a founding component for the 11 New Zealand National Science Challenges established in 2014.
This commitment is not without its challenges. The notion of bridging modern science with ancient traditions can be tense.
Recent controversy in New Zealand had a small number of academics note publicly that while "indigenous knowledge may play some role in the preservation of local practices and in management and policy"—it "falls far short of what can be defined as science itself." They also said mātauranga Māori should not be accepted as an equivalent to science, adding "it may help ... but it is not science."
The impact these controversies have on day-to-day relationships between the Māori and science can be long term, and the time required to mend and rebuild relationships can be devastating. Yet they have also provided a platform for collaboration to recognize the importance of mātauranga Māori within Western science. It is increasingly a mandatory requirement for funding applications to governmental and nongovernmental organizations to address how they are approaching and incorporating aspects of Vision Mātauranga into their proposals.
The National Science Challenge – High-Value Nutrition/Ko Ngā Kai Whai Painga is intentionally structured to include both a co-chair Māori role and Vision Mātauranga leader. The Challenge works with Māori business and taonga (treasured) Māori species and provides a central place for business, mātauranga, and science to work together.
Take for example, Atutahi, a lightly carbonated range of drinks created by Kiwi Kai Ltd. that uses Aotearoa New Zealand native leaf (Horopito, Kumarahou, and Kawakawa). Māori have used these leaves to enhance health or treat minor ailments for generations. It is only now, through projects such as this, that this knowledge is being recognized and brought together with new scientific methods to validate health outcomes and inform future innovation, regulatory systems, and the potential for growth of Māori-owned businesses. The project enables this company to combine mātauranga Māori practices with Western science to lead, create, and deliver high-value New Zealand native leaf–derived beverages.
Our commitment to bringing together indigenous knowledge and Western science manifests in other efforts, as well:
Developing Māori science and innovation capability through partnerships
Fostering connections between Māori, government, the science system, and industry to grow opportunities for Māori science and innovation
Supporting development of tribal-led research and development strategies
Collaborating with other agencies to develop whole-of-government approaches
Facilitating partnerships between Māori, researchers, and firms to enhance knowledge transfer and business success.
Ours is just one specific example of bridging the divide. But New Zealand is not alone in its treasure of ancient knowledge and traditions. Similar opportunities await around the globe. What will you do to support similar dialogue and collaboration? What ancient knowledge are you ready to explore?
To Learn More
The opinions expressed in Dialogue are those of the authors.