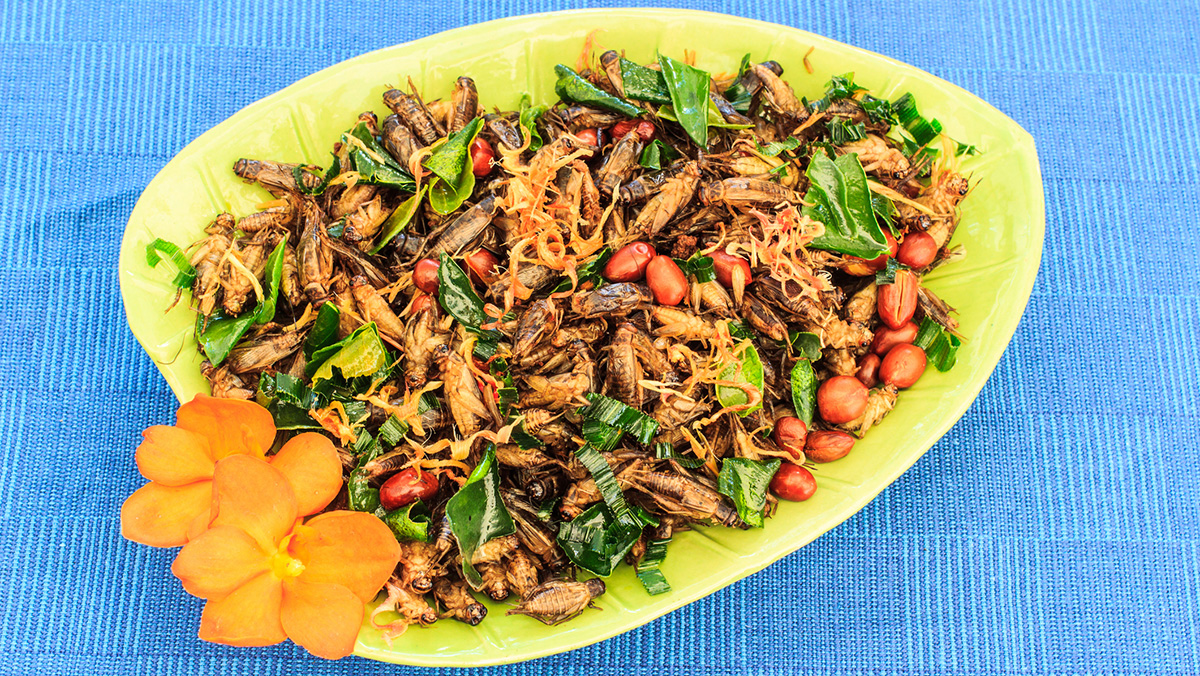 By Christine Blank
Consumers are becoming increasingly keen on the idea eating insects but there are still hurdles to overcome, according to an expert panel in the FIRST session, "The Role of Insect Proteins for Nutrition, Environment and Artificial Intelligence."
While consumer acceptance in the Western world is "quite low," research shows it is growing, says Mariam Nikravech, PhD candidate at the University of Berlin's Dept. of Education for Sustainable Nutrition and Food Science.
"There is an emerging trend for insects as food that has been observed whereby they're considered as an exotic luxury product to be consumed as part of a culinary experience," she says. Young males are particularly willing to try insect products, according to research.
Nikravech and other researchers at the University of Berlin are investigating the premium that consumers will pay for insects. Via a hypothetical choice experiment involving 750 consumers in Germany, Italy, and Portugal, "We try to identify the price that consumers are ready to pay for a specific attribute of insect-based food products, such as the form, the continuance degree, or whether or not they have organic labels," she says.
However, in order for more of the population to be comfortable with eating insects, suppliers and educators must first increase "the acceptance to taste insects at all," Nikravech notes. "Then, the second goal would be to increase the acceptance of insects as part of the regular diet."
To overcome the disgust in order to increase acceptance, marketers are utilizing a positive association with edible products as a marketing approach.
"The most important aspect to increase the consumer acceptance is the taste," explains Nikravech. "The insect-based food has to taste good right from the first experience on. But, before reaching that point of tasting the insect, there's a need to create a positive taste expectation."
Associating the insect with a known familiar carrier product, flavor, or dish is one of the best ways to garner trials. "For instance, savory preparations appeared in several studies to be more appropriate to increase the acceptance of insect-based food," Nikravech notes.
Another route is making the insects invisible through processing into more conventional forms or adding the insect proteins to a new food product, she adds.
Consumer acceptance can also be increased by educating them about insects' high nutritional profile. Dried insects have a much higher protein content than fresh lean meat and eggs, while being much more sustainable.
---
Register for FIRST to view this session and 100+ more—available on demand through Dec. 31, 2021.
Christine Blank is a freelance journalist based in Orland, Fla.