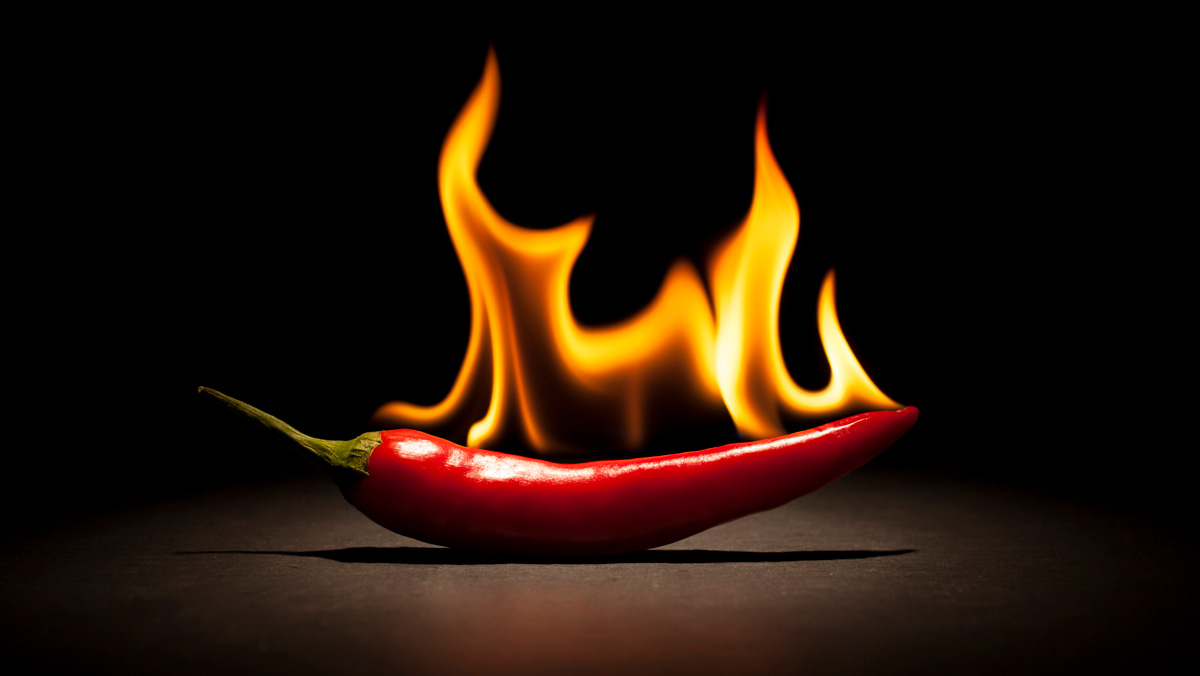 When it comes to infusing food with flavor, the bar continues to be raised. Consumers in every demographic are becoming more knowledgeable and demanding about flavors that awaken their senses. And since flavor is the No. 1 factor in consumer buying decisions, it's no wonder that FIRST exhibitors are responding with a creative array of novel and throwback flavor options suitable for a spectrum of food and beverage products.
Among the newest flavor profiles Bell Flavors and Fragrances is offering is the earthy, fruity aroma and smoky warmth of the cobanero chili pepper. Originating from the highlands of central Guatemala, in the city of Coban, the pepper has roots dating back to the Mayan era, and has played a key role in indigenous cuisine for centuries. The cobanero chili pepper's unique flavor profile is well-suited to meats, stews, and salads, and is often a key ingredient in spice mixes, rubs, salsas, and hot sauces.
Bold, spicy flavors are also a favorite of millennials, and the meat flavors offered by Flavor & Fragrance Specialties seek to fill the bill. According to the company, Hispanic cuisines are popular among the younger set, with desirable flavors going well beyond traditional tacos and salsa to embrace a rich mix of standout tastes, colors, and textures. The company's FFS Enchilada Flavor, for example, offers an aromatic blend of chili and cumin with a rich tomato sauce, nuances of corn tortilla, and authentic meat notes.
On the sweet side, nostalgic and dessert flavors are playing a starring role in a variety of baked goods and confectionery offerings. Custom Flavors is featuring a full complement of dessert flavors that work with a variety of textures and consistencies. These include Birthday Cake, Churro, Red Velvet Cake, and Tiramisu. Taking a look back, the company's line of nostalgic flavors brings back memories of the country fair, penny candy store, and soda shop through offering such as Cotton Candy, Bubble Gum, Rainbow Candy, and Old Fashioned Root Beer.
These are just a smattering of flavors that FIRST exhibitors are spotlighting. For more on spicy, sweet, and nostalgic trends, as well as other flavors catching the notice of Food Technology's editors, tune in to "10 Flavors Powering a Post-Pandemic World," presented at 10 a.m. CDT on Wednesday, July 21. Follow up with "Mintel Market Insights: Kitchen Fatigue," presented by Director of Innovation and Insight Lynn Dornblaser.
---
Register for FIRST to check out the other Supplier Suites to find solutions to your formulation, packaging, and technology challenges.