Refresh your thinking and knowledge, reconnect with peers and start new relationships, source new vendors, see the latest in food science and technology, and sample innovative concepts in food product development at the Institute of Food Technologist's 2006 Annual Meeting + Food Expo in Orlando, Fla., June 24–28.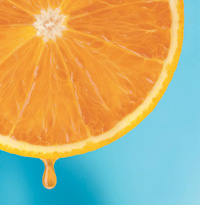 The Technical Program will feature more than 1,600 presentations on a variety of scientific and market-driven topics, including food safety, product formulation, allergens, and functional foods. The 3-day Food Expo will showcase more than 800 companies demonstrating advances in ingredient technology, analytical testing, processing systems, packaging machinery and materials, and services for the food industry.
This year's event, which is expected to draw nearly 20,000 food professionals from around the globe, will feature many new approaches. Here are some highlights. For more details and to register, visit www.ift.org/amfe.
Honor Your Colleagues
At the Awards Celebration on Saturday evening, June 24, IFT President Margaret Lawson will present the State-of-the-Institute Address. You will learn what IFT has done this past year and what's being planned for the future.
Following her address and introduction of IFT's next President, Dennis Heldman, IFT will recognize this year's 15 Achievement Award winners and 9 newly elected Fellows for their outstanding achievements and contributions to the field of food science and technology. Enjoy the ceremony, then congratulate these deserving colleagues at the Networking Reception immediately following.
And stop by the Hall of Honor, located in the South Concourse Lobby of the Convention Center, to see descriptions of IFT's achievement awards, photos of the 2006 award recipients and newly elected Fellows, a listing of this year's Section and Division Outstanding Members, and lists of past award winners. The Hall of Honor will be available for viewing throughout the entire meeting.
Experience Alton Brown
Don't miss the Keynote Session on Sunday morning. Enjoy a lively presentation by the Food Network's "Good Eats" guru Alton Brown. Known for challenging traditional models for cookbooks and cooking shows, Brown combines science, history, and culture to create exciting presentations and engaging publications on recipes, processes, tools, and all things food. A participant on "Iron Chef America," he is the author of four books, including I'm Just Here for the Food. Brown will entertain and enlighten us.
Also during the Keynote Session, you will learn the latest about our IFT/IFT Foundation/Discovery Education partnership, recognize this year's World Food Prize winner, and celebrate the 100th Anniversary of the Food and Drug Administration.
--- PAGE BREAK ---
Preview IFT's Upcoming Reports
The Institute of Food Technologists will release several scientific reports in the coming months, and the Monday-morning symposium, "IFT's Recent Science Reports," moderated by Cory Bryant and Rosetta Newsome of IFT, will provide a preview.
Michael Doyle of the University of Georgia will address IFT's latest Expert Report: "Antimicrobial Resistance—Implications for the Food System." Paul Takistov of Rutgers University will preview the food nanotechnology Scientific Status Summary, Pat Murphy of Iowa State University the mycotoxins Summary, Betty Bugusu of IFT the packaging Summary, and Carl Winter of the University of California, Davis, the organic foods Summary. Findings from IFT's FDA project on "Manufacturing Practices to Control Allergen Cross-Contact" also will be presented.
Hear Market Experts Discuss Trends
Join moderator A. Elizabeth Sloan, Food Technology's Consumer Trends Contributing Editor, and other trend experts on Tuesday morning for a lively exchange on industry trends and topical issues in a special session presented by Food Technology magazine, "Trending Toward Tomorrow: Mega Market Experts Look Ahead."
• Amanda Archibald of Mintel Menu Insights will discuss restaurant trends and the emerging premium flavors, ingredients, and culinary concepts that are evolving into mainstream restaurant offerings. She will also provide a "snapshot" of today's dining-out consumer.
• Harry Balzer of the NPD Group, Inc., will address eating patterns in America, based on results of more than 30 consumer research studies conducted by his company to determine what Americans are really doing, not just what they say they are doing.
• Maryellen Molyneaux of the Natural Marketing Institute will explore trends within the health, wellness, and nutrition marketplace based on research with more than 300,000 consumers over seven years. She will focus on ingredient and health condition drivers of the marketplace.
• A fourth speaker will discuss marketplace data to predict what types of products will gain or lose market share in the next few years.
Get Answers to Research Funding Questions
At the special session, "Point Counterpoint: Where Science Meets Funding," on Tuesday afternoon, get your research-funding questions answered by representatives of the National Science Foundation, U.S. Dept. of Energy, U.S. Dept. of Agriculture, Environmental Protection Agency, and National Institutes of Health at this first-ever event focusing on identifying and increasing federal funding sources for food science.
Moderator Gilbert Leveille will be joined by Gary Foley of EPA, Valerie Sarisky-Reed of DOE, John Milner and Mary Frances Picciano of NIH, Anna Palminsano of USDA, and Lenore Clesceri of NSF as they discuss opportunities linking food science research with agency funding priorities and programs.
--- PAGE BREAK ---
Learn About Global Food Safety & Quality
IFT's Global Food Safety & Quality Conference on Wednesday will provide best practices, technical know-how, and solutions for optimizing food safety. This full-day event, cosponsored by the Latin American and Caribbean Association of Food Science and Technology (ALACCTA), will address such topics as:
• Impact of food safety in Latin America on global trade.
• Making food safety decisions when the science is incomplete.
• The precautionary principle from European and United States perspectives.
• Relevance of animal models for predicting human health.
• New, more-sensitive analytical techniques for detecting food adulteration.
• Adequacy of data used in assessing risk in the decision-making process.
A separate registration fee of $50 is required for this special program, which includes lunch. Register online at www.ift.org/amfe or on-site until Monday, June 26.
Learn About New Products Here and Abroad
Visit the New Products Showcase pavilions at Food Expo presented by market research firms Innova and Mintel to learn about new products from around the world.
• Innova will showcase hundreds of trend-setting prepared foods from around the world in its Taste the Trend pavilion (Booth 369) each afternoon Sunday through Tuesday. LuAnn Williams and colleagues will provide visitors with a detailed overview of the key ingredient, flavor, packaging, and food technology trends that are shaping new product development, as well as numerous examples of recent and upcoming new product launches. Attendees will have the opportunity to taste products.
• Mintel will examine three trends in its Global New Products pavilion (Booth 1489) each afternoon Sunday through Tuesday: Global Flavor Trends—Emerging & Established Flavors, Global Consumer Groups—Impact on New Product Development, and Global Health & Wellness Trends—Latest News in Fortification. Lynn Dornblaser and David Jago will discuss the importance of key products from around the world. Afterward, attendees can taste new products illustrating the latest trends.
--- PAGE BREAK ---
Watch Development of 'Grab & Go' Products
"Grab & Go" is the most convenient dining option today for consumers on the run. Though these foods are all easy to eat and easy to clean up, no single grab & go option will suit all diners. So come to the IFT/RCA Culinology Demonstrations in booth 3195 on the Food Expo floor and watch food scientists collaborate with top chefs from the Research Chefs Association to serve up one grab & go culinary innovation each afternoon. Three teams of food scientists and research chefs, assisted by students, will formulate and prepare innovative products for this emerging market trend. One team per day will explain their development steps and distribute samples to the audience. The Team themes are "Center of the Plate" on Sunday afternoon, "On the Side" on Monday afternoon, and "Five a Day" on Tuesday afternoon.
Visit Special-Interest Pavilions
Food Expo is the only event designed to meet your company's complete business needs: ingredients, instruments, services, packaging, lab equipment, and more. It also delivers one-stop solutions with Special-Interest Pavilions that showcase important and emerging industry trends.
• Organic Food Ingredients. The worldwide trend in organic products continues. Organic food sales in the U.S. alone have grown by roughly 20% per year since 1990. This fast-growing industry segment will be showcased in the new Organic Food Ingredients Pavilion, which provides an exciting forum for innovative companies and certified organic products.
• Healthy Food Ingredients. Today's consumers are more health-conscious than ever before, and they demand healthier foods. The Healthy Food Ingredients Pavilion features the latest developments in the industry.
• Food Safety & Quality. Food safety and quality are on the minds of today's consumers, and food manufacturers and retailers know it. Visit the Food Safety & Quality Pavilion to discover innovative instruments, services, processing, and packaging technologies to protect and ensure food safety.
• International. The Food Ingredients (Fi) International Pavilion meets the needs of an increasing number of IFT attendees seeking vendors with global capabilities. This pavilion provides a special arena for new products and vendors with the capacity for business overseas.
Continue Your Education
IFT's Knowledge & Learning Center offers 2-day continuing-education programs on Friday and Saturday, June 23–24, just prior to the Annual Meeting:
• Ingredients and Applications for Promoting Healthy Foods will cover the major ingredients and their role in weight management.
--- PAGE BREAK ---
• High-Potency Sweeteners will summarize key properties of commercial high-potency sweeteners, explain the whys and hows of sugar reduction, explore market trends, and discuss sweetener safety.
• Food Powder Technology will cover the chemical and physical properties of food powders and their effects in the development and manufacturing of food products.
• Food Plant Sanitation will provide food safety professionals who are developing and implementing improved sanitation programs with information on national and international food regulations.
• Approaching Product Design Systematically and Strategically, sponsored by IFT's Sensory Evaluation Division, will examine the various approaches to developing a product and provide hands-on experience with product design software.
• Incorporating Food Safety into New Products will show how to incorporate food safety principles into all aspects of product commercialization, from concept to commercial production.
The programs will be held at the Rosen Plaza Hotel and require separate registration fees. Register online at www.am-fe.ift.org/cms/?pid=1000271 or on-site. And watch for new e-learning experiences coming soon from the IFT Knowledge & Learning Center.
Expand your Abilities
IFT is also offering nontechnical programs designed to help you improve your skills and abilities:
• Old World vs New World Comparative Wine Tasting, presented on Sunday evening by IFT's Fermented Foods & Beverages Division. Explore the history of the top wine-producing regions and sample some of the most-sophisticated wines from around the world.
• Managing Multiple Projects, Objectives, and Deadlines, presented on Tuesday morning. Learn proven techniques, guidelines, and strategies for staying on top of even the most demanding schedule of competing priorities and multiple projects.
• Coaching and Teambuilding Skills for Managers & Supervisors, presented on Tuesday afternoon. Learn the tips and techniques involved in building teamwork that leads to improved productivity and morale.
• How to Negotiate with Vendors and Suppliers, presented on Tuesday afternoon. Learn or improve the skills needed to get the outcome you want from your negotiations with suppliers and vendors.
• Retirement Workshop, or Funding the Next Phase, presented by the IFT Foundation on Tuesday afternoon. Learn how planning ahead will help achieve retirement goals.
With the exception of the wine-tasting program, no registration fee is required for these programs, but seating is limited. Registration for the wine-tasting program is $100 and includes membership in the Fermented Foods & Beverages Division. Register online at www.ift.org/amfe or on-site. Tickets are limited.
--- PAGE BREAK ---
Use IFT's New Networking Tool
IFT is launching a new networking tool called IFT Connect that allows Annual Meeting + Food Expo registrants to identify other attendees with whom they would like to communicate.
Once you register, an invitation from the system will prompt you to create your profile. Just describe yourself and your interests.
You can also create your own group to start discussions about your most burning issues, or check out other groups that may have already formed.
See www.am-fe.ift.org/cms/?pid=1000306 for details, and register for this free networking tool at www.am-fe.ift.org/cms/?pid=1000265.
Get Your IFT Questions Answered at IFT Central
Come to IFT Central—booth 3221 on the Food Expo floor—to explore resources that enhance members' careers, see how IFT works to strengthen the future of food science, and discuss trends with colleagues and program staff.
Learn about IFT publications, the IFT Discovery Education Partnership, IFT Food & Beverage Cybrary, IFT's Knowledge & Learning Center, IFT Foundation, science leadership in Washington, D.C., and much more. IFT staff will be available to answer your questions and get your feedback on what's important.
Help Celebrate Anniversaries
The Refrigerated & Frozen Foods Division will celebrate its 35th anniversary with a luncheon on Monday, followed by a symposium, "A Historical Perspective on Freezing & Refrigeration." At the luncheon, A. Elizabeth Sloan will speak on "Future Global Trends in Refrigerated & Frozen Foods." The Division is also holding a new graduate paper competition sponsored by the Schwan Food Co.
The Aquatic Food Products Division will celebrate its 25th anniversary with a reception on Tuesday evening.
And the International Division will celebrate its 15th anniversary at its luncheon on Monday. Guest speakers will be Bor S. Luh International Award recipient Miguel Jimenez and Codex Alimentarius Vice President Karen Hulebak.
Tickets for these events can be purchased at www.ift.org/am-fe or on-site until two days in advance.
Check Out the Program Themes
New to the Technical Program this year is themed programming on four hot and emerging topics, featuring innovative educational formats and interactive exercises:
--- PAGE BREAK ---
• Food Allergens. Participants will learn the dynamics of the food science and medical implications of food allergens and the steps necessary to communicate regulatory aspects of food allergy management.
• Bioterrorism/Food Defense. Participants will gain an understanding of the preventive measures that can be implemented throughout the farm-to-fork continuum to deter intentional contamination and learn how the response to an intentional food contamination event will unfold.
• Globalization. Participants will gain a deeper appreciation for the complexities of operating in a global environment, through symposia, workshops, and interactive exercises related to food availability and fortification, global food regulations, food safety, and food customs.
• Functional Foods. Participants will be able to identify emerging opportunities for innovation in product development or research in food science and nutrition.
The sessions and papers corresponding to these themes are color-coded in the Technical Program section of this issue, to help you easily identify which ones you want to attend.
Preview the Papers and Exhibits
During the Technical Program on Sunday through Wednesday, more than 1,600 presentations will help you keep up with the expanding knowledge of food science and technology.
And more than 800 companies from around the world will exhibit their products and services in more than 200,000 sq ft of space. Food Expo will be open from 11:00 a.m. until 5:30 p.m. on Sunday through Tuesday. A 2½-hour break between the morning and afternoon technical sessions will allow you to visit the exhibits without missing the technical presentations you want to attend.
In the following pages, Food Technology's editors preview selected presentations and exhibits to help you determine in advance which of them you will want to be sure you get to. Donald Pszczola and Karen Banasiak will cover Ingredients, Linda Milo Ohr Nutraceuticals, Peter Clark Processing, Aaron Brody Packaging, and Bob Swientek Safety & Quality. These sections are followed by a complete list of Food Expo exhibitors and their booth numbers and the Technical Program as of press time.
The complete technical program, abstracts, and exhibitor descriptions are also available in searchable form online at www.ft.org/amfe or www.ift.org/papers.
We hope that this Preview will entice you to attend and help you plan your schedule ahead of time. We look forward to seeing you in Orlando!
by Neil H. Mermelstein,
a Professional Member of IFT,
is Executive Editor of Food Technology magazine
([email protected]).
In support of its mission, vision, and values, the Institute of Food Technologists continually strives to provide unparalleled programs and services that are at the forefront of the industry, for the benefit of the audiences it serves. Such programs and services may include partnerships with other organizations. These working relationships should not be misconstrued to represent an expressed or implied endorsement of such organizations, or their products, services, and programs.