There's no doubt that the tough economy has caused consumers to rethink what is important to them and to make trade-offs when buying food. But the big questions for the packaged food and restaurant industries are which of these behaviors are likely to stick, which ones will be most important, and then how can marketers make use of these insights to create value in the years ahead.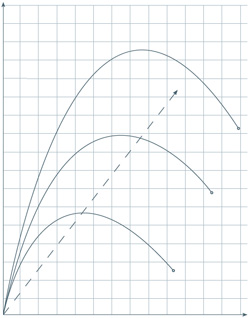 A. Elizabeth Sloan, Contributing Editor to Food Technology and President, Sloan Trends Inc.; Barbara Katz, President, HealthFocus International; and Ron Paul, President and CEO, Technomic Inc. were the expert panel members invited to redefine food value at the fifth annual Food Technology Trend Panel, held during the course of IFT's 2009 Annual Meeting & Food Expo® in Anaheim, Calif.
Sloan opened the program by reporting that eight in 10 consumers are looking for the best "bang for their buck" and that that "bang" is different for different people. It's not just about price, she said, pointing out that in the Information Resources Inc. (IRI) 2009 Affordability Report, price ranked fourth—behind product satisfaction, quality, and durability (Figure 1). Value may be about health/nutrition, convenience, or even a passion for the environment, and perception of value also differs according to demographics.

During the past year, Sloan reported that consumers found value at both the high end and the low end of the market. Shoppers tried to save money by buying less-expensive national brands. Price increases caused eggs, natural cheese, and ice cream to top the list of gainers on the value side.
However, quoting the Nielsen Co., she said that private-label sales are starting to slow. Although sales were up 10% in February 2009 to $84 billion, private-label actually lost a 0.8 unit share point in the food, drug, and mass channels, including Wal-Mart, during the four weeks ended April 18, compared to the same period a year ago.
Moreover, Sloan believes that lower-income shoppers represent an enormous untapped market opportunity. She pointed out that through 2015, the number of lower-income households (with incomes < $35,000) will continue to grow, while those with incomes > $55,000 will decline.
Although growth in premium products was tempered, certain premium categories experienced strong dollar sales growth. Premium yogurt grew 33% while regular yogurt sales were flat; premium bottled water units grew 11% while regular bottled water sales fell 3%, according to IRI data. Coffee and pasta were other top premium categories in 2008.
What is interesting, according to Sloan, is that premium products are gaining momentum among those defined by IRI as "living comfortably" and those "just getting by" rather than those that are "doing well," suggesting that adding value by making less-expensive brands more upscale will remain a strong trend.
Also, according to Sloan, the economic turndown has created a new window of opportunity for food ingredients, with just over half of consumers reporting more scratch cooking, according to IRI. As consumers economize by using cheaper cuts of meat and smaller pieces of meat, they are creating a new added-value opportunity for products that work well with specific appliances such as slow cookers or woks. Bolder and ethnic-flavored casserole and skillet meals will maintain their high appeal.
--- PAGE BREAK ---
Sloan also suggested upgrading basic cooking ingredients with interesting additions such as herbed butter or lemon-flavored oils. The future will hold fewer shopping trips for many consumers, which means that the list of products that will continue to add value includes canned and other shelf-stable, longer-shelf-life products and marinated frozen staples such as chicken breasts.
With 43% of all consumers—and 54% of Gen Yers—saying they don't know how to cook well, according to GfK Market Research, pop-up timers, ripeness sensors, and other techniques for making cooking easier and safer will be in high demand.
According to Sloan, consumers are redefining convenience foods. She pointed out that healthy is now the most-important criteria for convenience foods, followed by easy to prepare. Moreover, young consumers, especially those with limited cooking skills, are looking for maximum flavor flexibility and have become more interested in aids like simmering sauces and spice/rubs. This allows them to eat Indian one night and Thai the next, rather than rely on products that "replace" an entire item, such as frozen meals or even baking kits. Ethnic sauces and chef- and restaurant-inspired kits are other strong value-added ideas.
With half of Americans now entertaining at least once a month and one in five doing so weekly, foods and beverages that make home entertaining easy, fun, and fancier are another value-added opportunity, said Sloan. She quoted GfK America's data that 63% of home entertainers served a snack in 2008, 59% celebrated a special occasion, 52% served cocktails, 48% a meal/buffet, and 46% a sit-down dinner. About one-third are serving pot-luck meals, using easier-to-prepare, party-sized foods and/or party platters.
She said that the National Association for the Specialty Food Trade found that 36% of consumers buy gourmet foods for entertaining, leading to a new demand for convenient, easy-to-prepare fancier food items such as marinated pork roasts or frozen high-end hors d'oeuvres. One marketplace void, according to Sloan, is party-sized casserole kits for easy entertaining.
Consumers are also willing to spend on premium indulgences, Sloan reported, and ice cream/ sherbet, chocolate candy, cookies, frozen novelties, and coffee top the list, per IRI.
Lastly, addressing consumers' individual passions is another way to add value for some. Locally grown, farm-raised, and humanely treated remain among the "ethical descriptors" most sought after by consumers. Sloan cautioned that organic foods will not have a strong value proposition in the years ahead, citing Nielsen Co. data that in February 2008 organic sales were up 24% vs the prior 4-week period, but by April 2009, organic sales growth vs the prior 4-week period was less than 1%—essentially flat. Fresh provides the greatest value to consumers, followed by no hormones/antibiotics, natural, and then organic.
Understanding the Value of Health Benefits
Value creation cannot be defined only within the context of the current economic situation", maintained Barbara Katz of HealthFocus International, who spoke on the topic "Creating Value Through Health".
Katz pointed out that while the effects of the recession are far-reaching, not everyone has been affected to the same extent. According to a recent economic survey by HealthFocus, a substantial 35% of shoppers say their household income has been reduced in the past six months, but for two-thirds (65%) of shoppers, household income has remained the same or increased within that timeframe.
The 2008 HealthFocus Trend Survey finds that rising food costs are not a new concern. What is new is that price, taste, and nutrition have become equally important in shoppers' decisions to buy certain brands. "Now they want it all", said Katz.
She cited four key areas shoppers focus on to make decisions: meeting the price parameter; taste; benefit/need; and meeting the need for a social occasion. Thus, she observed, there is no such thing as choosing strictly for health reasons. According to Katz, great taste is a requirement "not an option" for healthy foods. The number of shoppers who agree/ strongly agree that healthy foods taste better rose from 27% in 1996 to 50% in 2008. Moreover, those who say that they choose foods/beverages just because they taste good has been declining since 2000 as shoppers feel, more and more, that they can have all their needs met in great-tasting and healthy foods.
--- PAGE BREAK ---
HealthFocus has identified a new trend that Katz termed "Command and Control." This describes the way in which today's more-sophisticated shoppers are requiring a higher level of control and demanding information, regardless of their intention to use it. Dubbing them "the new healthcare experts", Katz said that more and more shoppers "about three-quarters" feel that they are in control and can have an impact on their own health.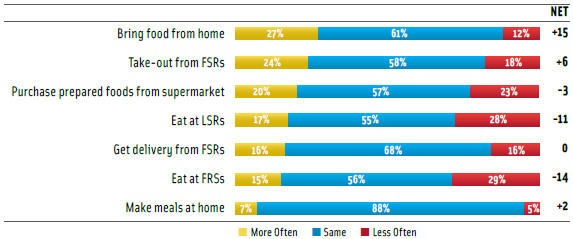 Shoppers think that they can affect their own destiny because they have more available information and they feel more knowledgeable. In 2008, 80% of consumers said they are knowledgeable about health and nutrition issues.
Not surprisingly, 70% of shoppers of all ages use the Internet. HealthFocus reports that 59% use it to seek out information before going to a doctor. ComScore Inc. reports that between 2007 and 2008, the number of visits to health sites climbed by 21% compared to a 5% increase for Web sites overall.
What does this have to do with value? Providing information and creating a dialogue with shoppers becomes an integral part of the value equation, according to Katz.
Katz also coined a new term, "Functional Fresh", which describes the intersection of the desire for function with the desire for purity. There are two major components to Functional Fresh-the wholesome parameters, which include fresh, natural, no preservatives, knowledge of the source of origin, and like I'd make at home, and functional parameters that include clear benefits, ideally provided by recognizable ingredients. But Katz also cautioned that benefits have to fit to food categories in the minds of shoppers.
Freshness dating remains the most important information on a label and is extremely/very important to 85% of consumers. Moreover, 60% of shoppers agree/strongly agree that they prefer to buy food when they know where it was grown.
Simultaneously, interest in functionality is also steadily rising. In 2008, 80% of shoppers agreed that some foods contain active components that help with current health. Moreover, there is a greatly increased interest in function on many levels. Growing numbers of shoppers are interested in finding out more about topics like omega-3 fatty acids and heart health, lutein and eye health, probiotics for immune health, and even topics as complex as nutrigenomics (the science that explains how food affects our genes). The bottom line is that interest is up on many topics, and interest and knowledge usually precede action.
According to Katz, shoppers feel that "Functionally Natural" is the ideal-88% believe it is important to eat foods naturally rich in vitamins and minerals compared to 53% who feel it's important to eat foods that are fortified or enriched with added vitamins and minerals.
She offered examples from the pasta category, citing one product that touts its all-natural, whole-grain ingredients on the package as a "wholesome" product and another, which is positioned as a "functional" product, thanks to the fact that it is a good source of protein and ALA omega-3. "Why does the shopper have to choose?" she asked.
Katz concluded with the following observation: "Long-term value creation for healthy brands means no more compromise. Bring in health that fits the occasion, maintain the taste, and meet the price parameter. No sacrifice is the new value equation".
A Foodservice Perspective
Ron Paul, President and CEO of Technomic Inc., discussed "The Changing Foodservice Consumer and the Value Equation" and presented the results of the May 2009 Technomic Consumer Survey during his portion of the panel discussion.
According to the new survey, about three-quarters of foodservice consumers feel pinched-53% are just getting by and 21% are struggling. With 90% of consumers considering themselves good bargain hunters, frugality is in, Paul reported, pointing out that this behavior will affect all industries, including foodservice.
The survey confirmed consumers' intention to economize in 2009. Nearly eight in 10 (78%) plan to take fewer foreign vacations, 72% will visit coffee shops less often, 71% will go to bars/clubs less often, and 71% will patronize upscale restaurants less frequently. Nearly two-thirds (64%) say they'll use more coupons, 63% plan to make more meals at home, 61% will seek out more deals, 46% will buy more store brand groceries, and 41% will shop more often at dollar stores.
--- PAGE BREAK ---
Paul said that restaurant sales are continuing to fall. Technomic reports that restaurant sales' real-growth, 12-month moving average fell from 3.6% in December 2006 to 1.5% in December 2007 and was -1.3% in March 2009. Full-service restaurants (FSR) are hurting, while limited-service restaurants (LSR), which include fast food, are holding their own. Technomic's Same-Store Sales Report confirmed that same-store sales in the casual dining segment fell 4.9% for the first quarter of 2009 vs the previous year; LSR sales were up a mere 0.6%.
Only one in four consumers expect no change in their restaurant spending plans in 2009, according to the May 2009 consumer survey. One in five (19%) plan to visit restaurants only for special occasions, 10% plan to go to the same restaurants but spend less, 8% will go with the same frequency but to less-expensive restaurants, and 4% will stop going to restaurants.
Paul reported that the price of the meal/ items offered and the quality of items/ingredients were equally important-1.9 on a 4-point scale, where 1 is most important-4 in determining value in FSRs. The overall dining experience/environment (3.0) and portion size (3.2) were less important, but still factors in the consumer value equation. Conversely, in LSR/fast-food eateries, the price of the meal/items offered was most important (1.7), followed by the quality of items/ ingredients (2.0), portion size (2.3), and overall experience/environment (2.9). Paul warned that value is more complex than it first seems and is influenced by age, income, ethnicity, and occasion.
Paul presented three "Menu Value Propositions" that he felt would help draw traffic and increase sales. The first involved the importance of having a "protein strategy". He stressed the importance of using protein as a condiment, as in topping a burger with bacon or adding shellfish to salads, to improve the value perception. He talked about the tendency to order more comfort foods such as macaroni and cheese during an economic downturn and recommended adding more comfort foods to menus, possibly with an interesting taste twist. He also discussed "smart prep," suggesting that operators utilize cheaper cuts of meat and pre-pare them using cooking techniques that maximize flavor in both familiar dishes, e.g., pot roast and those with ethnic appeal, e.g., carnitas.
Paul's second menu value proposition focused on "portion strategies". He pointed to the rise of "mini mania", suggesting that operators offer a variety of portion options, including small portions like sliders, and large, value portions, such as those The Cheesecake Factory features. Paul cited the fast-emerging trend to small plates and the success that restaurant operators have had featuring affordable snacks and mini-meals on menus, using the continuing high growth of chains like Buffalo Wild Wings as an example.
The third menu value proposition involved creating successful "premium strategies." Paul recommended "better burgers" made with high quality, trendy meats such as Angus Beef, larger-sized burgers, and those topped with premium condiments such as blue cheese, caramelized onions, or chef-inspired sauces. He also suggested that adding premium, healthier beverages, signature cocktails, and trendy waters will boost customer appeal.
Paul warned that if the economy does not improve, consumers say they'll go to their usual restaurants but probably/definitely skip alcoholic drinks (54%), desserts (53%), and appetizers (49%). In 2009, the number of consumers who rarely order appetizers jumped to 24% from 14% in 2007. Three-quarters (76%) of consumers say they will definitely/probably seek out more special offers at restaurants, e.g., fixed-price promotions, value meals, etc., and 74% say they will make more use of money-saving options like coupons.
As seen in Figure 2 on page 54, a greater number of consumers are expected to bring more food from home in 2009, use take-out from FSRs, and make more meals at home. Delivery from FSRs is expected to remain flat, while eating at LSRs is expected to fall 11%, and dining at FSRs to fall 14%.
Paul concluded by saying that another way to think about value is from the consumer's point of view by seeing which chains had the largest sales gains in 2008. According to Technomic's Top 500 Report, Subway topped the list of gainers in the LSR category in terms of dollar change with a $1.4 billion increase in sales, up 17%, followed by McDonalds with a sales increase of nearly $1.3 billion, and Burger King, up $565 million.
In the FSR category, The Olive Garden was the biggest dollar gainer, with sales up $292 million, an increase of 10%, according to the Top 500 Report. Chili's Grill & Bar sales were up $230 million, which represents 6% growth, and Buffalo Wild Wings was up $212 million, a 21% increase.
---
A. Elizabeth Sloan, a Professional Member of IFT and Contributing Editor of Food Technology, is President, SloanTrends Inc., 2958 Sunset Hills, Suite 202, Escondido, CA 92025 (

[email protected]

).