Today's food supply chain is increasingly complex with new regulations, high consumer expectations for product information transparency, and a global marketplace influencing the business processes of all supply chain participants. While the food industry anticipates the next steps for product traceability requirements under changing global food regulations, such as the U.S. Food Safety Modernization Act (FSMA) and the Safe Food for Canadians Act among others, organizations representing a cross-section of industry stakeholders have opened an international dialogue concerning the interoperability and alignment of food traceability requirements, seeking to mitigate possible confusion, inefficiencies, and costs associated with implementing traceability.
The Institute of Food Technologists (IFT), supported by several founding sponsors and industry associations including the Food Marketing Institute (FMI), GS1 US, Seafood Industry Research Fund for the National Fisheries Institute (NFI), and Produce Marketing Association (PMA), launched the Global Food Traceability Center (GFTC) in September 2013. The GFTC is a collaborative partnership created to address one of the most significant issues facing the agriculture and food industry today: product traceability.
Until now, there has not been a single, global authoritative voice on food traceability. Most traceability efforts have focused on specific commodities, proprietary technologies, or a particular industry group's needs. The GFTC serves as an unbiased, knowledgeable, science-based advisor that advances insight and understanding about food traceability, and focuses on addressing the very real issues and challenges of implementing improvements in food traceability while increasing transparency about the food we eat.
Executives from five sponsoring industry associations supporting the work of the GFTC recently shared with Food Technology (FT) how the GFTC will influence enhancements in food traceability, and commented on the roles and achievements of their fellow partnering associations, recognizing the collective desire to align and improve traceability processes for the food industry.
Roundtable participants included:
Hilary S. Thesmar, Food Marketing Institute (FMI)
Angela Fernandez, GS1 US
Will Fisher, Institute of Food Technologists (IFT)
Barbara Blakistone, National Fisheries Institute (NFI)
Ed Treacy, Produce Marketing Association (PMA)
FT: What does the launch of the GFTC mean for the future of food traceability?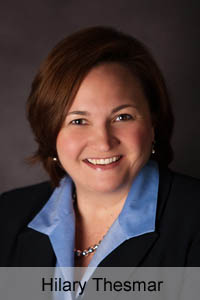 Hilary S. Thesmar of FMI: FMI has been a vocal supporter of food traceability since the concept began to take root in the early part of the last decade. FMI's interest in traceability increased with the Produce Traceability Initiative (PTI), which was launched by PMA in 2008 and is now administered by PMA, the Canadian Produce Marketing Association, GS1 US, and the United Fresh Produce Association. Food safety professionals in retail have identified traceability as a priority issue and are committed to working with the entire supply chain on a practical and effective industry solution that will deliver benefits for business and for public health. FMI sees the recent launch of the GFTC by IFT as an important logical step in assisting businesses, government agencies, and consumers to implement such a solution.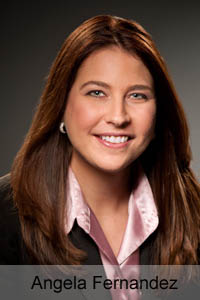 Angela Fernandez of GS1 US: Working together on product tracing pilots and traceability recommendations in support of the FSMA and other requirements, GS1 US has been engaged in ongoing industry education on the concepts of Key Data Elements (KDEs) and Critical Tracking Events (CTEs), which are foundational to whole-chain traceability. We are excited about the potential impact the GFTC can have on creating better alignment for the food industry in our globally interconnected world where international commerce is an everyday reality.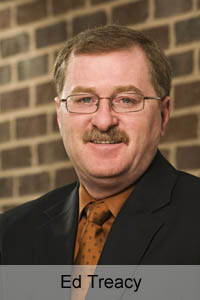 Ed Treacy of PMA: We see the recent fatal food-borne illnesses in Europe and the United States, mislabeled meat products in England, and the growing concern regarding food safety practices in developing nations as the catalysts for the prioritization of traceability regulations across the globe. PMA joined the GFTC as a founding sponsor with the objective of establishing the center as the global repository for all information, especially as regulators are looking for a central source of information as they develop their own guidelines and regulations.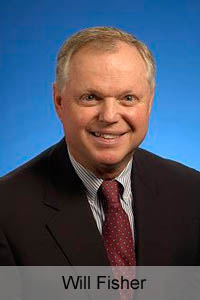 Will Fisher of GFTC: IFT was asked by stakeholders to undertake this role and we do so knowing how vital it is to industry, regulators, and consumers. Now that IFT has launched the GFTC, we are reaching out to engage all food system stakeholders to fulfill our vision, which is "To become the global resource and authoritative voice on food traceability," and our mission, which is "To serve all aspects of the food system—from agriculture to the consumer—by generating knowledge in research gaps, delivering applied research, objective advice, and practical expertise about data collaboration and food product traceability for private benefit and public good."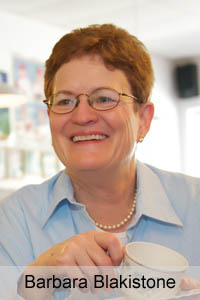 Barbara Blakistone of NFI: Often times when legislation is pending, the food industry needs to work together and consider how new regulations will impact supply chain stakeholders. The GFTC is a good example of this. The center seeks to provide the means to accelerate adoption and implementation of practical traceability solutions across the global food system. Divergent paths in this case could send mixed messages to regulatory agencies and the public, resulting in rules on traceability that not all commodities can fully meet. Industry isn't sitting back awaiting action by the agencies, but instead, pushing ahead with proactive steps and collaboration.
FT: How much of a role does collaboration with the other founding organizations play in the success of the GFTC?
Treacy: We believe this collaboration is an extension of the work accomplished by PTI, which is now administered by PMA, GS1 US, and two other industry associations. Regulators are recognizing the need for harmonized standards in a global marketplace. IFT, along with the other founding organizations, are now positioned to incorporate the work of PTI across the other food sectors and across the globe through the establishment of the GFTC.
Working together, we learn from each other. For example, when the seafood industry sought to develop traceability guidelines and practices, NFI learned from PMA about what worked well for the produce industry and what could be improved upon with respect to implementation. NFI took learnings from other fresh food categories as well, including the meat and poultry industry and developed their own industry specific guidelines that aligned with the same standards. This interoperability is critical for the industry as wholesalers, distributors, and retailers use one process and system for receiving and shipping all commodities.
Thesmar: Retailers are receivers of different kinds of products and are at the consumer end of the supply chain. They are finding that a practical, interoperable traceability solution for the retail industry is a significant challenge. FMI is pleased to see IFT take a leadership role in bringing the industry together with collaboration of various food commodities in the GFTC. With IFT's international membership base and its proven track record in managing successful scientific initiatives, it is a natural fit.
Blakistone: For NFI, our commitment to better traceability began in 2009 when the Executive Board made the commitment to define and prepare a traceability platform for the membership. Since then, collaboration with other industry organizations has benefited our members tremendously, which led us to become a founding sponsor of the GFTC through our Foundation, the Seafood Industry Research Fund, to continue its leadership role in traceability.
In the past, we've teamed up with GS1 US, and were guided by the work of the IFT, when the NFI Traceability Working Group dug into its task to create the "U.S. Implementation Guide for Traceability for Seafood." We've learned important best practices from other sectors that ultimately benefit our members and their businesses.
Fisher: To achieve success, the GFTC will rely heavily on collaboration with other organizations, not just to launch the Center and communicate its benefits, but to also sustain the Center's mission. We have constituted an Advisory Council of sponsors and other key stakeholders to help guide and advise the Center with as collaborative an approach as possible. As a result of its early collaborations, the GFTC has been organized into four primary business areas, each with strategies and priorities: Research, Protocols & Standards, Education & Training, and Technology Transfer. Most importantly, the GFTC will help stakeholders translate its work into practical solutions that bring real benefits to industry, governments, and consumers.
Fernandez: Since the first U.P.C. barcode was scanned more than 40 years ago, GS1 US has seen that industries achieve remarkable progress when they work together. When trading partners universally agree to use a common process based on unique product identification to facilitate a specific business function, everyone benefits—companies, consumers, and entire industry sectors at large. It was the spirit of collaboration that has moved industries toward improved efficiencies, and it will be the same driving force that will continue to guide our work in the future.
For example, GS1 US and IFT have long shared a collaborative working relationship in pursuit of developing and promoting a common approach to product traceability that food industry stakeholders can find helpful in streamlining their business processes and enhancing food safety. The GS1 US - IFT Traceability Work Group has been an active industry group that continues to meet regularly to identify issues and solutions that impact traceability processes and to share industry knowledge and best practices in light of the latest regulatory and market-driven traceability requirements. The establishment of the GFTC can only elevate the work that has already been done and will help address traceability issues on a global scale.
FT: What progress do you hope to see two or three years down the road?
Blakistone: We see the GFTC as a way to actively participate in the evolution of best practices for the food industry and keep businesses and consumers informed. For the seafood industry, traceability is not only about food safety, but it is also about sustainability and other issues important to consumers, such as questions about country of origin, wild caught or farm raised, compliance with international fishing laws, species identification, and third-party certification.
Fernandez: Our goal in working with the GFTC is to help companies around the world achieve whole-chain traceability. With worldwide education on how trading partners can identify, trace, and track Critical Tracking Events and Key Data Elements, and share this information with multiple parties, we aim to expand the results many companies are already seeing in better preparedness to handle food safety incidents, conduct precise recalls when needed, and generally improve traceability processes.
Thesmar: With the goal to be the global go-to resource for traceability information and solutions, we are confident that the GFTC will be the conduit to bring the industry together to share information, align resources, and find sustainable and effective solutions for this very important topic. FMI and its members need an industry solution to traceability. We see the GFTC as the focal point for bringing those perspectives to bear on the answers.
Fisher: In the next few years, GFTC will work with partners to deliver valuable services, such as traceability training and education, outreach, consulting, online reference subscriptions, food recall consulting, verification services, and advice on traceability best practices and protocols. We expect these pragmatic services to encourage and enable the food industry to embrace traceability so that it becomes more 'mainstream' to the way business is done.
Treacy: Two or three years down the road, we hope to look back on the resources created, the events held, and the education proliferating and know that it was all made possible through industry's commitment to serving consumers. We'll hopefully instill a greater sense of confidence in the safety of the food they eat and also create efficiencies that will physically deliver the food to them faster and fresher.
Ultimately, traceability has numerous benefits to the food industry—food safety is paramount, but introducing modern supply chain efficiencies is also not to be overlooked. Through the development of comprehensive educational resources and widespread collaboration, the food industry stands to gain significantly from the work of these complementary organizations as the GFTC gains momentum. To learn more or become involved in the GFTC, please go to www.globalfoodtraceability.org. FT