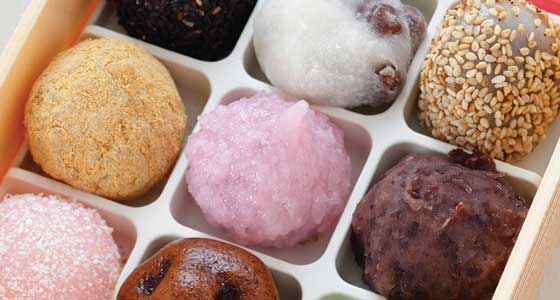 It's an exciting time for food and beverage product development. Consumers are more open to trying new and exciting foods and flavors, which has resulted in a landslide of creative products. At the same time, though, consumers have become more vocal about what they want from food and beverage products, and this means that manufacturers of products and ingredients have had to rethink how they formulate products and source ingredients. As a result, minimally processed foods, ingredients that address health and wellness concerns, and creative flavors for products of all sorts are all expected to make their mark on food and beverage product development in 2019. This month's Ingredients column looks at some of the recently developed ingredients that address these trends and more, and it also gives some insights from market researchers as to what the future of food and beverage product development holds.
Flavor Trends in Sports Nutrition Products
Yuzu, mochi, birthday cake, tart cherry, tiramisu, and açai are just some of the flavors poised to bring excitement to the sports nutrition market, according to new research from Synergy Flavors (Synergy 2018a, 2018b).
Knowing what flavors are emerging or trending is key information for product developers looking to formulate food and beverage products that capture the attention of consumers. Synergy Flavors conducted extensive research to come up with a list of emerging, growing, mainstream, and established flavor trends that have potential in the sports nutrition market in both North America and Latin America. The North American and Latin American markets are influencing nutrition companies around the world, and there are also some flavor trends in both markets that are influencing manufacturers of food and beverage products in other parts of the world, says Alexandre Massumoto, principal researcher at Synergy Flavors.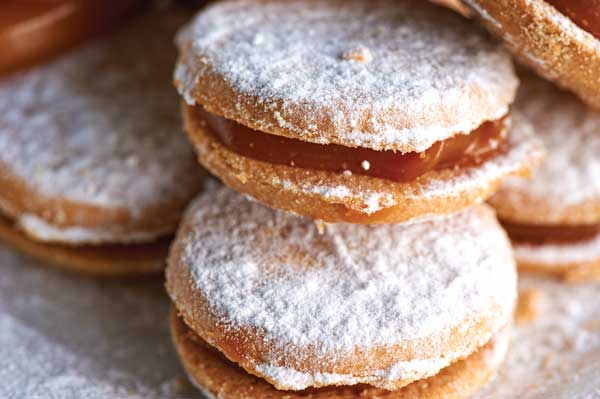 The company conducted the research, in part, because some of its sports nutrition customers requested information on emerging flavor trends to use as inspiration in developing products to launch this year and beyond, says Will McCormack, business development manager of nutrition at Synergy Flavors. A combination of information from market research firms, observation of up-and-coming food and beverage flavors appearing on social media sites or mentioned by social media influencers, and the expertise of Synergy Flavors scientists and marketers helped to determine the list of 10 flavors for the North American market and seven flavors for the Latin American market. The 10 flavors noted for North America are yuzu, mochi, tart cherry, turmeric, speculoos, matcha, pecan, s'mores, cookie dough, and birthday cake. The seven flavors named in the report for Latin America are taro, pitaya, tiramisu, açai, alfajores, tres leches, and creme de papaya.
The flavor trend information is compiled into two reports. In addition to providing an overview of the flavors, the reports give insights into how and why the flavors work in either market, which flavors have global potential, and which flavors have crossover potential from sports nutrition into other categories.
Fresh Food the Clean Label Way
Consumer demand for clean, simple labels and foods made with ingredients that consumers recognize has given rise to the use of naturally derived ingredients. Last year saw the debut of a number of ingredients promoted as replacements for synthetic ingredients, and this will continue in 2019. One area that has seen a lot of investment is in finding naturally derived alternatives to synthetic ingredients that address food safety and food preservation.
Commonly used artificial preservative such as propyl gallate, butylated hydroxyanisole (BHA), and butylated hydroxytoluene (BHT) have traditionally been used to preserve a wide variety of food products. However, in this time of clean label consciousness, manufacturers are trying to reformulate with naturally derived alternatives when appropriate.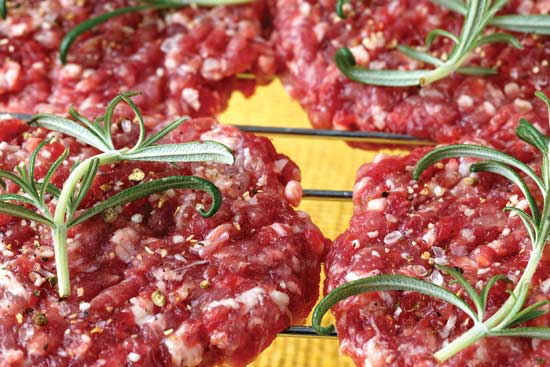 In recent months, ingredient developers have released new ingredients to replace synthetic ones. Naturex offers XtraBlend RN, a blend of extracts of rosemary and spinach that combats lipid oxidation in mayonnaise and dressings and that replaces EDTA. EDTA is a synthetic ingredient used to prevent the development of off-tastes and color degradation in mayonnaise and other lipid emulsions. Naturex researchers studied more than 400 botanical extracts from edible plants, examining their chelating and antioxidant properties, and then determined the blends of ones that offered a synergistic effect and delivered the same functionalities as EDTA. They determined that a specific blend of rosemary and spinach extracts proved to be the most effective. The proprietary blend that makes up XtraBlend RN is said to act as both a chelating agent and a free radical scavenger that does not affect the taste of the finished product.
Several months ago, Corbion debuted an ingredient made of vinegar and natural flavor to replace calcium propionate, a synthetic preservative used by the baking industry to extend the shelf life of bread. The ingredient, called Verdad MP100, inhibits the growth of mold, and according to the company, it is the first clean label mold inhibitor to perform as well as calcium propionate without adversely affecting the flavor of the product.
To prevent oxidation and rancidity in certain meat products, Kemin Industries recently developed Fortium RVC, a rosemary and ascorbic acid blend that helps delay the onset of lipid oxidation and offers manufacturers a consumer-friendly ingredient alternative to traditional tocopherols. It's added to vegetable oils where it lengthens the shelf life of bulk oils and of products in which the oils are used, such as bakery and snacks. The company in November also shared insights into the effectiveness of its clean label alternatives, including FORTIUM RGT12 Plus Dry, a blend of rosemary and green tea extracts. FORTIUM RGT12 Plus Dry prevented oxidation in cooked frozen pork sausage patties as effectively as synthetic options. The tests showed that the ingredient was effective at delaying oxidation throughout the full 12-month shelf life of the sausage patties. The results also showed that sensory panelists preferred the flavor of the sausages treated with the ingredient over samples treated with synthetic ingredients and untreated samples.
Other additions to Kemin's ingredient portfolio include BactoCEASE NV and NaturFORT RSGT. The first is a vinegar-based ingredient that extends the shelf life of ready-to-eat meats, fresh meat and poultry, and fish products. The other is a blend of rosemary, spearmint, and green tea plant extracts that functions as a replacement for EDTA in salad dressings and sauces.
New Coffee, Tea Flavor Collection
Coffee and tea are two of the more popular beverages in the world. Coffee- and tea-flavored products are also trending as product developers seek to attract consumers who enjoy the tastes of coffee and tea and as well as those who are willing to try new flavors. To this end, Symrise in December 2018 released a line of coffee and tea flavors formulated for use in dairy products like milkshakes, yogurt, ice cream, and more. The flavor collection includes hazelnut, amaretto, salted caramel, cold brew mocha, hibiscus blossom chai latte, matcha, chocolate, vanilla earl grey, and white peach.
"Consumers are looking for that premium experience in their food, which means pushing the boundaries on taste," says Ian Thurston, senior category manager, sweet, at Symrise. "Our collection goes beyond what is expected in coffee and tea flavors, utilizing café favorites and unique tastes that pair perfectly with dairy indulgences."
Part of the inspiration for developing the coffee and tea flavor collection came from the company's proprietary consumer insight study. In the study, the Symrise flavor experts identified a flavor trend they call "Conserve, Preserve, Shaken, or Stirred." What that means, they say, is that "processing, mixing, and infusing sometimes opposing ingredients together transforms flavor profiles to create something uniquely new."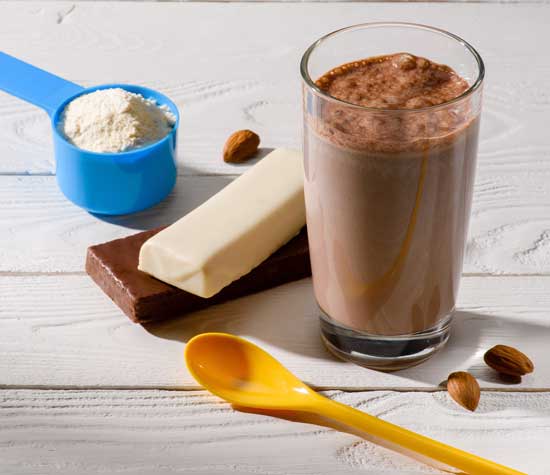 Enzyme Aids in Protein Solubility
Once a key ingredient in food and beverage products marketed to elite athletes, protein has gone mainstream. Snacks, pasta, and cereal are just a few of the product categories in which protein ingredients make an appearance. These ingredients are derived from both animal and plant sources, each offering specific functional and nutritional benefits. While these ingredients allow manufacturers to make protein claims on their products, they can have unwanted effects on the quality of finished products, such as off-flavors or grainy mouthfeel. Another challenge that manufacturers may experience when using protein ingredients is with solubility. Amano Enzymes recently introduced Protein Glutaminase Amano 500, a protein glutaminase said to improve the solubility of proteins at low pH levels.
"When proteins are added to low pH formulations, they precipitate, limiting flavor masking and formulation options," explains Ken Iritani, vice president of technical services as Amano Enzymes. "We expect this enzyme to be a breakthrough development for beverage companies wishing to develop fruity protein shakes, as well as other products for the thriving protein market."
Protein Glutaminase Amano 500 converts glutamine in the protein into glutamic acid and this helps to increase solubility at lower pH levels (around 5). Iritani also notes that the enzyme works with all proteins, but especially with the very popular pea protein.
Boost Protein Levels With Chicken Ingredient
Each animal protein ingredient offers its own unique composition of amino acids and other nutrients, and they are often used in sports nutrition and functional food products. IDF debuted a new chicken protein ingredient called Hydrolyzed CHiKPRO Broth Protein Isolate Powder at the 2018 SupplySide West show; it promises muscle-building and joint-supporting benefits.
"Muscle development and joint health are both important to athletes and active consumers," says Stephanie Lynch, vice president of sales, marketing, and technology at IDF. "This ingredient allows food, beverage, and sports nutrition manufacturers to add both of these appealing benefits to their products with just one ingredient. Furthermore, our chicken ingredients are allergen-free, all-natural, keto-friendly, and certified Paleo."
Hydrolyzed CHiKPRO Broth Protein Isolate Powder offers a complete amino acid profile and type II collagen. It's also an easy-to-use ingredient for formulators to incorporate into shakes, smoothies, snacks, and more. "This ingredient is partially soluble, allowing it to contribute to the structure and texture in a variety of applications," says Lynch. "The product has a slight chicken flavor, which can enhance the savoriness of many snack foods."
Hydrolyzed CHiKPRO Broth Protein Isolate Powder is produced using 100% USDA chicken raw materials. While the specific details of the process to make Hydrolyzed CHiKPRO Broth Protein Isolate Powder are proprietary, Lynch shares that it does involve the extraction of amino acids.
Advances in Lipids
Fats and oils play a big role across all sorts of food product categories. Experts who specialize in the development of lipid ingredients continue to make improvements to the functionalities and nutritional profiles of the ingredients.
Cargill and Unicamp University in Brazil used proprietary technology to develop Lévia+e, a shortening that has a reduced amount of saturated fat and that will not compromise the taste and texture of finished products, according to the company. The saturated fat content of the ingredient can range from 25% to 35% depending on the application, whereas other solutions on the market have amounts that can range from 45% to 65%. Lévia+e is 100% lipid and has the same physical structure in terms of consistency and texture as a traditional fat. It can be used to formulate cookies, panettones, cakes, ice cream, chocolate fillings, and more. The company is testing the ingredient for use in Mexico and Venezuela.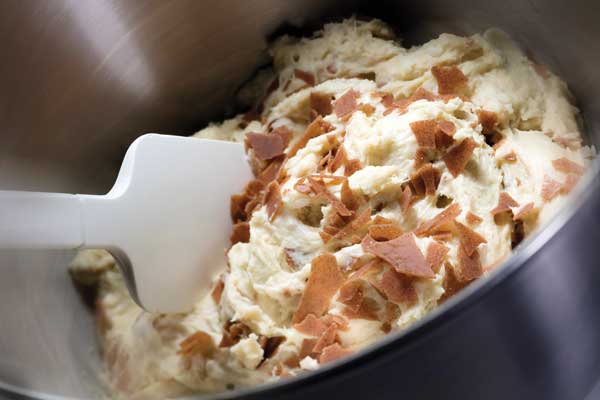 Another innovation in fats and oils promises convenience and ease of use to bakers and a way to add trendy flavors to baked goods. Shortening flakes from AAK can improve texture and tenderness without the roll-in process, give a uniform distribution of fat, and reduce handling and processing time. They can also be flavored, which makes it easy for bakers to add flavor to batters and icings. AAK recently introduced new flavor options and showed how they can provide various functions in a chiffon snack cake product concept. Juicy orange-flavored flakes and creamy vanilla-flavored flakes can be used in dry cake mixes. The higher melting point of the flakes means that they have great heat tolerance to withstand friction created by processing conditions. The shortening flakes also function in cakes, pie doughs, biscuits, pizza crusts, icings, and more, where they can be used to enhance various textural and mouthfeel aspects of the products.
Next month's Ingredients section will discuss grains.
---
Three Trends Expected to Reshape the Food Industry
Sustainability, health and wellness, and convenience are on Mintel's list of trends predicted to influence food and beverage product formulation, packaging, marketing, and more in 2019 and beyond. The market research firm laid out the details in its Global Food and Drink Trends 2019 report (Mintel 2018). Here are some highlights.
• Evergreen Consumption. The definition of sustainability has expanded to what Mintel calls "a circular view of sustainability that spans the entire product lifecycle," everything from ingredient sourcing to package design, disposal, or reuse. Some of the specific areas that are garnering attention around the world are the use of plastic, food waste reduction, and regenerative agriculture practices.
• Through the Ages. Recognizing healthy aging as a concern of consumers presents a key opportunity for growth for food and beverage manufacturers. One strategy that product developers can take, according to Mintel, is to target healthy aging products toward consumers of any age who want to address health concerns across their life spans. Some ingredients Mintel expects to see greater use of include L-theanine, B vitamins, choline, and omega-3 fatty acids, which claim to enhance brain power, focus, and general well-being, and ginger, turmeric, green tea extract, and medicinal mushrooms, which may have anti-inflammation effects.
• Elevated Convenience. Our on-demand way of life has affected many industries, including food and beverage. As a result, changes are coming to convenience food and drink that will bring us more upscale and premium convenience food products, new types of meal kits that are positioned for other dayparts besides dinnertime, and speedier ways to shop for food via automated convenience stores. There might even be a role for artificial intelligence; 23% of U.S. consumers report that they would trust artificial intelligence to plan their meals or purchase their groceries, reports Mintel.
---
2019 Feature Flavors
Look to Parker Products' list of 2019 feature flavors for ice cream as inspiration not only for ice cream and frozen dessert products, but also for bakery, confectionery, beverage, and dairy applications. Here are 12 concepts developed by the company that feature its new line of baked inclusions as well as some of its other inclusions like variegates, sprinkles, and candy pieces—all of which give products creative visual appeal, bursts of flavor, and texture enhancements.
• Snow Glad I Met You! Coconut ice cream, white chocolate buttercream variegate, white cake pieces, and praline coconut.
• The Big Easy. Brown sugar ice cream, banana rum variegate, vanilla cookie pieces, and praline pecans.
• Parker's Pot O'Gold. Buttery caramel ice cream, pound cake pieces, and toffee pieces.
• It's Cool to be Dumped, Barb! Cake batter ice cream, rhubarb variegate, yellow cake pieces, and whipped cream sprinkles.
• You're Making me Blush, Rosé. Rosé ice cream, popping icing variegate, and shortbread cookie pieces.
• Don't Just Snicker, Snicker S'more! Sweet cream ice cream, snickerdoodle cookies, marshmallow variegate, and roasted cinnamon sprinkles.
• Santa's Gone Whoopie. Marshmallow ice cream, chocolate cookie variegate, and red and white peppermint candies.
• Stay Cool at School. Cotton candy ice cream sandwiched between two sugar cookies and rolled in cotton candy sprinkles.
• Love Affair With the State Fair. Toffee ice cream, fried caramel variegate, brownie and chocolate chip cookie pieces, and bacon candy pieces.
• Monster Mash Up. Chocolate ice cream, glittery purple variegate, chocolate cake, and cookie pieces.
• Pumpkin Pie, How'd You Get So Fly? Pumpkin ice cream, spiced pastry cream variegate, pumpkin spice cornflake clusters, and pie crust pieces.
• Christmas at Grandma's. Butter pecan ice cream, hot chocolate variegate, pie crust pieces, and buttery praline pecans.
---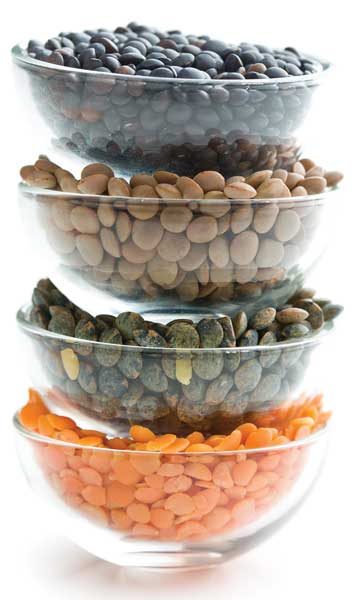 Top 10 Product Development Trends
Innova Market Insights tracks the launch activity of food and beverage products around the world. Here, according to Innova Market Insights' Top Ten Trends for 2019, are the trends most likely to affect product development (Innova 2018).
1. Discovery: The Adventurous Consumer. Consumers are moving out of their comfort zones and are looking for new food experiences, bolder flavors, and multisensory food experiences.
2. The Plant Kingdom. The plant-based market continues to grow as brands revamp their portfolios to attract mainstream consumers.
3. Alternatives to All. As more consumers pay attention to health and sustainability, there is a rise in the use of what Innova Market Insights calls replacement foods and ingredients. This can mean alternatives to wheat, dairy, and animal proteins.
4. Green Appeal. More and more manufacturers are developing initiatives to address issues such as food waste and sustainable packaging.
5. Snacking: The Definitive Occasion. Consumers are looking at snacking and what is considered a snack differently than in the past. Snacking has become an occasion rather than an option in daily life. There is also an emphasis on healthy snacking and innovations in snack formats.
6. Eating for Me. Technological advances and increasing choices in foodservice and retail products are giving consumers the opportunity for more individual approaches to eating. This means food products and services that allow for customization, personalization, and the meeting of individual diet needs.
7. A Fresh Look at Fiber. Lauded for its digestive benefits, fiber is now being promoted for newly discovered benefits. Market research projects a growth of fiber claims and new fiber applications.
8. I Feel Good. Nutrition can play important roles in emotional and mental well-being. Innova Market Insights is tracking products that make "feel good" claims or promise to support the brain. One recent trend in the emotional and mental well-being arena is the interest in CBD-infused products.
9. Small Player Mindset. Startup companies will continue to influence the food and beverage industry. Innova Market Insights has found that startups are successfully competing with major food companies, which in turn are going small in their strategy.
10. Connected to the Plate. Advances in digital technology have allowed for greater transparency and information to give consumers the chance to get closer to their food. Smart labels and blockchain technology are two of the many tools making this happen. Technology has also led to more opportunity for consumer engagement.
---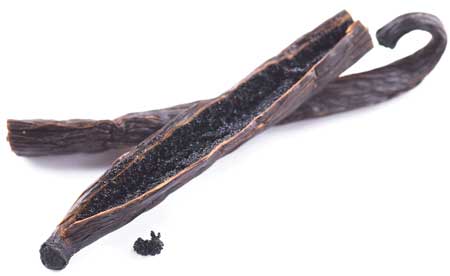 Focus on True-to-Nature Flavor
Symrise in October 2018 launched its Code of Nature Taste Solution Platform, an overarching positioning of the company's flavor division to address consumer demand for low-processed foods and beverages that have authentic tastes. The company pledges to develop naturally derived ingredients for this program by optimizing them for taste and processing them in such a way that the impact on nutrition is minimal. Symrise also plans to integrate sustainable sourcing methods when developing the ingredients.
"Consumers want the ultimate taste experience," says Emmanuel Laroche, vice president of marketing and consumer insights and global marketing leader at Symrise. "They want real food that's made with the best natural ingredients that have been carefully sourced and prepared." Symrise will draw upon the expertise of food ingredient experts at its Diana Food group, which develops naturally derived, raw material solutions for food and beverage manufacturers, to help meet the consumer demand for plant-based nutrition solutions. The ingredients developed for the Code of Nature Taste Solution Platform will fall into seven categories: vanilla, food bases, chicken, onion, citrus, botanicals, and fruits.

Karen Nachay,
Senior Associate Editor
[email protected]