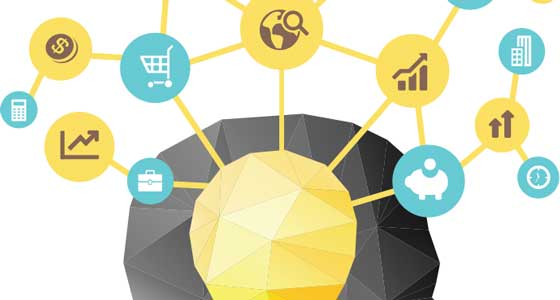 What makes a startup investment-worthy? What's the next step for entrepreneurs who've exhausted "friends and family" funding? And what should entrepreneurs be prepared to give up when they take on funding from a private equity investor?
A panel of veteran food company investors addressed questions like these in a session on raising capital at the 15th annual Good Food Conference organized by Family Farmed and held earlier this spring in Chicago.
For Mark Thomann, managing director of Spiral Sun Ventures, it all starts with the attributes of the entrepreneur. Thomann said that when deciding whether to invest in a company, he prioritizes the capabilities and self-awareness of the founder. A strong leader with a sound business plan is essential, of course, but Thomann said that he also thinks about whether the founder is savvy enough to know what skills he or she is missing—and what expertise needs to be added to the team in order to grow the business. "I would ask that people understand their strengths and weaknesses. … More founders need to be self-aware," he said.
"You need to know where the gaps are and how to fill in around them," agreed Jay L. Owen, Jr., president of DOM Capital Group. It may seem obvious, but too often founders fail to recognize what they don't know about building a company and breaking into the marketplace. Once gaps are identified, said Thomann, the founder should be willing to pay for the additional talent that's needed to fill those gaps.
Entrepreneurs should pay themselves as well, said panelist and angel investor DD Danforth Burlin, cofounder of the Sustainable Local Food Investment Group. Some entrepreneurs think that it's important to pour every bit of cash into the business, but that's not always a good idea, Burlin observed, because "if you're not paying yourself, investors will think you're not going to be around for a while."
Keep It Conservative
Panel members also shared some recommendations for entrepreneurs seeking investment dollars. "The advice that I would give," said Owen, "is that they need to raise capital in a measured sort of way." The investor said that he likes to see entrepreneurs "who take the money in small amounts and use it to grow sales, and they do it in a very slow, methodical way."
That way, Owen observed, the founder has time to develop a solid understanding of the company's customers and the challenges of the marketplace. Raising too much money upfront can have disadvantages, he maintained, noting that "if the sales don't catch up to the money you just raised, you're in a tough position—to the point where you may not be able to raise money again."
Burlin also counseled a cautious approach, especially when it comes to sharing sales forecasts with potential investors. "Be conservative," she advised. "Think long and hard about what the [sales] trajectory really is.
"Know your numbers," she continued, "because investors will want to know. … You have to understand what your profit margins are. You have to know what your costs really are."
Thomann shared similar advice about company valuation. Investors need to be realistic, he said. "Put yourself in the shoes of the investor. If you think you're going to be worth $50 million, then prove it."
Managing Expectations
The panelists also shared some recommendations for entrepreneurs who have made the decision to go after private equity investment.
"If you're going to have people invest in your company, you have to give up privacy," said Burlin. "You have to be willing to show them your books. … You're not going to be making all the decisions yourself anymore. Generally, that's a good thing."
"To that, I would add, you have to give up some control," said Owen. For an entrepreneur, he said, that probably means putting together a board of directors or advisors—a team of experts who can be relied upon to help guide a fledgling business forward.
IFTNEXT content is made possible through the generous support of Ingredion, the IFTNEXT Platinum Content Sponsor.

Mary Ellen Kuhn,

Executive Editor


[email protected]