Chef Nelson Serrano-Bahri's culinary and food science education, along with his work as an R&D chef at Unilever and as an entrepreneur in his native Puerto Rico, have helped contribute to his success. Today, he is able to combine his experiences in his role as Innovation and Culinology Manager for Emerging Business at Ingredion. In partnership with The Hatchery Chicago, Serrano-Bahri works with food startups and entrepreneurs to help them in their quest to create successful food and beverage products.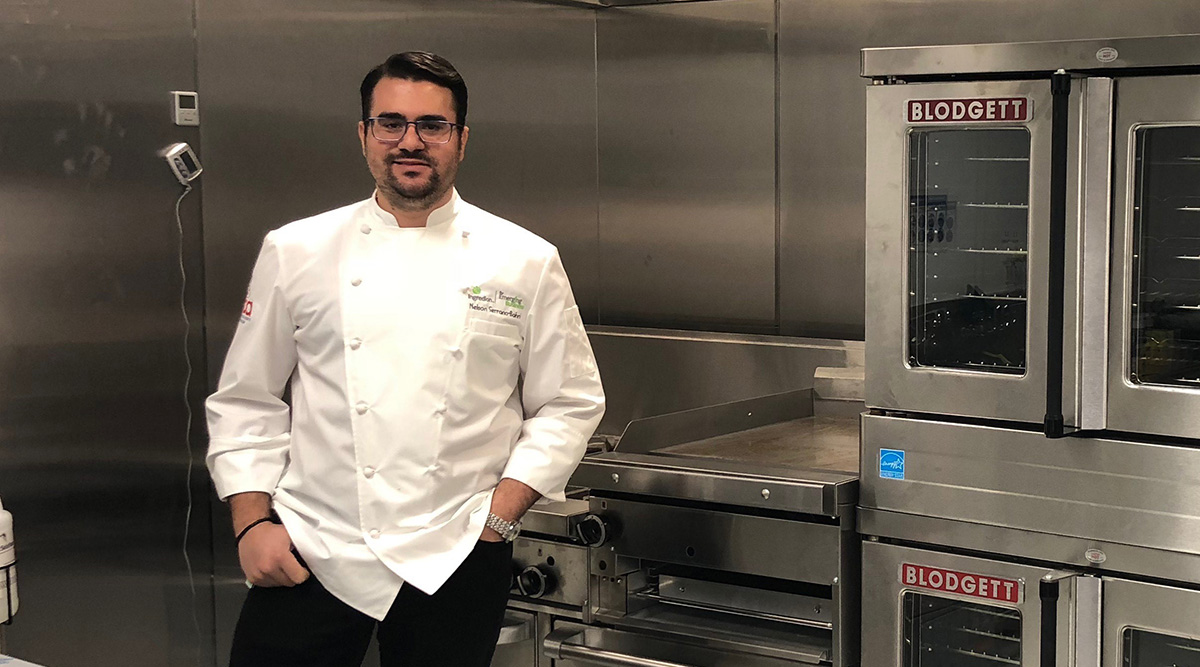 Q: You received your degree in culinary arts and nutrition from Johnson & Wales before going to Rutgers to get your bachelors in food science and management economics. What was the impetus to make that move?
Nelson Serrano-Bahri: I didn't know what food science was until I got exposed to it during my bachelor's degree at Johnson and Wales. I did work restaurants like Marriott Hotels as a line cook while I was working toward my degree, but I wanted to take that experience to the next level. My graduating internship was at Conagra Foods in its Culinary Center of Excellence in Omaha. I had two great mentors there—Catherine Proper and Matt Burton. They both had culinary degrees and food science degrees and being exposed to that and the work that they did really clinched it in for me. It was nice to see that I could take my culinary degree to a place I had never been before.
So, after finishing my degree in culinary arts and nutrition, I applied to a couple of programs and Rutgers University's food science and management economics was one of them that seemed to be the best fit. Being able to take my passion for food and elevate it through science was definitely the way for me to go.
Q : What does your job as Innovation and Culinology Manager for Emerging Business at Ingredion entail?
Serrano-Bahri : My position is about creating relationships with small food companies and entrepreneurs. I'm not selling anything. We want to make sure that these small companies know who Ingredion is and that we are here to support them as a resource within the industry to help them be successful. That was what sold me about the position.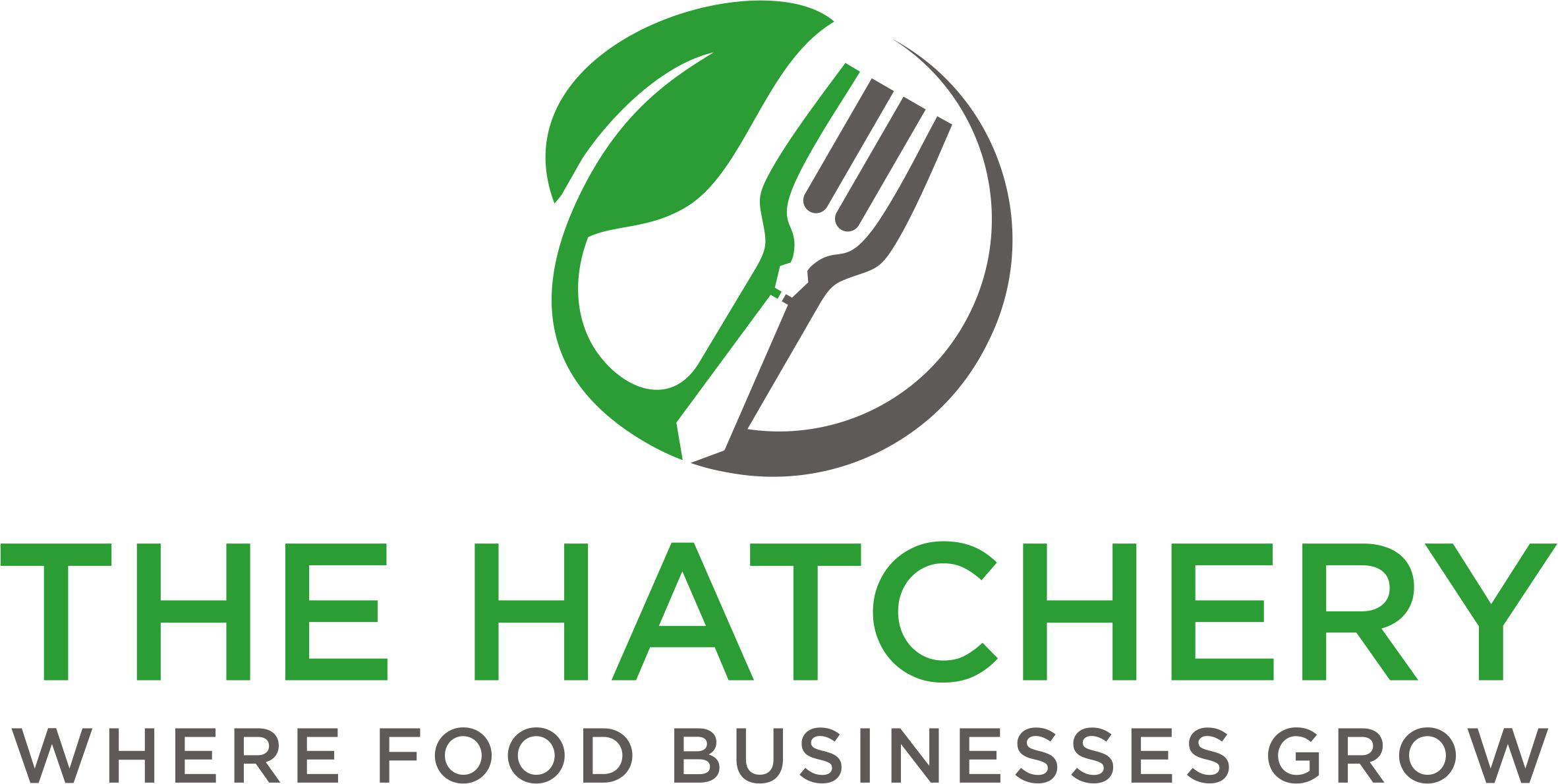 As part of the initiative, we partnered with The Hatchery and opened an Idea Lab kitchen inside their Chicago location. I manage our operations from there. I also help our inside sales team—located in Bridgewater, N.J.—manage our relationships with development houses, consulting companies, other food incubators across the United States, and food company optimizers like MISTA in San Francisco or Union Kitchen in Washington, D.C. I also go to trade shows, incubation villages, and innovation centers to meet with entrepreneurs and see how things are going and how, in any way possible, we can be a resource for them to grow their company.
My job is extremely encouraging and fulfilling because I get to help entrepreneurs. They have so many questions, and sometimes, all they need is a shoulder to cry on, and I tell them, "I've been there. How can we help you?" It might be as straight forward as helping them figure out what starch to use to make their soup shelf-stable or as complex as needing to find a co-manufacturer or a packaging supplier. Ingredion has an amazing portfolio of customers and connectivity, which we're able to channel to help these entrepreneurs.
I have an open-door policy at The Hatchery. It's a glass door, so people can see when I'm in there and who I'm meeting with. Startups or entrepreneurs will knock on the door and say something like, "Hey, Chef Nelson, can we ask you a couple of questions? We're having problems." Or, "Could you taste this for us?" The staff from The Hatchery will guide entrepreneurs in the ecosystem to email me, or call me, or come by the office and talk to me.
I find that the hardest thing, many times, is creating trust. A lot of entrepreneurs have fantastic and unique ideas, and they don't want anybody stealing them. Once I have their confidence and we have confidentiality contracts in place, they start showing me their formulas, and my job becomes really easy. It's just fantastic the way that we can help some of these entrepreneurs grow their brands.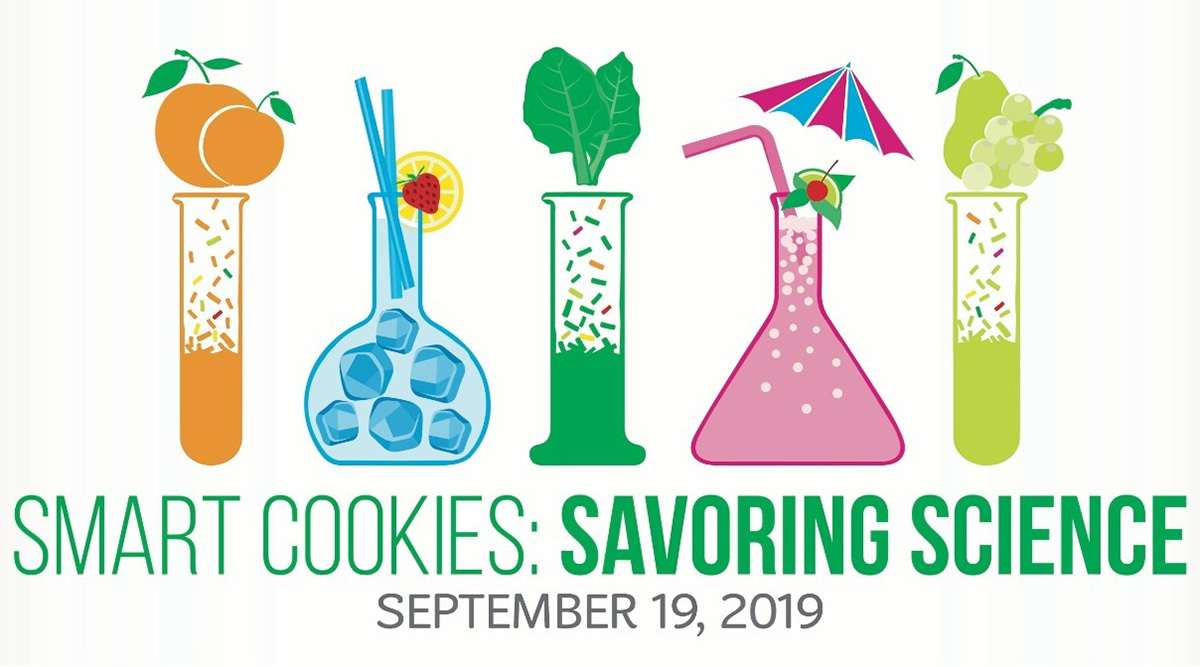 Q: I read that the Girl Scouts visited the Hatchery in September 2019 and you were one of the many people that met with them. Do you get those kinds of opportunities to engage with the community?
Serrano-Bahri: Yes, absolutely. The Garfield Park Neighborhood Market was actually moved into The Hatchery. It's become almost like a community center on the west side of Chicago. My family and I love to go to the market on Saturdays.
The Girl Scouts had introduced a new food science badge, so I worked with the Girl Scouts of Greater Chicago and Northwest Indiana to create this hands-on experience at The Hatchery. They rotated through different kitchens and worked with various entrepreneurs and then they came to the Ingredion kitchen and we made chocolate chip cookies. However, we changed one or two ingredients in each batch, so the kids could see how important just one ingredient is in creating the perfect chocolate chip cookie recipe.
Q: Why is The Hatchery and working with startups an important endeavor for Ingredion?
Serrano-Bahri: When entrepreneurs are developing their products, many times, they're purchasing stuff at Costco, Sam's, Restaurant Depot, or even Amazon. In many cases, we can help them procure these products at a better price and better quality—standardized products that the industry holds in high regard. We know that for them to grow a business, they have to keep their costs down. So, by having good quality ingredients that they can get at a better price, we are helping to make the path forward much more manageable for these entrepreneurs to navigate. It's one less thing that will keep them up at night.
This interview has been edited and condensed for clarity.