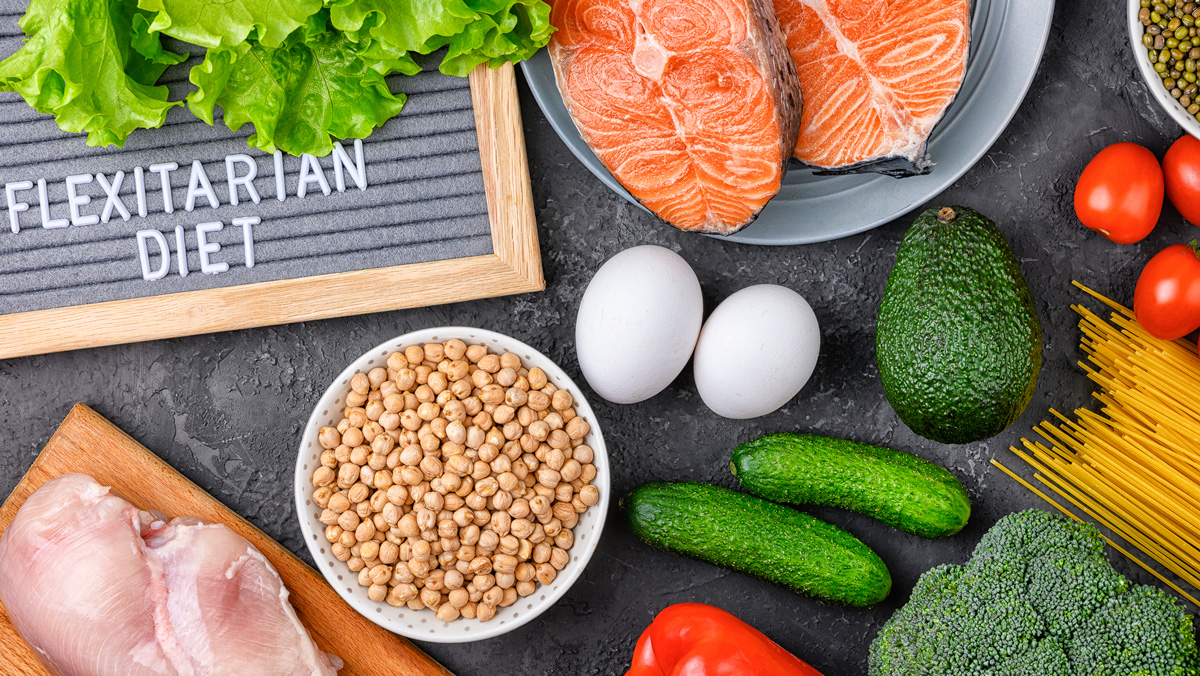 By Nancy Mann Jackson
You've probably heard that the number of people following a flexitarian eating pattern is increasing. But why? And what does that really mean?
FIRST session, "The Global Demand for Protein and the Rise of Flexitarians," delivers a crash course into what a flexitarian eating pattern is, which types of consumers are choosing this eating pattern, and why it may be a healthy, sustainable way to live, as well as information about the types of products that may help drive the trend moving forward.
Thirty-six percent of American adults call themselves flexitarians, meaning they eat mostly a plant-based diet, actively limiting meat, but they also add animal products at times, says Kristie Leigh, senior manager of scientific affairs at Danone North America.
Generally, younger consumers, such as those identifying as millennial and Gen Z, are more familiar with the term "flexitarian" and more likely to embrace this way of eating, says Amanda Torgerson, research lead at Datassential.
If "flexitarian" sounds like "flexible," that's because it is. In fact, the flexibility of this eating pattern is one of the main reasons people are likely to stick to it, Leigh says.
Flexitarianism is a balanced way of eating, which encourages variety rather than restriction, and focuses on limitation rather than elimination. There are no set rules for how much or how often to add animal products.
Why are so many people becoming flexitarians? For many of the young adherents, social pressures are an important influence: "The single best thing you can do to help with climate change is to lower your meat intake," Torgerson says.
In addition to environmental and social benefits, a flexitarian eating pattern also allows for more choice and individual preference, and offers health benefits. It can help fill nutrient gaps, improve nutrient density, and help with weight management.
However, when a person limits their intake of meat or animal products, getting enough protein is always an important concern. The global demand for protein continues to increase as the world's population grows and incomes rise, and both animal proteins and plant proteins will be required to meet that demand, says Keenan McRoberts, vice president, science and program strategy, United Soybean Board. By 2050, the global demand will increase between 30% and 50% from today's global protein consumption, McRoberts says.
Flexitarians have a variety of choices for getting the protein they need. They often eat both traditional and plant-based dairy products, such as both animal-based milk and soy milk, which are good sources of complete protein, Leigh says.
Other options include lentils, kidney beans, peas, chickpeas, and quinoa, but soy offers the highest percentage of protein per kilocalorie, McRoberts explains. Soy offers a high-quality, easily digestible protein and soybeans produce the highest protein yield per land area compared with legumes and other plant-based proteins.
And soy farming is compatible with climate change concerns. Ninety-five percent of U.S. soy farmers are partnering with the U.S. Department of Agriculture to implement sustainable farming practices, McRoberts says. They're also exploring new opportunities for providing soy-based protein products for flexitarian lifestyles.
---
Register for FIRST to view this session and 100+ more—available on demand through Dec. 31, 2021.
Nancy Mann Jackson is a freelance journalist based in Huntsville, Ala.