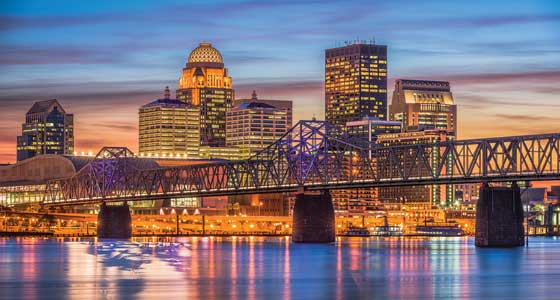 The Research Chefs Association (RCA) is bringing the spirit of Louisville to its Annual Conference & Culinology Expo, which will highlight the innovative cuisine and up-and-coming culinary innovations taking place in the nation's bourbon capital. The 2019 show will be held Wednesday through Friday, March 13–15, at the Kentucky International Convention Center. Focused on the blending of culinary arts and food technology (i.e., culinology), the conference offers an abundance of networking and educational opportunities for professionals in the culinary arts industry and is expected to draw more than 1,000 food product development professionals.
The expo will open on Wednesday, March 13, with a keynote address by Edward Lee, acclaimed Louisville chef and restaurateur whose recipes explore the intersection of Korean food and Southern culture. Chef Lee will talk about finding his personal voice using the ingredients and the traditions around him and combining them with the Korean heritage of his youth and the training he received in fine dining restaurants in New York City. Also taking place on Wednesday is an address by Barb Stuckey, president and chief innovation officer of Mattson, who will walk through the trends that will impact food and beverage consumption, behavior, attitudes, and innovation. On Thursday, March 14, Donnie Smith, a consultant for Tyson Foods, will address the challenge of feeding the poor in his address, "Changing Lives in Africa." And on Friday, March 15, Ana Maria Basurto, head of global food innovation and technology for KFC Global, will discuss the KFC brand and the impact culinary partnerships with suppliers have on the global menu.
Peppered throughout the conference will be 15 sessions. Among the topics covered will be the science, trends, and solutions for creating delicious free-from products, as presented on Wednesday, March 13, by Christina Meyer-Jax, food strategist and registered dietitian with Nutrition Up; current menu trends around snacking and how restaurant operators are adapting to them, as presented on Thursday, March 14, by Lizzy Freier, managing editor of Menu Analysis, Technomic; and opportunities and challenges for innovation with cannabis-infused products, as presented on Friday, March 15, by Shehzad Hoosein, executive vice president of Cannabistry Labs. Other topics covered in the breakout sessions include "Fermentation: The Past, Present and Future," "2019 Menu Trends: The Cutting Edge," "Cheese Chemistry: Interesting Things to Know When Incorporating Cheese in Foods," "Applications for the New FDA Sugar Labeling Law," "Anticipating the Impact of Middle Eastern Cuisine," and "Taking Back Breakfast: Moving Beyond the Morning Occasion."
Preconference workshops will also be held, including four bourbon-themed programs taking place on Tuesday, March 12, that will provide an opportunity for participants to immerse themselves in the rich culture of Louisville while earning continuing education credits.
The culinology conference will host several competitions as well, including the Professional Culinology Competition and the Student Culinology Competition. A cocktail competition will allow participants to go head to head to earn the title of "Star of the Bar" by creating and demonstrating a single-serving cocktail using Flavor Dynamics flavors and local Kentucky bourbon. In addition, a food waste competition will challenge students to create a food product using common waste byproducts produced by the industry.
Additional activities open to conference attendees include tours and tastings at the 28 distilleries of the Kentucky Bourbon Trail, which will be sure to leave participants' thirst—and curiosity—quenched.
To learn more about the Research Chefs Association and/or register for the Annual Conference & Culinology Expo, visit culinology.org.
---
Culinology Expo Hours
Thursday, March 14, noon to 5 p.m.