In a recent IFT compensation and career study, 41% of respondents said that seeking more supportive management was their reason for leaving an organization. 62% said that higher salary was their main reason to move to a new organization. While in the last year compensation has soared, it is just one of the many ways organizations have worked to retain talent. We've convened this podcast to discuss employee engagement, DEI, talent retention, affinity groups for employees/business resource groups, and what Ingredion is doing to not just keep top talent but enrich the lives of their employees.
Guests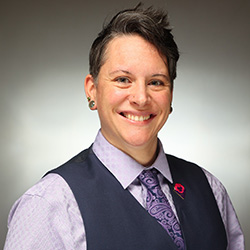 Harper Hall (he/they), Global Flavor Applications and Technical Service Lead at Ingredion Incorporated, joined Ingredion in 2007 and has over 15 years of industry experience as a food technologist. In 2019, they began their Diversity Equity and Inclusion journey with PRIDE at Ingredion as a member of the BRG (Business Resource Group) leadership team. Harper has supported PRIDE and various levels, from local team leadership to global president and supports Ingredion's overarching DEI initiatives such as self-ID, access, and policy creation.

Beyond Ingredion, Harper's work in DEI includes volunteerism with Informa's JEDI Content Creation Advisory Council, Naturally Proud Network's board of directors, and assisting Garden State Equality, New Jersey's largest LGBTQ+ advocacy and education organization, with representation among other food companies operating within the state.

Harper holds a Bachelor of Professional Studies in Baking and Pastry Arts Management from The Culinary Institute of America, and a Bachelor of Science in Culinology® from Southwest Minnesota State University.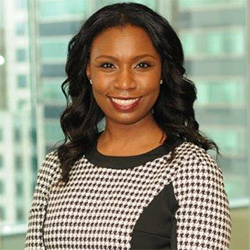 Erica Jenkins (she/her), Sr. Specialist, Diversity, Equity, and Inclusion (DEI) at Ingredion Incorporated, joined Ingredion in 2017 and has spent the last 8 years as a Human Resources professional. Currently, Erica is leading DEI initiatives globally as the Senior Specialist, bringing with her experience from her time in Talent Acquisition, Talent Management, and as an HR Business Partner in the manufacturing industry.

In this role, Erica leads executive level projects and executes on Ingredion's DEI strategy to create an inclusive workplace and equitable opportunities. This includes designing DEI education and trainings, supporting the DEI Councils and Business Resource Groups (BRGs), and leveraging diversity analytics, including benchmarking tools, to report out trends and influence change.

Erica obtained her Bachelor of Science degree in Psychology, and her Bachelor of Arts degree in Communication from the University of Illinois at Urbana-Champaign and holds a certification in Strategic HR Leadership through the Human Capital Institute.
Host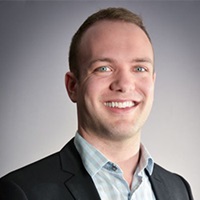 Matt Teegarden, PhD is a food chemist and science communicator, with experience in both industry and academia. Matt is currently the Senior Researcher in the Foods for Health initiative at Ohio State, where he is largely responsible for the development and advancement of scientific operations and communications. Outside of work and IFT involvement, Matt enjoys baking and participating in LGBTQ+ recreational sports leagues around Columbus.