In the June episodes of Omnivore, Food Technology magazine's award-winning editors bring you into the room with a not-to-be-missed line-up of food scientists and industry thought leaders.
Kantha Shelke, principal at Corvus Blue, talks about how supply chain interruptions can open the door to fraudsters and what food companies can do to mitigate and prevent food fraud. Michelle Braun discusses what's new at this year's IFT FIRST annual event. Julie Emsing Mann shares how she stumbled into food science and why it's important to proactively recruit young people into the profession.
Plus: Find out how Kalsec's DuraShield Natural Food Protection Blends help extend shelf life while keeping your meat or poultry product's label clean.
Listen and subscribe on Apple Podcasts, Google Podcasts, Spotify, or wherever you listen to podcasts.
GUESTS


Kantha Shelke is a long-time IFT member and principal of Corvus Blue where she assists companies with strategic industry competitive intelligence, innovative new product/technology development and rapid commercialization of healthful foods and food ingredients.



Michelle Braun is a nutrition scientist and the current chair of the Annual Meeting and Scientific Programming Advisory Panel for IFT.



Julie Emsing Mann is an independent innovation consultant and current member of IFT's Board of Directors. Most recently, she was chief innovation officer at PURIS Holdings.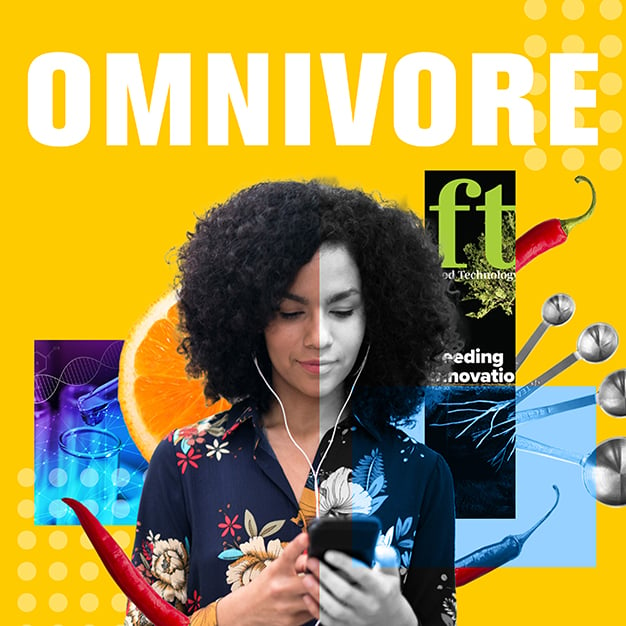 Omnivore Podcast
Join the award-winning editors of Food Technology Magazine every other Monday for Omnivore, the podcast that intersects the business of food and the science of food, through lively discussion and interviews with product innovators, leading researchers, policy makers, and thought leaders from across the world of food.