In this episode of Omnivore, Food Technology's editorial team serves up new content with stories and interviews taken from the February print issue.
UMass Distinguished Professor Julian McClements shares insight into the state-of-the-science when it comes to developing meat analogues that will resonate with consumers. Renaldo Webb discusses his experience in the pet food industry and why consumers have high demand for their furry friends. Dragonfly SCI's Rebecca Bleibaum shares some new technologies helping to solidify sensory science's place in the product development toolkit.
Plus: Information on IFT FIRST Annual Event and Expo, July 16-19, 2023.
Listen and subscribe on Apple Podcasts, Google Podcasts, Spotify, or wherever you listen to podcasts.
GUESTS


Rebecca N. Bleibaum is the president and chief of sensory intelligence at Dragonfly SCI. She has over 30 years of experience in applying sensory and consumer research with major multinational businesses. She is a co-developer and instructor of UC Davis Extension's popular and long running Applied Sensory & Consumer Science course.



D. Julian McClements is distinguished professor and director of the alt-protein research lab at the University of Massachusetts-Amherst. He is the recipient of the 2019 IFT Lifetime Achievement Award in Honor of Nicolas Appert and author of Future Foods: How Modern Science is Transforming the Way We Eat.



Renaldo Webb is the founder of PetPlate, a whole-food pet food brand. He graduated from the Massachussetts Institute of Technology with a bachelor's degree in physics. Before starting his pet food brand, he worked as a consultant for Catterton and McKinsey.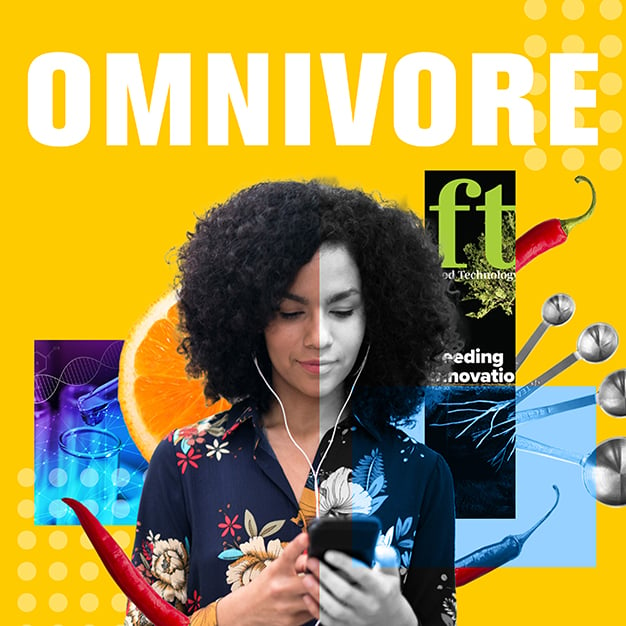 Omnivore Podcast
Join the award-winning editors of Food Technology Magazine every other Monday for Omnivore, the podcast that intersects the business of food and the science of food, through lively discussion and interviews with product innovators, leading researchers, policy makers, and thought leaders from across the world of food.