In this episode of Omnivore, Food Technology's editorial team gets in the New Year's groove with stories and interviews taken from the January print issue.
Get the scoop on how economic instability and shifting consumer values will impact food and beverage purchase decisions in the year ahead. FT editors discuss how entrepreneurs, progressive retailers, and eco-conscious foodservice operators are teaming up to combat food insecurity and help save the planet by plugging holes in food distribution and retail infrastructures. And, IFT's Anna Rosales shares her hopes for outcomes from the White House Conference on Hunger, Nutrition, and Health.
Plus: Information on IFT's just-released Salary Survey resource.
Listen and subscribe on Apple Podcasts, Google Podcasts, Spotify, or wherever you listen to podcasts.
GUESTS

A. Lu Ann Williams is co-founder and global insights director with Innova Market Insights, a global market research firm headquartered in The Netherlands.



Anna Rosales, RD, is IFT's senior director of government affairs and nutrition.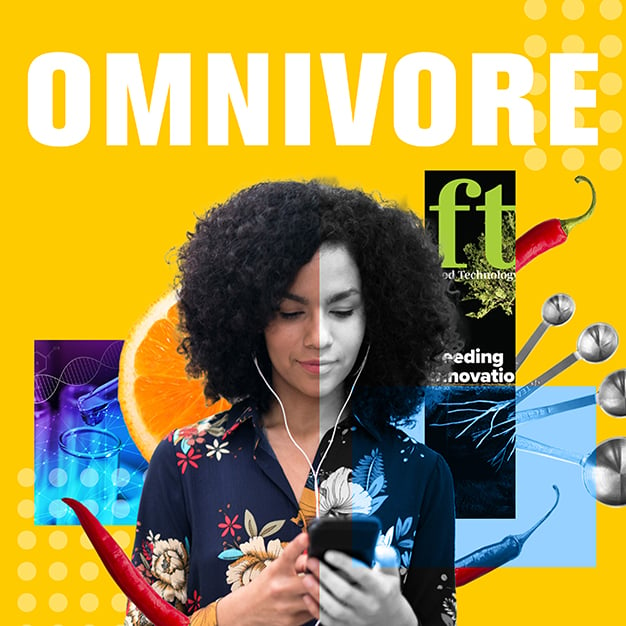 Omnivore Podcast
Join the award-winning editors of Food Technology Magazine every other Monday for Omnivore, the podcast that intersects the business of food and the science of food, through lively discussion and interviews with product innovators, leading researchers, policy makers, and thought leaders from across the world of food.