In this episode of Omnivore, Food Technology's editorial team highlights stories and interviews from the February print issue.
Trends consultant and Food Tech Contributing Editor Liz Sloan shares the latest statistics on center-store sales and offers her take on how product developers should be responding to those sales trends. Listen to University of Wisconsin-Madison microbiologist Steven Ricke on the question of declaring Salmonella as an adulterant in poultry. And Suraksha Rajagopal, head of research for business intelligence consultant, Spoonshot, talks about the potential for artificial intelligence to improve food product development success.
Plus: Information on IFT FIRST Annual Event and Expo, July 16-19, 2023.
Listen and subscribe on Apple Podcasts, Google Podcasts, Spotify, or wherever you listen to podcasts.
GUESTS


Steven Ricke is professor and director of the Meat Science and Animal Biologics Program at the University of Wisconsin-Madison whose research interests focus on foodborne pathogen ecology from farm to processing plant, and the genetic mechanisms employed by pathogens to survive these highly variable environments.



Liz Sloan has more 30 years' experience in consumer, health, food, and culinary trend tracking. She is a consultant and sought-after speaker. Before founding her Sloan Trends consultancy, Liz held executive position in publishing, industry, and public relations.

Suraksha Rajagopal is head of research at Spoonshot, an analytics and business intelligence consultant serving the food and beverage industry. She previously worked as a product developer at Mondelez International.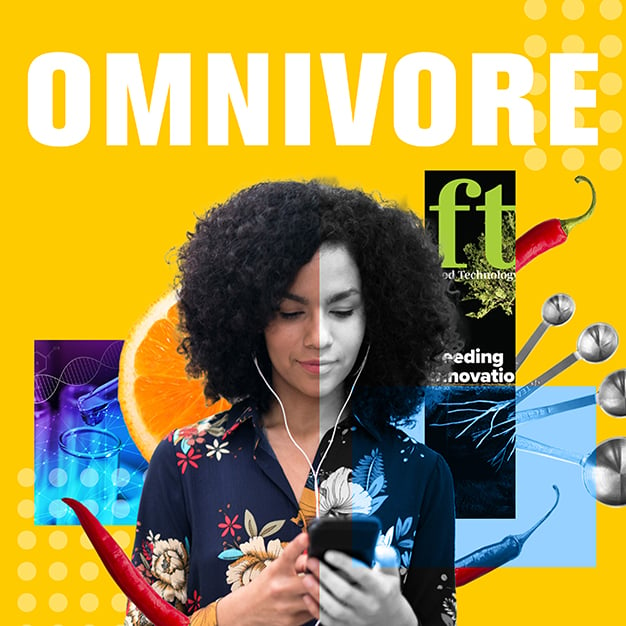 Omnivore Podcast
Join the award-winning editors of Food Technology Magazine every other Monday for Omnivore, the podcast that intersects the business of food and the science of food, through lively discussion and interviews with product innovators, leading researchers, policy makers, and thought leaders from across the world of food.