In this episode of Omnivore, our hosts interview food science thought leaders appearing in the pages of the March 2023 issue of Food Technology.
Dr. Elizabeth Rieke sheds light on how regenerative agriculture practices and new DNA technologies can improve soil health and help the agriculture sector reach net zero Scope 3 emissions. Washington State University graduate student Elizabeth Nalbandian dishes on what she learned about cookie baking applications for quinoa flour in research she conducted with food scientist Dr. Girish Ganjyal at Washington State. Rabobank's Nicholas Fereday offers a constructive wake-up call about the processed foods debate.
Plus: Register today for IFT FIRST Annual Event and Expo, July 16-19, 2023.
Listen and subscribe on Apple Podcasts, Google Podcasts, Spotify, or wherever you listen to podcasts.
GUESTS


Nicholas Fereday is executive director of food & consumer trends for the RaboResearch Food & Agribusiness division of Rabobank. Previously, he was a senior economist and VP sales & marketing for LMC International, an economic agri-food consultancy company.



Dr. Elizabeth (Liz) Rieke is a soil microbiome scientist at the Soil Health Institute. She is currently developing DNA sequence-based indicators to describe changes in soil functionality not captured by current soil health indicators.



Elizabeth Nalbandian is a PhD student at Washington State University who has teamed with Associate Professor Dr. Girish Ganjyal on quinoa research projects at the university. Elizabeth's professional culinary experience and bachelor's degrees in both food science and hospitality business management positioned her well for the studies.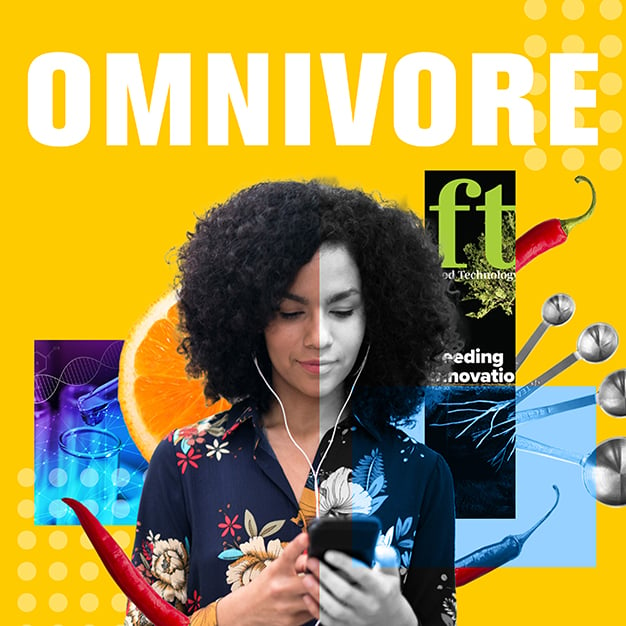 Omnivore Podcast
Join the award-winning editors of Food Technology Magazine every other Monday for Omnivore, the podcast that intersects the business of food and the science of food, through lively discussion and interviews with product innovators, leading researchers, policy makers, and thought leaders from across the world of food.