In this episode of Omnivore, our hosts interview food science thought leaders appearing in the pages of the March 2023 issue of Food Technology.
Harvard's David Eisenberg talks about the potential of food as medicine and the need for more industry partnership. FT contributing editor Linda Milo Ohr talks nutraceuticals and functional ingredients that can help us age well. Dr. Linda Alvarez discusses the importance of recognizing nutritional differences in men and women and her new product launch.
Plus: Register today for IFT FIRST Annual Event and Expo, July 16-19, 2023.
Listen and subscribe on Apple Podcasts, Google Podcasts, Spotify, or wherever you listen to podcasts.
GUESTS


Dr. David Eisenberg is director of culinary nutrition/adjunct associate professor of nutrition at Harvard T. H. Chan School of Public Health, and executive director of the Teaching Kitchen Collaborative.



Linda Milo Ohr is a food scientist and writer based in Highlands Ranch, Colorado.



Dr. Linda Alvarez completed her family medicine residency in June 2018 from the Jackson Memorial Hospital – University of Miami program. After completing her MBA in 2021, she started Levelle Nutrition with her classmate and co-founder Stephanie Schrauth.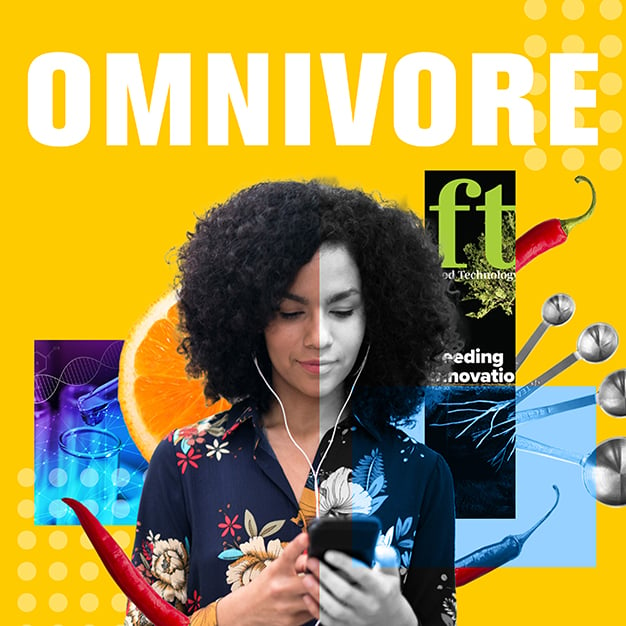 Omnivore Podcast
Join the award-winning editors of Food Technology Magazine every other Monday for Omnivore, the podcast that intersects the business of food and the science of food, through lively discussion and interviews with product innovators, leading researchers, policy makers, and thought leaders from across the world of food.